Kick off the new year with this zingy salad from Einat Admony, chef-owner of Balaboosta in New York. Full of texture and color, it's one of Admony's favorite winter salads—"It's crunchy and flavorful, herby and tangy, and very healthy."
Ingredients
4 Persian or 2 large regular cucumbers, cut into ½" (1.5 cm) chunks
1 medium kohlrabi or small jicama, peeled and cut into ½ " (1.5 cm) chunks
1 medium red onion, finely chopped
1 jalapeño chili, cored, seeded and minced
½ cup (20g) chopped fresh cilantro
¼ cup (13g) chopped fresh mint
¼ cup (60ml) fresh lemon juice
1 tsp kosher salt, plus more as needed
Freshly ground black pepper
2 ripe but firm medium avocados, cut into ½ - inch (1.5 cm) chunks
Lemon wedges, for serving
Instructions
Combine the cucumbers, kohlrabi, onion, jalapeño, cilantro, and mint in a large bowl. Add the lemon juice, salt, and a few twists of pepper. Toss, then add the avocados, and toss gently once more, taking care not to mash the avocados. Taste and adjust the seasoning. Serve at once with lemon wedges, for squeezing.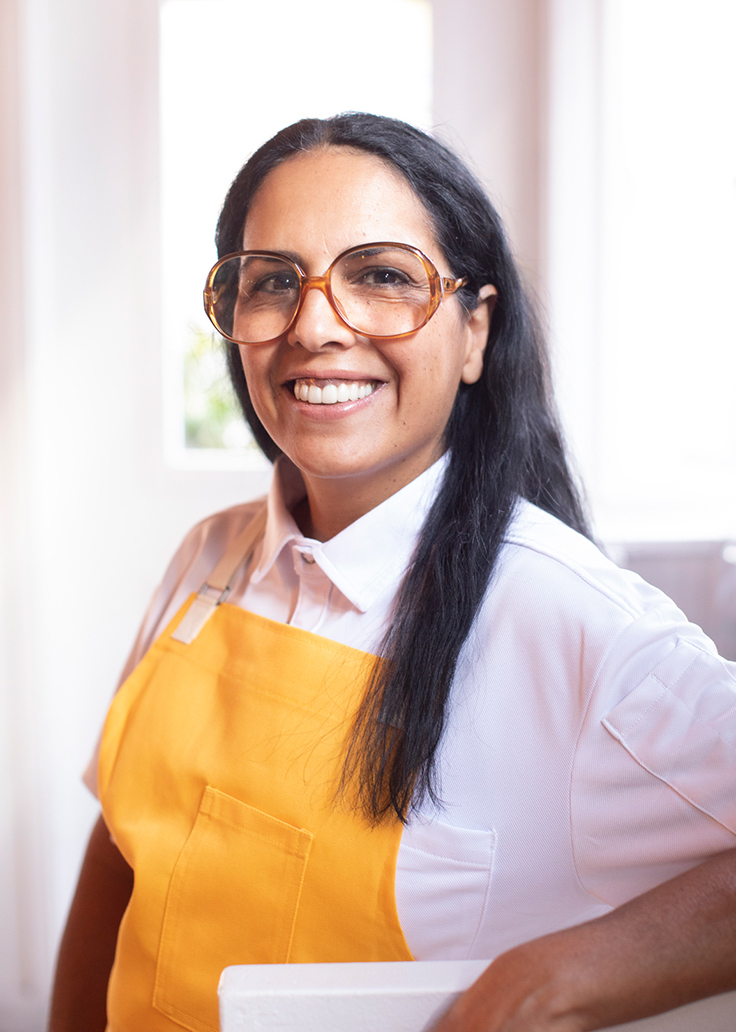 Hero image: Balaboosta's chopped avocado, cucumber, and kohlrabi salad.
Photo by Quentin Bacon