MICHELIN Guide California
Farmhouse Inn & Restaurant
7871 River Rd., Forestville, 95436, United States
99 - 135 USD • Californian
Reserve a table
Powered by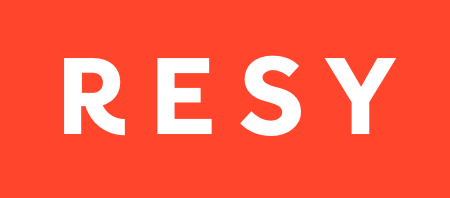 MICHELIN Guide California
Farmhouse Inn & Restaurant
7871 River Rd., Forestville, 95436, United States
99 - 135 USD • Californian
MICHELIN Guide's Point Of View
Urbanites seeking an escape from the fray head to this charming inn, nestled in a quiet, woodsy corner of Sonoma, for fine cooking, upscale accommodations or both. Dinner guests will find themselves charmed by the dining room's soothing colors, rustic-elegant décor, crackling fireplace and numerous intimate nooks—including an enclosed patio.
The protein-centric menu reads like an ode to California's purveyors, and a focus on seasonality is in keeping with the area's ethos. Unsurprisingly, the results are often rewarding: succulent, perfectly balanced heirloom tomatoes are twirled with crunchy seaweed, briny clams and mirin dressing, while flaky halibut arrives atop a richly flavored fennel-tomato beurre blanc, dotted with corn and huitlacoche pudding. The signature "rabbit, rabbit, rabbit" showcases the kitchen's creativity, bringing together a confit rabbit leg, an applewood-smoked bacon-wrapped loin and a minuscule rack of chops rounded out with Yukon Gold potatoes and a whole grain mustard-cream sauce.
Pair your meal with a bottle from the impressive list of local and European wines. Then complete the seduction with an airy soufflé concealing a treasure of Blenheim apricot preserves.
Show More
Show Less
m One MICHELIN Star: High quality cooking, worth a stop!
ô Very comfortable restaurant; one of our most delightful places
Commitment to sustainable gastronomy
Initiatives
Much of the product is sourced from the family ranch or nearby farms

Speciality
Spring pea capelletti with lemon-parmesan cream and crispy prosciutto
Rabbit trio with fingerling potato and whole grain mustard cream sauce
Chocolate souffle with caramel crème anglaise
Related Reads
From Napa to Healdsburg, here's how to make the most of your stay.
Visiting Napa Valley or Sonoma County? Here's where to go.
Subscribe to our newsletter and be the first to get news and updates about the MICHELIN Guide
Subscribe
Follow the MICHELIN Guide on social media for updates and behind-the-scenes information