Most rosé wines are made from dark-skinned grapes, but with the juice removed from the pigment-rich skins after only a short period of time – somewhere between hours and a couple of days – to avoid extracting too much color. The resulting wines also lack the tannins extracted from the skins and seeds, leaving their structures largely dependent on alcohol and acidity, making them suitable to being served as chilled refreshment.
As in any wine, terroir and grape variety play important roles in determining the ultimate style, but winemaking decisions play an important role. How ripe are the grapes picked ? How long are the grapes in contact with the skins ? And, increasingly, what sort of vessels are the wines aged in ?
Once rosé production blossomed in the 1960s and 1970s with the widespread adoption of refrigeration in wineries, stainless steel quickly became the most common material used to hold rosé wines during production, but producers these days are not afraid to use terra cotta amphorae, concrete eggs or oak barrels to impart additional complexity into their wines.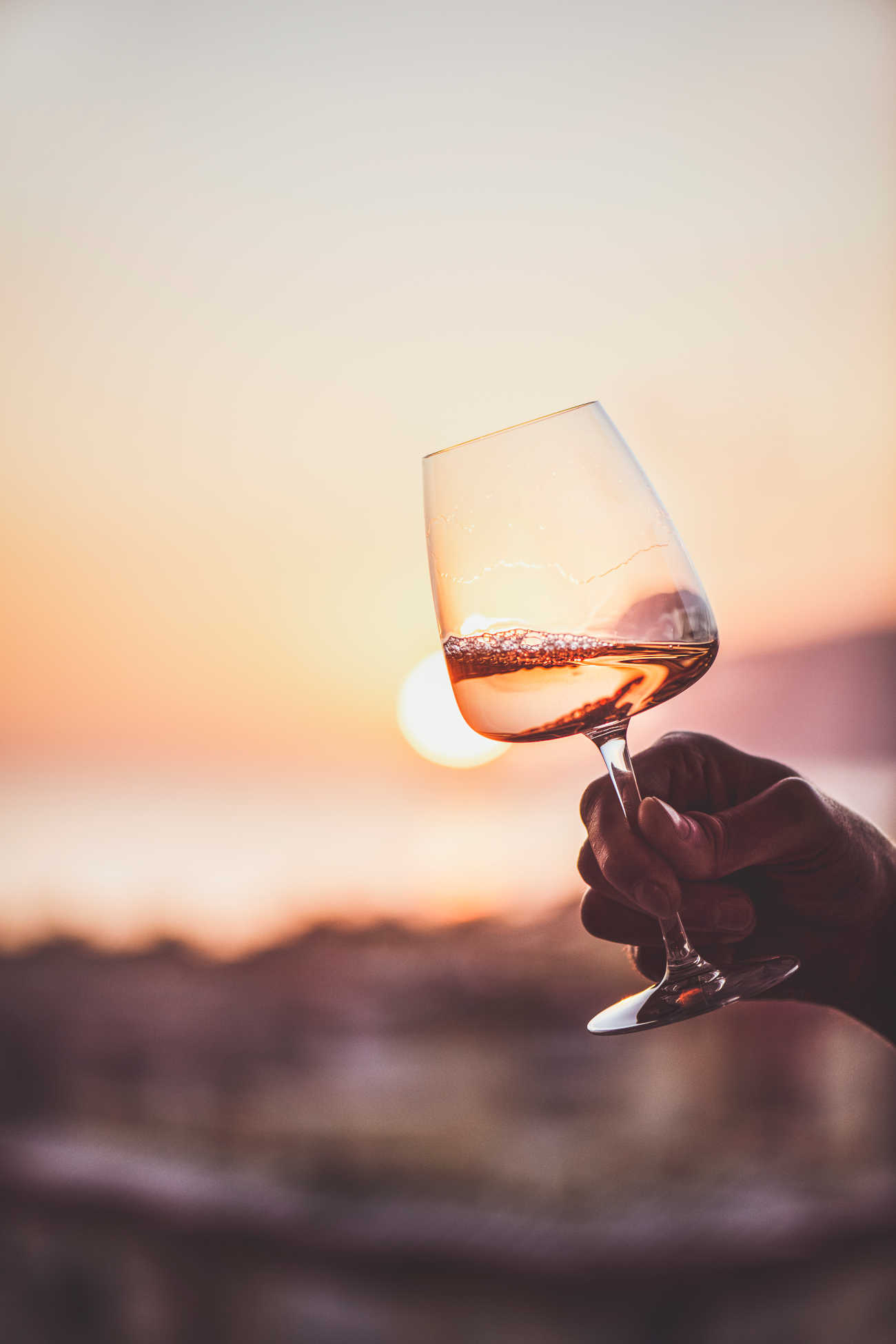 Picture : Foxys_forest_manufacture/iStock
The rosé wines recommended here encompass a range of hues, from a pale copper-tinged almost-white to a dark, nearly-ruby light red. But remember, no matter the color, these are versatile wines that are capable of being paired with a variety of casual-dining options. The beauty of rosé – aside from the color – is that while it may take a certain amount of technical skill to make, serving it and enjoying it take nothing resembling rocket science.
The following recommendations will appear in an upcoming publication of www.robertparker.com. Because the reviews are not officially published yet, no final score is given at this time.

Five Favorite Rosés from the South of France

Château Minuty 2021 Côtes de Provence Rosé 281
Rated 91 points or more in all three vintages I've reviewed, Minuty's Cotes de Provence Rosé 281 is named for the striking blue shade used to set off the pale, copper-hued wine Inside the bottle. Delicate raspberry shadings are set against a backdrop of white peaches and tangerines. Those pretty fruit nuances make this rosé a perfect companion to skewered shrimp and mixed vegetables slowly cooked over live embers. It's medium-bodied, plump and generous, with an alluring, silky texture and a long finish accented by hints of crushed stone.
Picture : A vineyard in Provence / iPhotographer62/iStock
Domaine Maby 2021 Tavel Prima Donna
Maby's 2021 Tavel Prima Donna bursts with fruit as usual, strongly marked by cherries and berries, accompanied by melon and peach. A 50-50 blend of Cinsault and Grenache, it's all made in stainless steel. Ripe and generous, but also with excellent line and length, it finishes silky and elegant. The wine's crisp and linear approach makes it an ideal pairing partner to barbecue appetizers like bruschetta with cherry tomatoes and fresh basil, or creamy potato salad.
Domaine des Bosquets 2021 Gigondas Rosé
Proprietor Julien Brechet has fashioned a fun, stylish 2021 Gigondas Rosé that hints at peach, lime and strawberry on the nose. It's pale in color but medium to full-bodied on the palate, with a crisp, refreshing finish that would make it versatile at the table. Don't overthink things here, just chill it and enjoy it. Our recommendation is to serve this wine next to a grilled salmon with lemon-dill sauce.
Picture : Gigondas vineyard / visuall2/iStock
Mas des Bressades 2021 Costières de Nîmes Rosé Cuvée Tradition
The 2021 Costieres de Nimes Rosé Cuvée Tradition is a blend of 60% Grenache, 35% Syrah and 5% Cinsault that boasts bold, fruity aromas of strawberry, cherry, peach and lime. It's medium to full-bodied, offering a nice balance of heft and brightness, with enough richness to let you know it's wine and enough freshness to keep the palate primed for the next sip. Given the extra texture of this rosé, you could venture a pairing with Korean barbecue, or bulgogi, featuring thin slices of savory chicken.
Penya 2021 IGP Côtes Catalanes Rosé
A pale flamingo-pink rosé, the 2021 IGP Côtes Catalanes Rose is a blend of 90% Grenache and 10% Syrah. Crisp, clean and refreshing, it features hints of cherries and strawberries, plus modest melon and citrus flavors. The classic nature of this rosé favors a simple barbecued whole fish over flames with a fish bracket, drizzled with lemon, herbs and olive oil.
Picture : A vineyard in Provence / xavierarnau/iStock
Hero Image : petrenkod/iStock