The MICHELIN Guide hotel selection features accommodations all over the world that stand out for their style, service, and personality. This includes hotels in Vancouver, our newest MICHELIN Guide city.
Our hand-picked selection covers the globe, with options for every taste and budget— These are some of the most unique and exciting hotels you'll find anywhere, and you can book them all here and through the app.

The MICHELIN Guide is a benchmark in global gastronomy. Now it's setting a new standard for hotels.

Loden Hotel
Many hotels in Vancouver can boast breathtaking views — this town is nothing if not topographically gifted. However, the district of Coal Harbour on the north edge of downtown has a slight edge on the rest. Think of it as stadium seating for the panorama that unfolds across the Burrard Inlet. Coal Harbour itself is a tony spot well worth an evening stroll; recently redeveloped with parks and a marina, the neighborhood boasts a sophisticated collection of towers with a level of design not commonly found in North American cities, and in one of these sleek glass towers you'll find the Loden Hotel.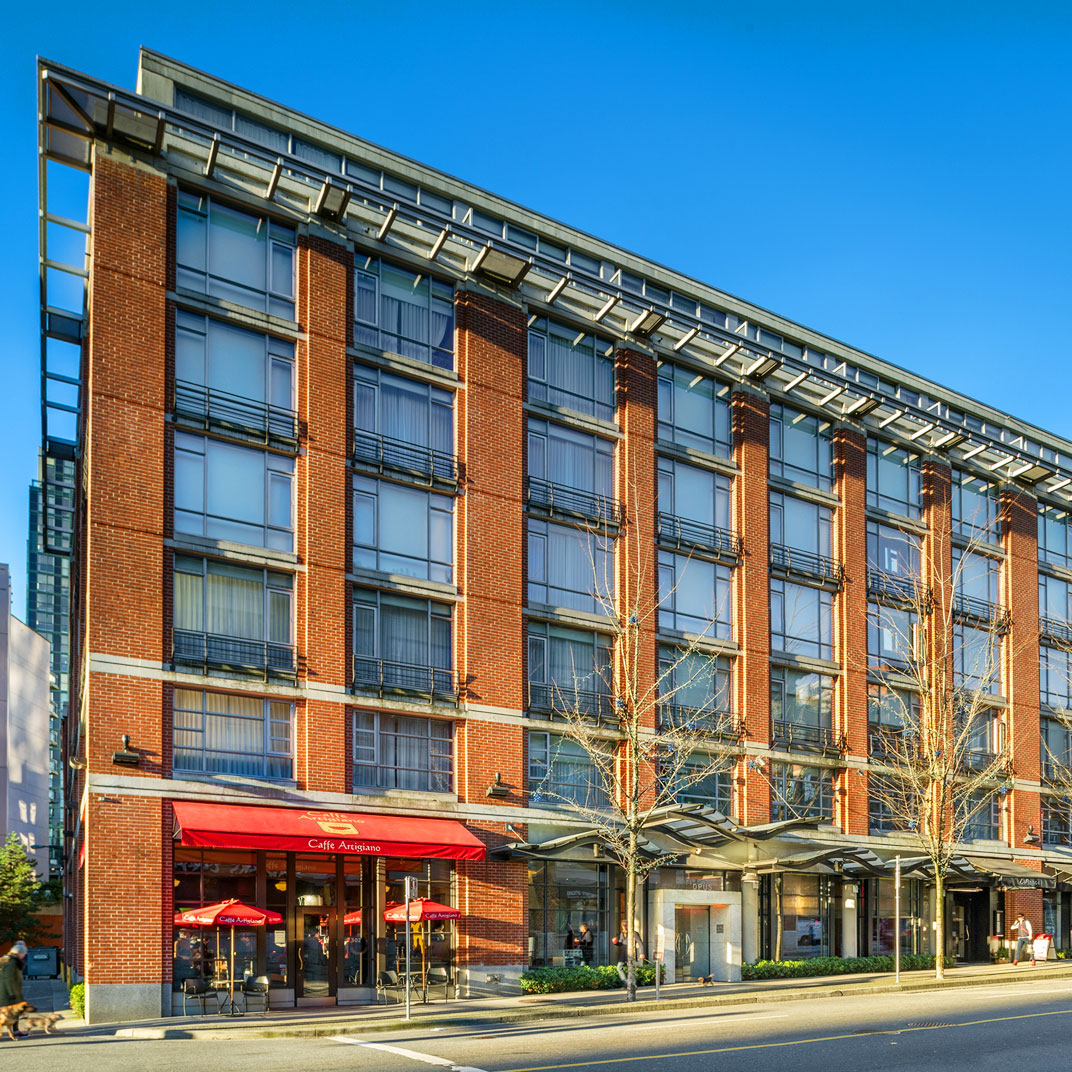 Opus Hotel
Opus Hotel
In a perfect world Vancouver might have a half-dozen hotels like this — but in the real world we've got to make do with just one. Opus Hotel Vancouver is, first of all, quite possibly the best-located hotel in town — its Yaletown neighborhood is full of life, packed with hip restaurants, cafés, galleries, and shops, and has a visual character that's far more appealing than Vancouver's central business district. And this character includes the Opus itself, a stylish contemporary structure whose brick-fronted facade lends it an extra measure of inviting warmth, a hint at what's inside.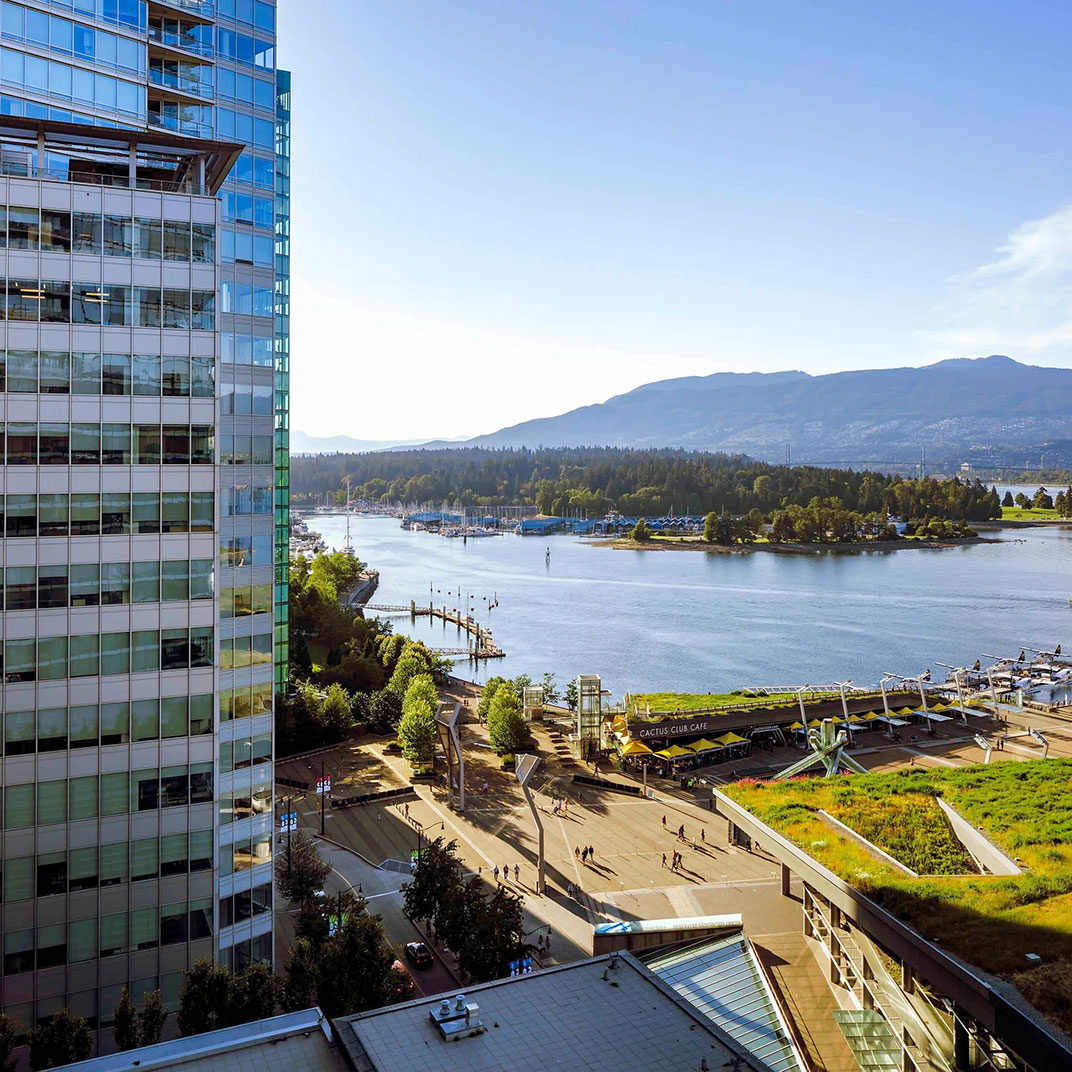 Fairmont Pacific Rim
One of the newest, most stylish, and most luxurious of the Fairmont properties is the Pacific Rim, set on Vancouver's waterfront, offering extraordinary views of the city skyline, Stanley Park, the Burrard Inlet, and the North Shore mountains. The modern architecture is adorned with plentiful contemporary art, and while the rooms and suites are a touch traditional (in typical Fairmont style) they're full of high-end comforts, from Stearns & Foster beds to lavish, spa-like marble bathrooms.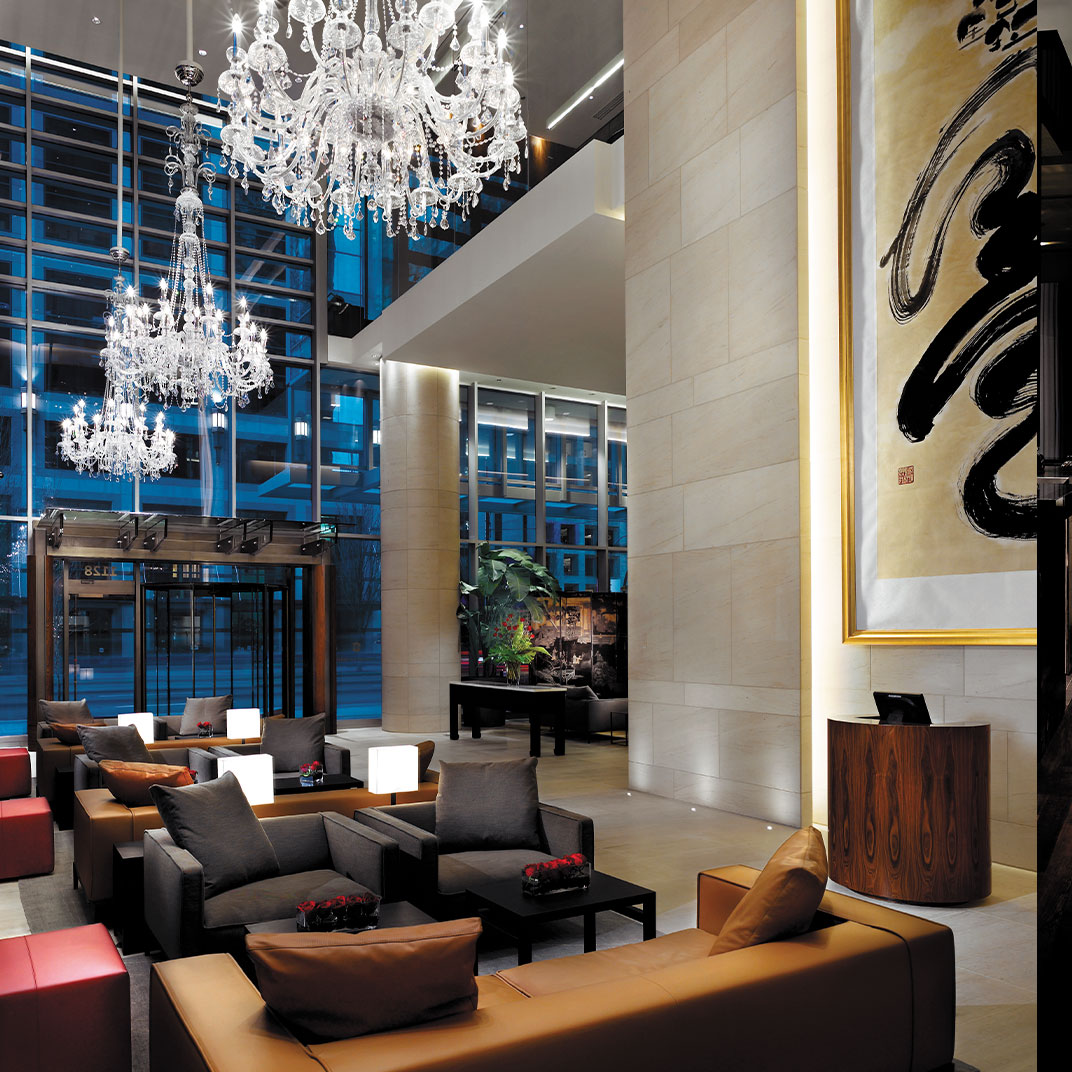 Shangri-La Hotel
The days of the purpose-built luxury hotel just might be behind us. The Shangri-La Vancouver is built, as is increasingly common, on the Asian model — as a part of a mixed-use skyscraper, incorporating offices, retail, dining and residential space in addition to the fifteen hotel floors. The big difference is that unlike, say, Tokyo, where the hotel floors tend to be the topmost, here they're the bottom ones; in low-slung Vancouver, though, there are still views to be had from the bottom quarter of the building.
---
---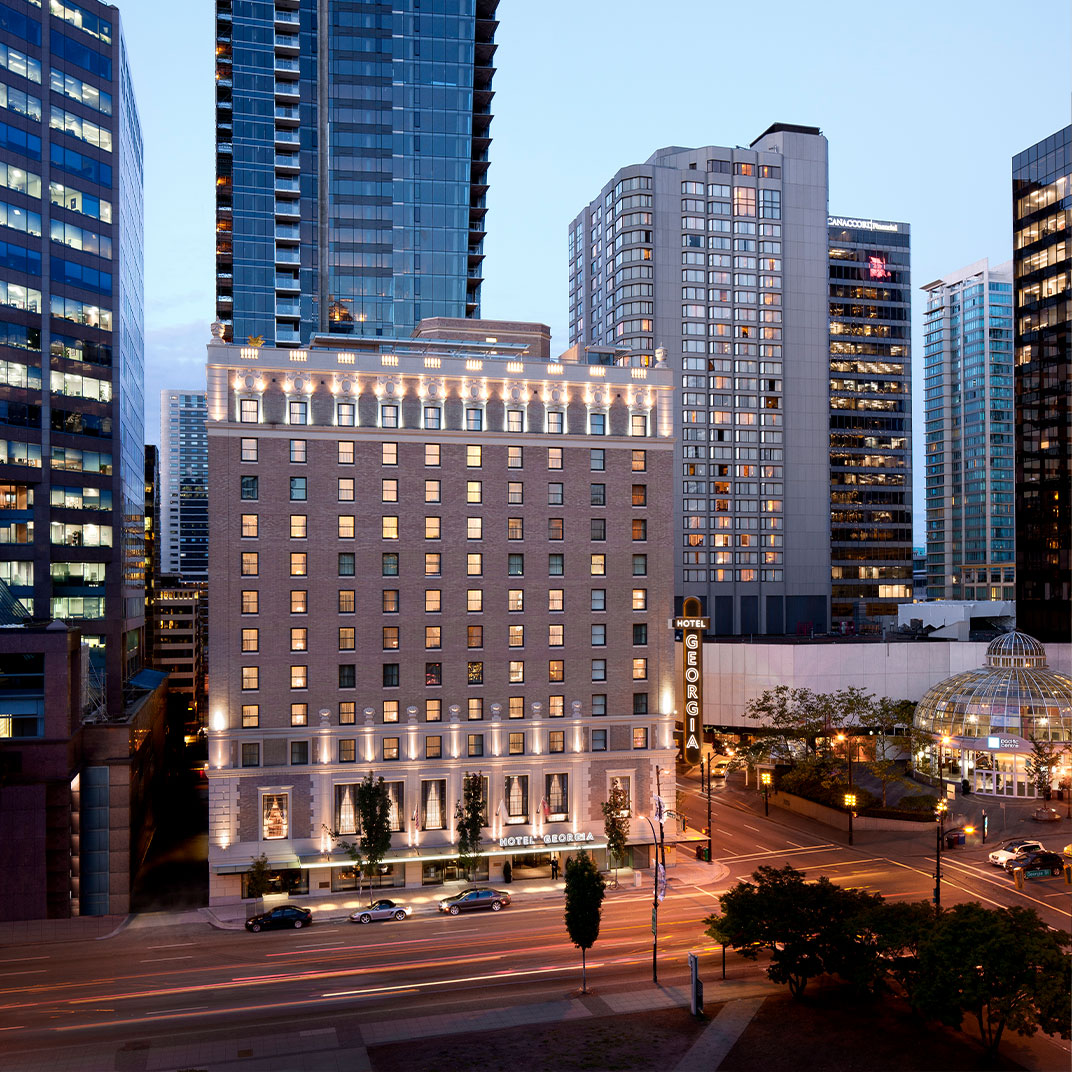 Rosewood Hotel Georgia
The film business in Vancouver is booming. Which is why it's surprising, and a delight, to realize that a landmark hotel like the Rosewood Hotel Georgia — then simply the Hotel Georgia — hosted the likes of Laurence Olivier and John Wayne. Marlene Dietrich showed up at reception with an entourage and forty suitcases. Bing Crosby slept here, as did Elvis, and Nat King Cole, and Frank Sinatra, and the Rolling Stones. Katharine Hepburn, who dined in the privacy of her room and, of course, only wore pants, reportedly introduced the very concept of "room service" to the hotel, and singlehandedly modified the ladies' dress code.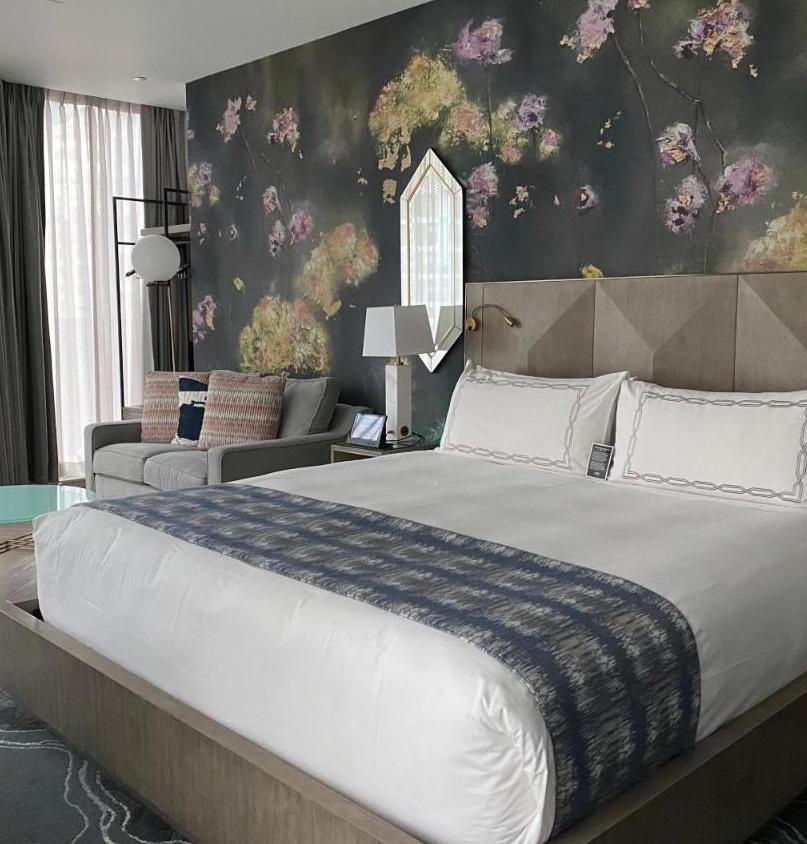 Exchange Hotel
Downtown Vancouver's financial district is no place for funky little boutique hotels — Exchange Hotel Vancouver is pure international urban luxury, set in a skyscraper built atop the 1929 shell of the Vancouver Stock Exchange building. The interiors are contemporary-luxe, with a pronounced Art Deco accent, and they're glamorous but not excessively racy; the rooms and suites seem equally well suited to a romantic city weekend or a style-conscious work trip.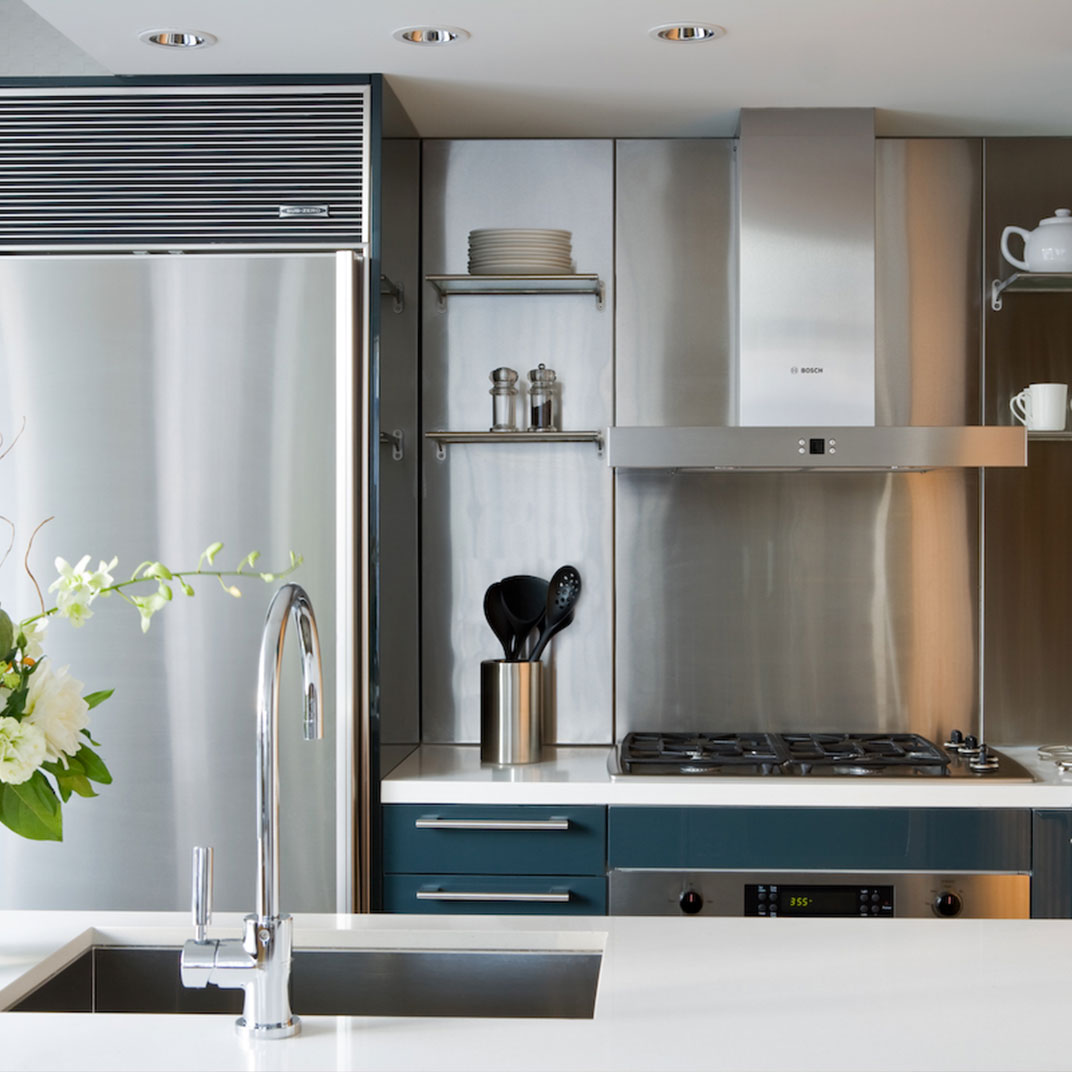 L'Hermitage Hotel
Though like any West Coast city Vancouver is perhaps known for its funky side, its youthful side, its design-happy hipster side, it's also a city that can do grown-up with the best of them. This is no less true in the hospitality world than it is in any area of life. A case in point is L'Hermitage, an absolutely classic small luxury hotel, right in the middle of downtown.
The Douglas
Vancouver, Canada

Just to the east of Vancouver's hip Yaletown district is Parq Vancouver, a mixed-use entertainment and hospitality development right alongside BC Place, the city's major-league soccer and football stadium. Set in an eye-catching modern glass tower, the Douglas is a luxury hotel with boutique-hotel aspirations, its interiors a mélange of classic modernism and quasi-industrial loft aesthetics.
Hero image: The Douglas, Vancouver