"In fine dining, we pay attention to each and every detail, and this includes the choice of coffee served. Coffee completes the meal, and good acidity and aroma can leave a great impression," says Fabien Vergé, chef de cuisine of MICHELIN-one-starred French restaurant Épure. Like Épure, many MICHELIN-starred restaurants increasingly value the quality of coffee; and how it pairs with desserts and ties in with the whole menu. Coffee is no longer just the simple, standard beverage that it once was.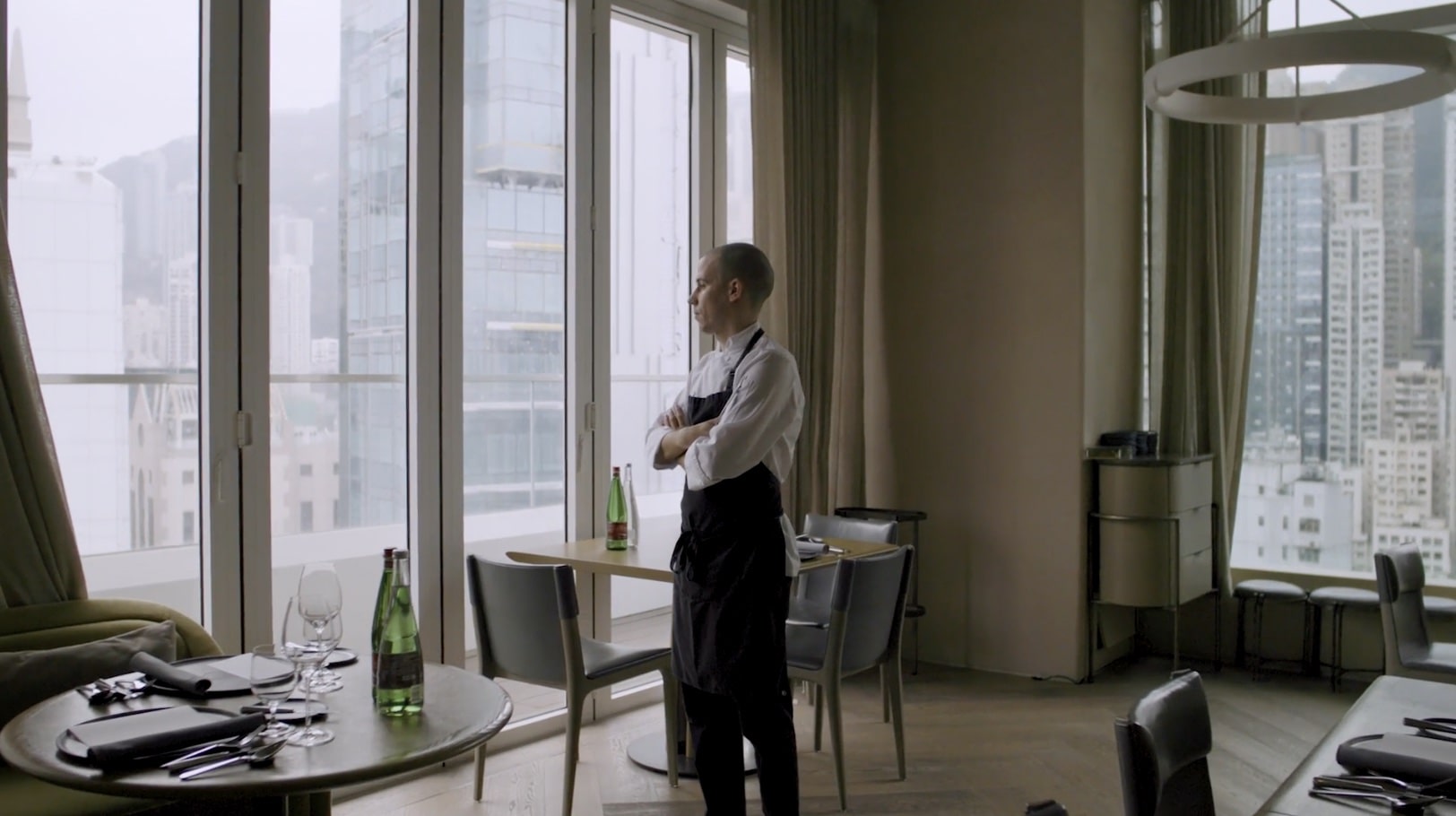 Arbor's chef de cuisine Eric Räty has high standards when it comes to coffee.
MICHELIN-one-starred Épure and two-starred Arbor have both chosen to use coffee beans from local coffee roaster and supplier Urban Coffee Roaster. With a blend of 55% Ethiopia Sidama Natural, 30% Ethiopia Guji and 15% Papua New Guinea coffee beans, this coffee exclusive to both restaurants has a rich chocolate flavour, excellent acidity and natural sweetness. When brewing espresso, its crema is dense so it's perfect for making cappuccino and other milk coffees. Eric Räty, chef de cuisine of MICHELIN-two-starred Arbor, believes that coffee plays a bigger role at restaurants than what most people would expect. "Most Hong Kong fine dining restaurants are serious about the quality of the coffee they serve, and offer quite a lot of choices."
RELATED: Eric Räty's Journey From Dishwasher To Two-MICHELIN-Star Restaurant Chef
The coffee field is located at O-Farm in Fanling. The harvest is between September and January.
Hong Kong's coffee scene has really flourished in recent years, with many coffee shops and roasters popping up. Given this wealth of choices, it is much easier for fine dining restaurants to find suitable coffee beans, even ones produced right here in Hong Kong. In the past few years, two local farms have begun experimenting with planting coffee beans, one in Lai Chi Wo, the other one is O-Farm x Seed to Cup in Fanling. The latter was founded by Mike Shum, an ex-electrical engineer who now takes care of the farm's 20 coffee plants. The harvest is between September to January, and produces around 20kg of coffee cherries. After the cherries are pulped and the mucilage layer is removed from the beans, only about 3kg of green coffee beans remain. The beans are then brought to barista and roaster Gary Au for processing. "It is evident that while Hong Kong is not high altitude, its climate still allows coffee beans to grow."
Coffee cherries with bright red skin.
Gary describes the O-Farm coffee beans as having a similar flavour profile to those from other coffee bean-producing regions in Asia, which is earthy with a nutty aroma, mild tea flavour and floral notes. While they may not have the most interesting characteristics, with proper handling, their flavours can rival that of coffee beans produced in other countries. "Some coffee beans have gone through anaerobic fermentation and are taste-tested using the pour over method. The flavour is clean, refreshing and sweet. Other baristas and I have also done blind tasting, and have given a score of 80 points to Hong Kong coffee beans. The quality is comparable to coffee beans from Central and South America."
RELATED: The Four Waves of Coffee, Explained

Gary treats the coffee beans with organic shiso and red wine yeast, sometimes using rice grown by O-Farm. After fermentation, yeast is added to the coffee to bring different personalities and characteristics to the brew. "I have a small wish," he says. "Hong Kong coffee beans may not be inherently perfect, but if we can enhance their flavours through the right processing methods, perhaps we can bring this technology to other countries and help coffee farmers and roasters in need. Maybe we can even elevate Hong Kong-produced coffee beans to the international coffee stage!"


Growing coffee beans in Hong Kong is not really about generating profit, but rather, to explore the possibilities of agriculture and coffee farming in this city. It's a way to let more people know about the coffee growing process and bring upstream knowledge of the coffee industry to Hong Kong. Through the seed-to-cup concept, people can hopefully learn what it takes to make a good cup of coffee. "Many local baristas and diners may not have the chance to visit estates abroad. Having a coffee farm in Hong Kong provides the perfect opportunity to learn about the ecology of coffee."


If handled properly, the quality of Hong Kong coffee—based on coffee cupping results—is comparable to that of coffee beans from Central and South America. Testing methods include traditional sun-drying, washing, honey processing, anaerobic fermentation and more.
---
Photos are provided by interviewees. Text by Gloria Chung (@foodandtravelhk), translated by Iris Wong. Read original article here.