The highly anticipated MICHELIN Guide Seoul 2022, which took place via a digital event broadcasted live to the world, showcased many new and diverse star restaurants, while also introducing a restaurant that has been promoted to two stars – Joo Ok. This exceptional restaurant received its first star in the 2018 edition and maintained the star for 4 years, and now it is one of the few 2-starred establishments in Seoul. When choosing the restaurant's name, chef-owner Shin Chang-ho says the phrase 'joo ok' expressed his desire to serve culinary creations that are as precious as gems.

What Our Inspectors say about Joo Ok
"Cooking begins in the garden, not the kitchen," says chef Shin, parlaying his belief in procuring the best ingredients. He espouses beautiful and delicate Korean cuisine by focusing on the tradition of fermentation, which is at the center of Korean food although there are constant changes of the trend. Unfolding delicately and gracefully, the degustation menu of Joo Ok awakens the appetite first with house-made vinegar, and proceeds with a sophisticated narration.

Chef Shin shares his reflections and what's next after receiving two MICHELIN stars.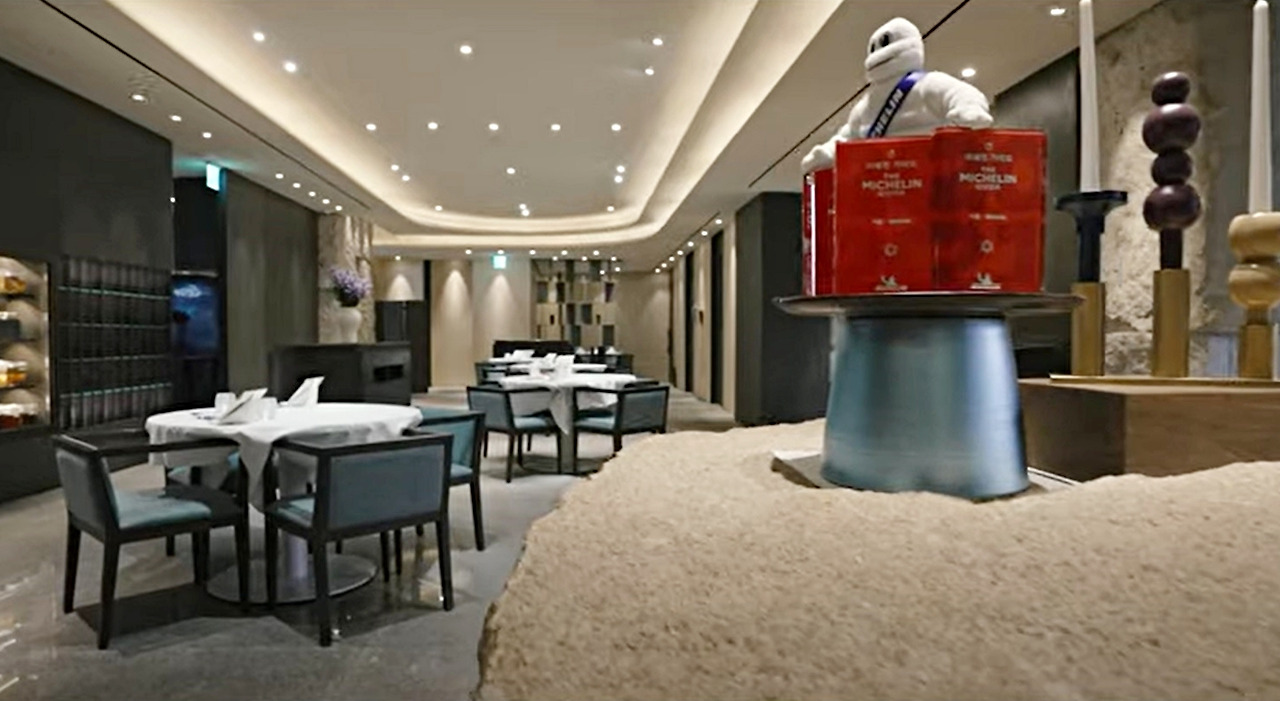 How do you feel about Joo Ok being promoted to a 2-Star restaurant?
Both times, when this restaurant was first selected as a one-star restaurant for the MICHELIN Guide and when it was promoted to a two-star restaurant this year, I was elated and very grateful. When I received my first star five years ago, I was so overwhelmed and moved because this had been my dream ever since I started cooking. Meanwhile, we have had a difficult two years due to the pandemic. It was very challenging to run and maintain this restaurant, so it is more meaningful and encouraging to be promoted because it is the result of not giving up and strengthening ourselves day by day.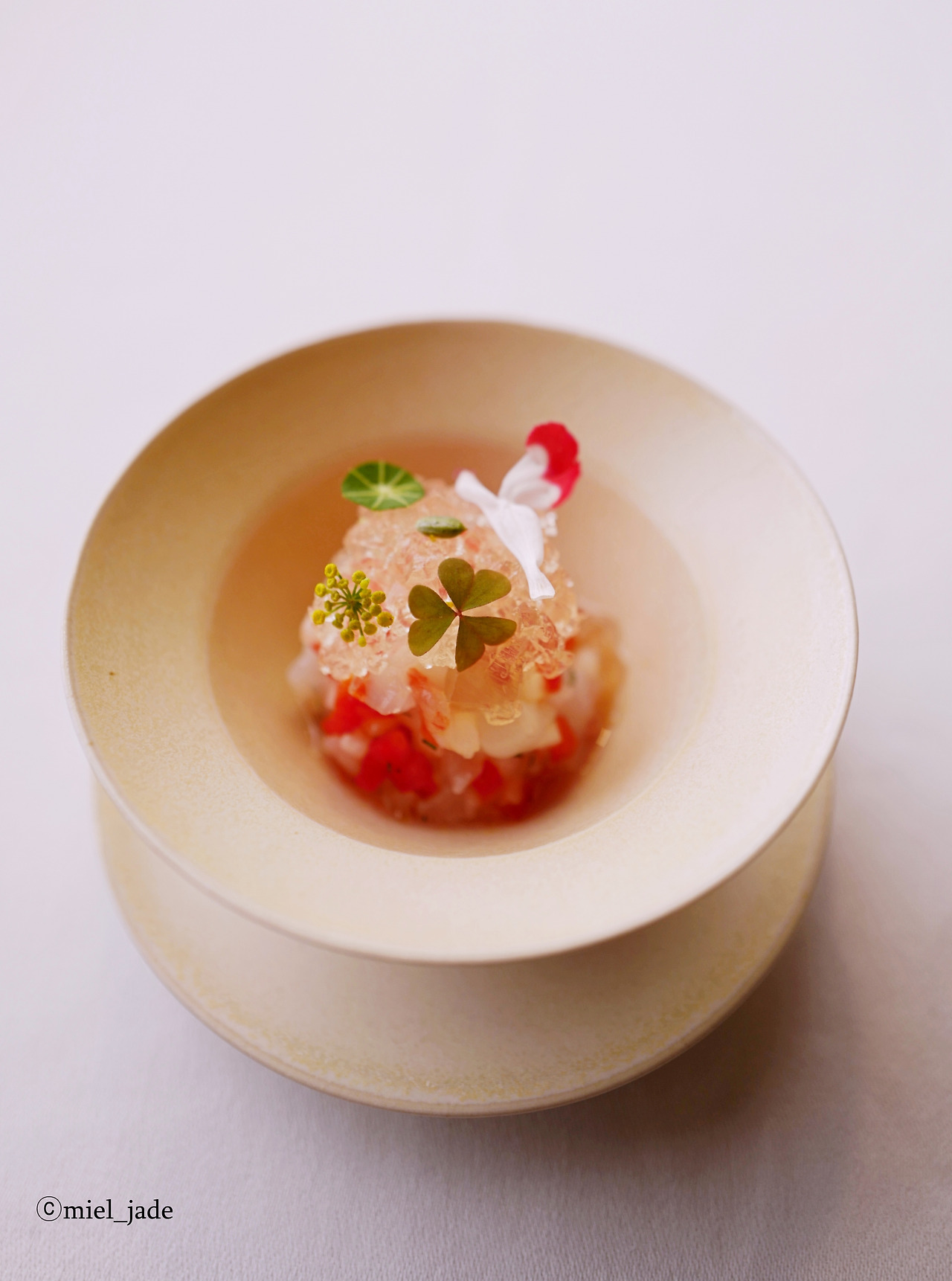 What does the MICHELIN 2-star mean to you?
For me at the base, there is no difference between one star and two stars. I feel honored in the same way; I believe any chef will feel the same. However, if I have to spell out the difference, it's more of the specific goals. I had a dream of creating a MICHELIN-starred restaurant when I first started cooking, and after receiving 1 star, I could plan more specific goals to achieve 2 stars. What hasn't changed is the constant will to keep improving. Our fundamental values remain the same but maybe the indication (of quality) – seen as a number – has changed. For me, both stars are precious and joyful, as there is an acknowledgment that we have been getting better.


Who did you share your joy with after receiving the second star?
After the MICHELIN Star Revelation ceremony, I shared the honor with the restaurant team. We couldn't have a proper get-together during the COVID-19 restrictions, but after this long period, we could finally gather to dine, drink and share our joy. I don't think this honor would have been possible without our amazing team who endured the hard times together.

It is no exaggeration to say that during the past two years of COVID-19, I had the hardest time running a restaurant. There were moments when I really wanted to give up, but I think I was able to overcome it because my colleagues endured it together without showing complaint. From the standpoint of managing the restaurant, I had to find other sources of revenue. Joo Ok's team members developed new menus with me, set up a new business plan and helped each other with the shortcomings. Thanks to all the teamwork, I could overcome this period.


What changes have you made from when you first opened Joo Ok to now?
We started our business as a very small restaurant in Cheongdam-dong and finally moved to the Plaza Hotel in front of City Hall overlooking the center of Seoul. Since I've spent every moment persevering over these years, I think I've gradually evolved – in a good way.

What hasn't changed over the years is the uncompromising attitude of our crew in Joo Ok toward ingredients and cooking, and the hospitality mindset of welcoming guests. The most important thing is to thoroughly observe and teach these fundamentals. Also, my picky character hasn't changed either. (laughs)


There are other changes. In the beginning, we simply couldn't afford the best ceramics and crafts for our restaurant because of our limited budget; now, I'm very happy to source soulful works from outstanding artists to impress our guests in a variety of ways.

What is a dish that represents Joo Ok's philosophy?
It's called "perilla oil". As you can see from the name, the main ingredient of this dish is perilla oil. It is freshly squeezed by harvesting perilla seeds that I planted and raised myself on my family's farm.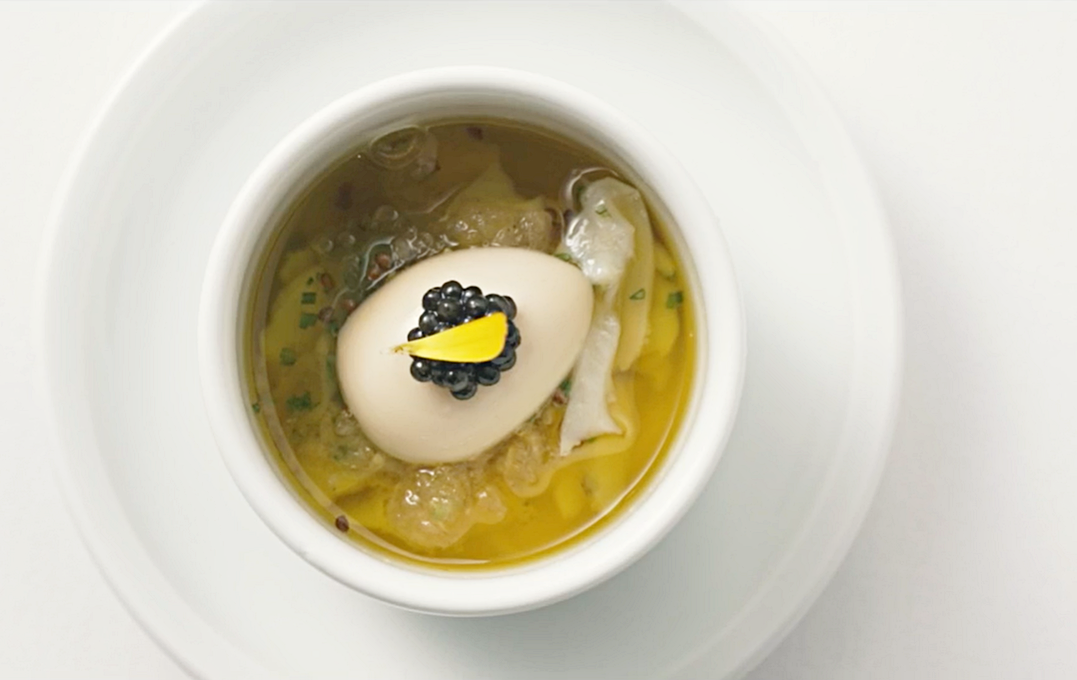 Along with this fresh perilla oil, there are many local ingredients including the abalone conch from Uljin, quail eggs marinated in homemade soy sauce, and caviar from Jirisan Mountain. All these elements are carefully selected with my hands, so this dish is a true treasure that I can recommend with the most confidence.

What was the biggest learning in your cooking life so far?
Learn step by step without rushing, and constantly move forward. If you try to do anything in a hurry, there will always be a problem. I think if you respect the ingredients with an honest heart and cook sincerely, you will get good results.

If you love cooking and want to be a good chef, you should first polish your basic skills rather than follow trends. Trends always change, so you have to be able to create your own color to succeed. To do that, you need the most fundamental cooking science, knowledge and skills to build on.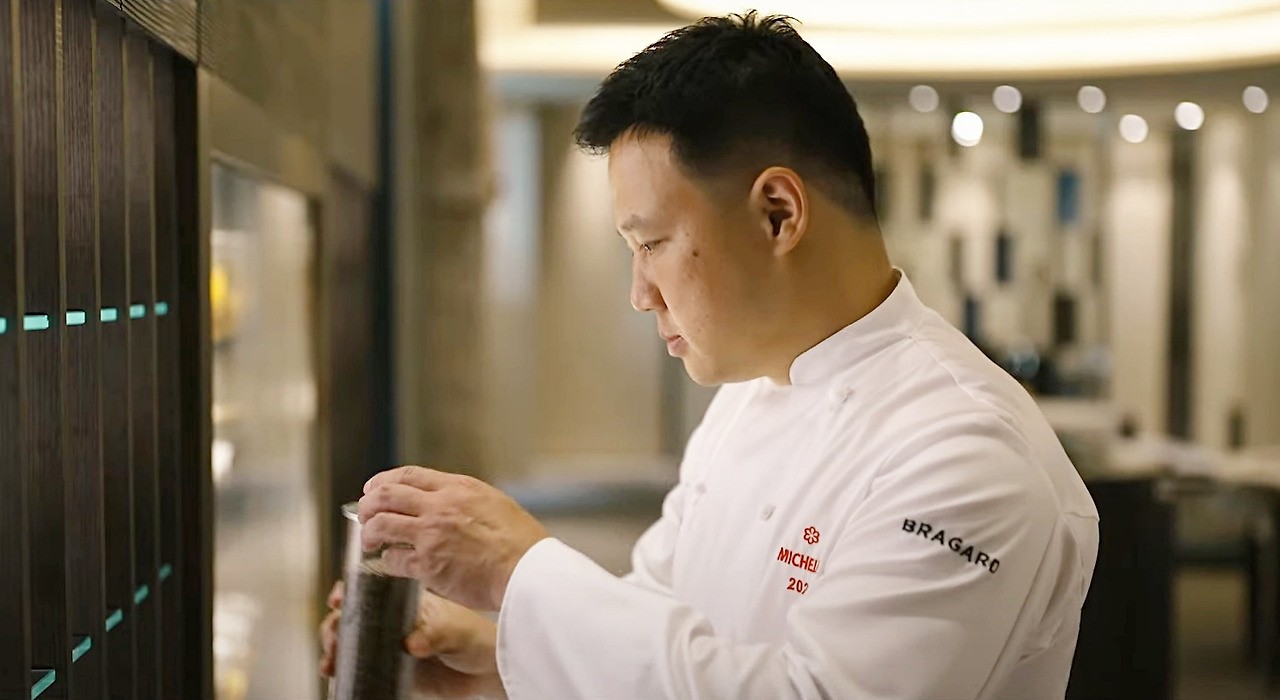 We're curious about your future direction and aspirations.
A chef's life is not always happy, but when your food can give happiness and comfort – even dreams – to someone, it's really rewarding. Now that we have a new goal, we need to move forward one day at a time as we do now, hoping that tomorrow will be better than today without rushing!
This Article is written in Korean and English by Julia Lee and sub-edited by June Lee in English.