After years of traveling and research, Australian native Joseph Lidgerwood has found his footing in Seoul. The chef's fascination with local ingredients serves as the main inspiration behind the inventive offerings at 1-MICHELIN Star EVETT as he constantly pushes the boundaries of how local ingredients can be transformed.


In recognition of his passion and initiatives, Lidgerwood received this year's Young Chef Award, sponsored by Blancpain. As a global partner of the MICHELIN Guide, Blancpain supports the MICHELIN Guide to celebrate the most talented young chef who has proven their special potential over the last 12 months in the kitchen. The award also recognizes his/her personality and the identity of his/her culinary creations.
Founded in 1735 in Switzerland, Blancpain is one of the most historic watch brands in the world. Passion, professionalism, creativity, and delicate craftsmanship are similar traits of fine watchmaking and fine dining, which Blancpain recognizes with its association with the MICHELIN Guide.
The first recipient of the MICHELIN Blancpain Young Chef Award is chef Joseph Lidgerwood of EVETT, who has continued to serve with passion and craftsmanship despite the difficult year wrought by COVID-19. It's surely a value he shares with Blancpain, which espouses that "innovation is our tradition".
After EVETT received its first MICHELIN Star in November 2019, there have been a number of improvements. One of them is turning the kitchen counter into an interactive part of the guest experience. Diners are invited to visit the kitchen and have an interactive course with the kitchen team as part of the dining course that the restaurant offers. "This experience is the most fun part as it gets guests off their seats and in the kitchen whilst connecting with the food and ingredients," Lidgerwood explains.
He hopes that guests feel like they are walking into a home, somewhere that is warm and friendly. "To learn about our journey here in Korea and the ingredients that make this peninsula so special – these are what I want for guests who come to our restaurant," he adds. Lidgerwood shares more about his spirit of innovation in this interview as the recipient of the 2021 MICHELIN Young Chef Award sponsored by Blancpain.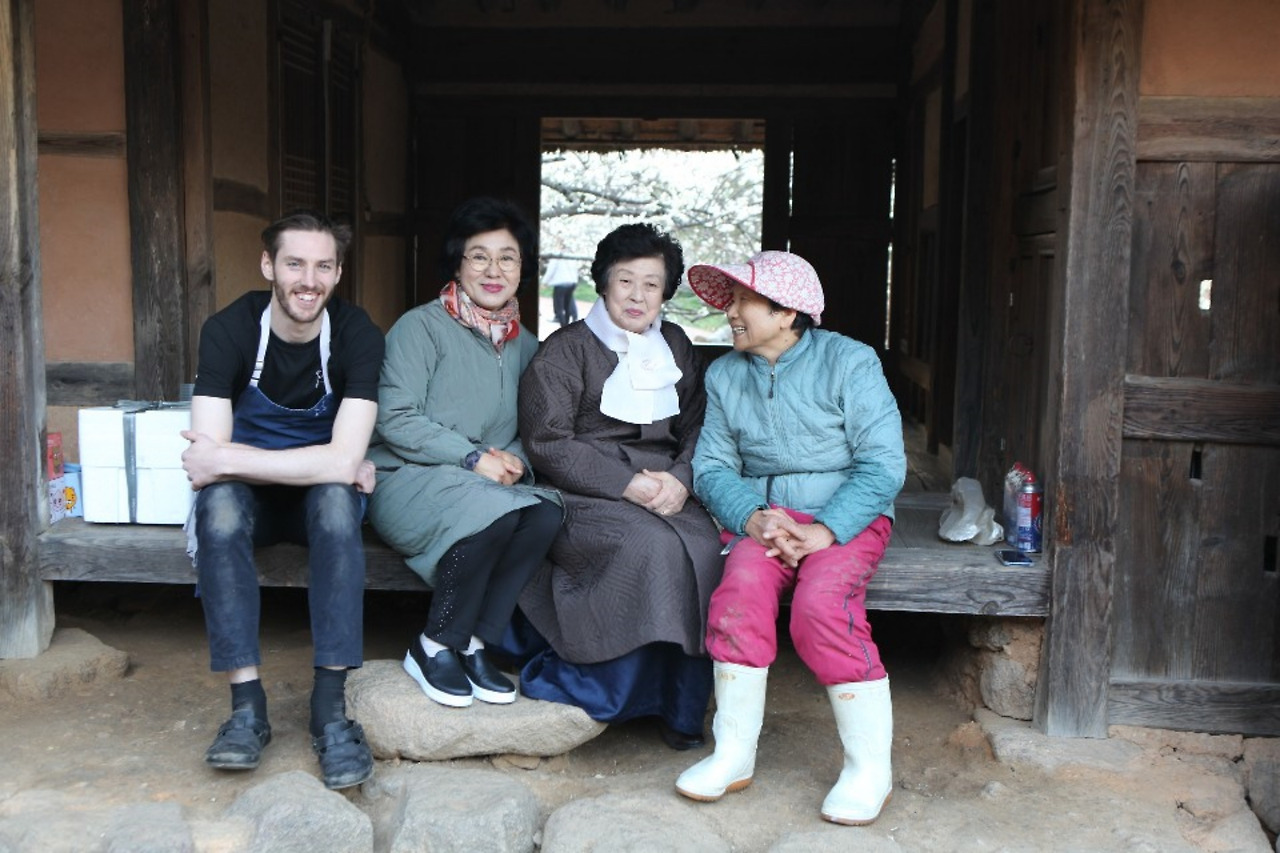 How do you feel about receiving the first MICHELIN Blancpain Young Chef Award in Seoul?
In short, it feels fantastic and I had no idea that I would receive this award. It's such a new category, so I didn't expect to win. It was a great reflection of my team's patience during one of the most testing years for hospitality. This wouldn't be possible without the amazing team that has been the bedrock of this restaurant.

Tell us about the people that you'd want to share this award with.
First and foremost, my colleague Daniel Garwood. He has been instrumental not only to the success of the restaurant, but to me personally, he has helped guide this team and shape this restaurant. I can honestly say we would not be the restaurant we are today without him.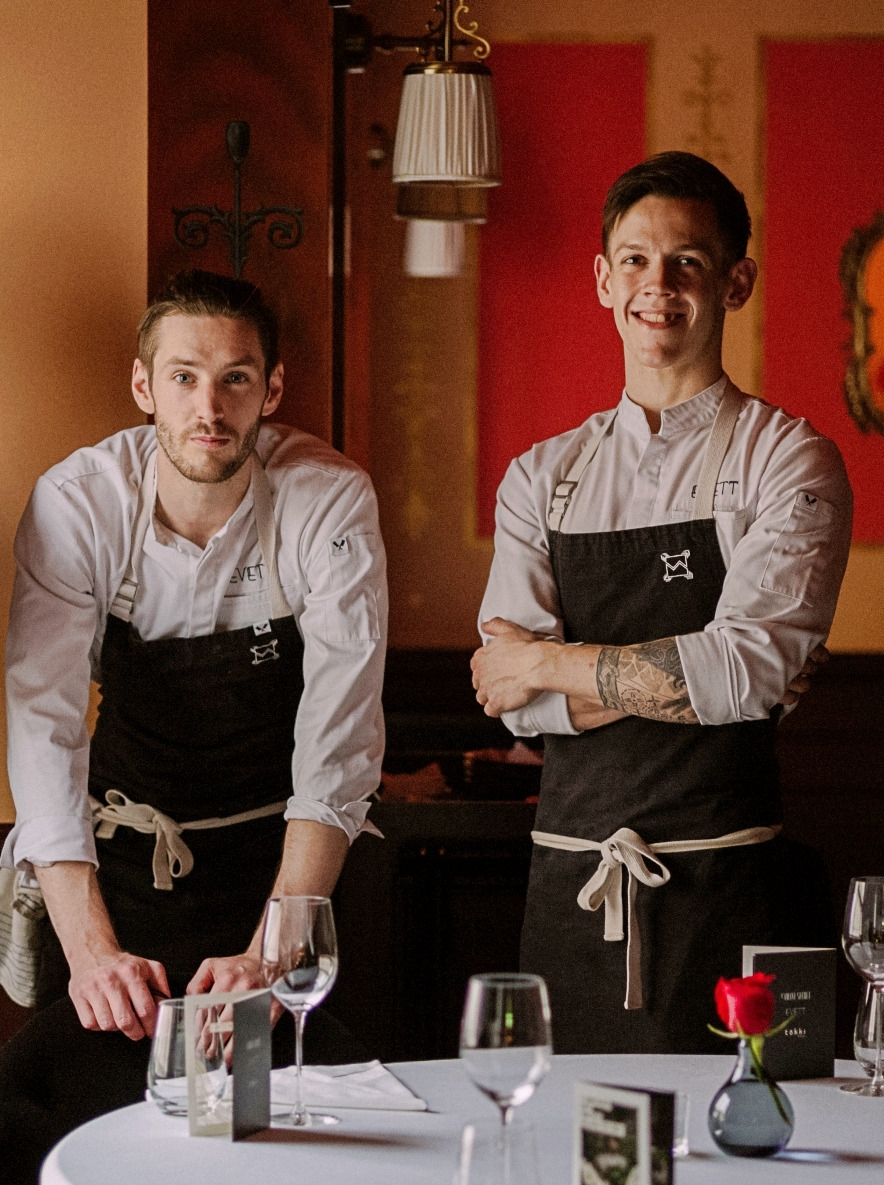 Joseph Lidgerwood (left) and Daniel Garwood (right) (Pic: hungrymatty)
Next is young chef Tom or as we affectionately call him, Teapot. Teapot has been at the restaurant since the first week and has shown the character and spirit that I wish I had at his age. Being 17 when he started with us, he has persevered through many obstacles during his time and has contributed to our success at the restaurant.
And finally, my wife Ginny Kim. To be honest, behind every good man is an even better woman!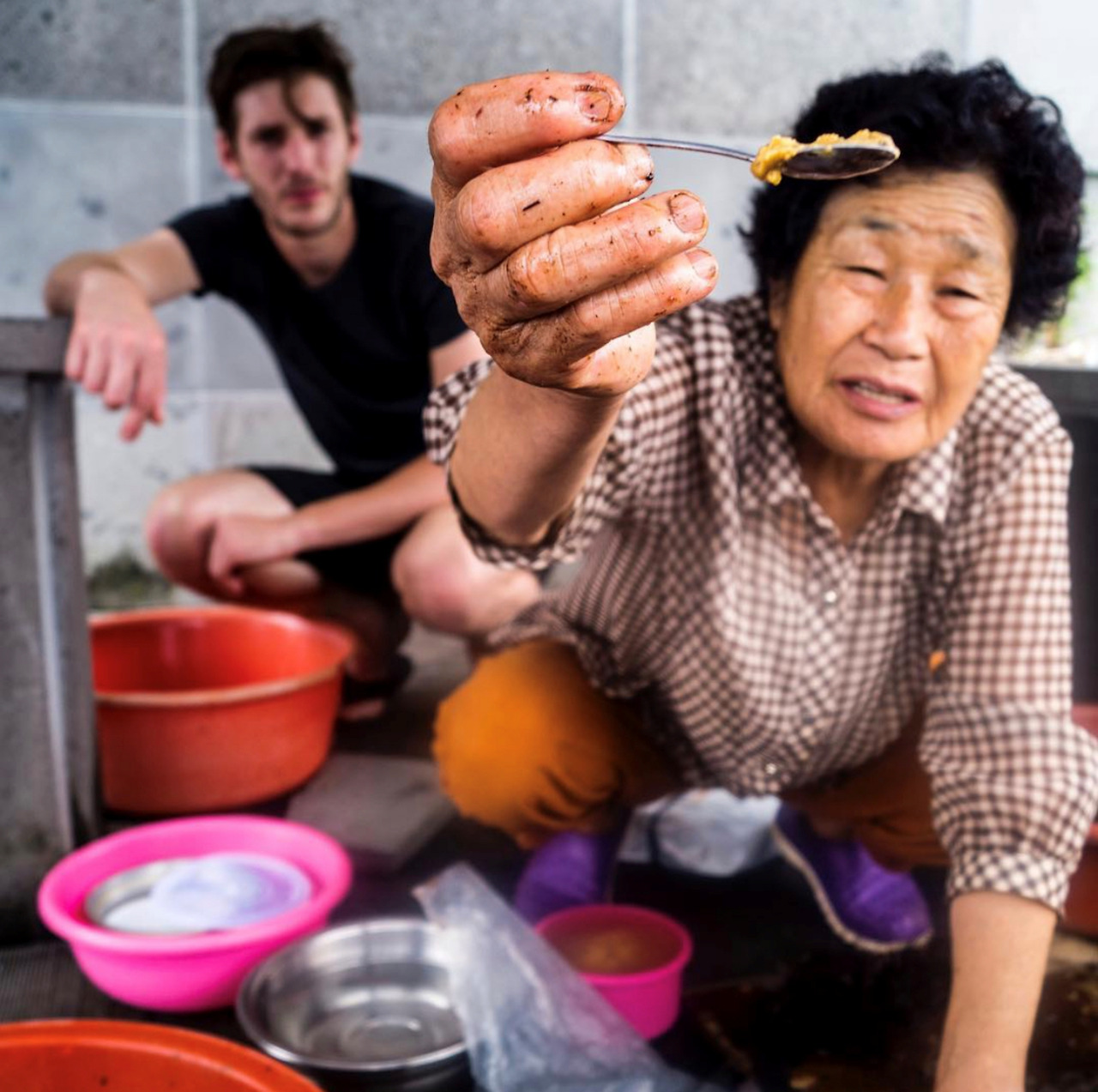 Chef's mentors include local producers (Pic: @J.dons)
Who would you consider your mentor in this industry?
My biggest mentor hasn't been one person but a collective. I have spent this year connecting with as many people as possible related to Korean ingredients and Korean alcohol. Their advice, knowledge and words of wisdom have really been a driving force of what we do. So I must give thanks to the farmers, producers and artisans here in Korea.


Can you introduce a specific dish that reflects your young spirit?

This would be our pine cone caviar. We foraged some lovely young pine cones from the Sorak mountain in the spring when nature is brimming with energy. We pickled and seasoned them with an anchovy ferment and cherry blossom leaf oil.

When serving, we present the dish in the form of caviar in an elaborate ice bowl with delicate silverware. We take guests along for the ride until we open the lid; then we reveal that instead of a foreign ingredient, caviar, it is a locally sourced one that most people haven't tried in their life.


EVETT received its first star last year. How did things change after that?

A lot has changed. Before receiving our first MICHELIN star, we were quite a young restaurant having only been opened a short amount of time. MICHELIN's early recognition gave us the validation that what we were trying to achieve here in Korea with the use of local and humble ingredients and the very personable, welcoming service was really resonating. It gave us the platform to push further and dive deeper into Korean ingredients and showcase them in a way that made people think more about their homegrown produce instead of looking abroad.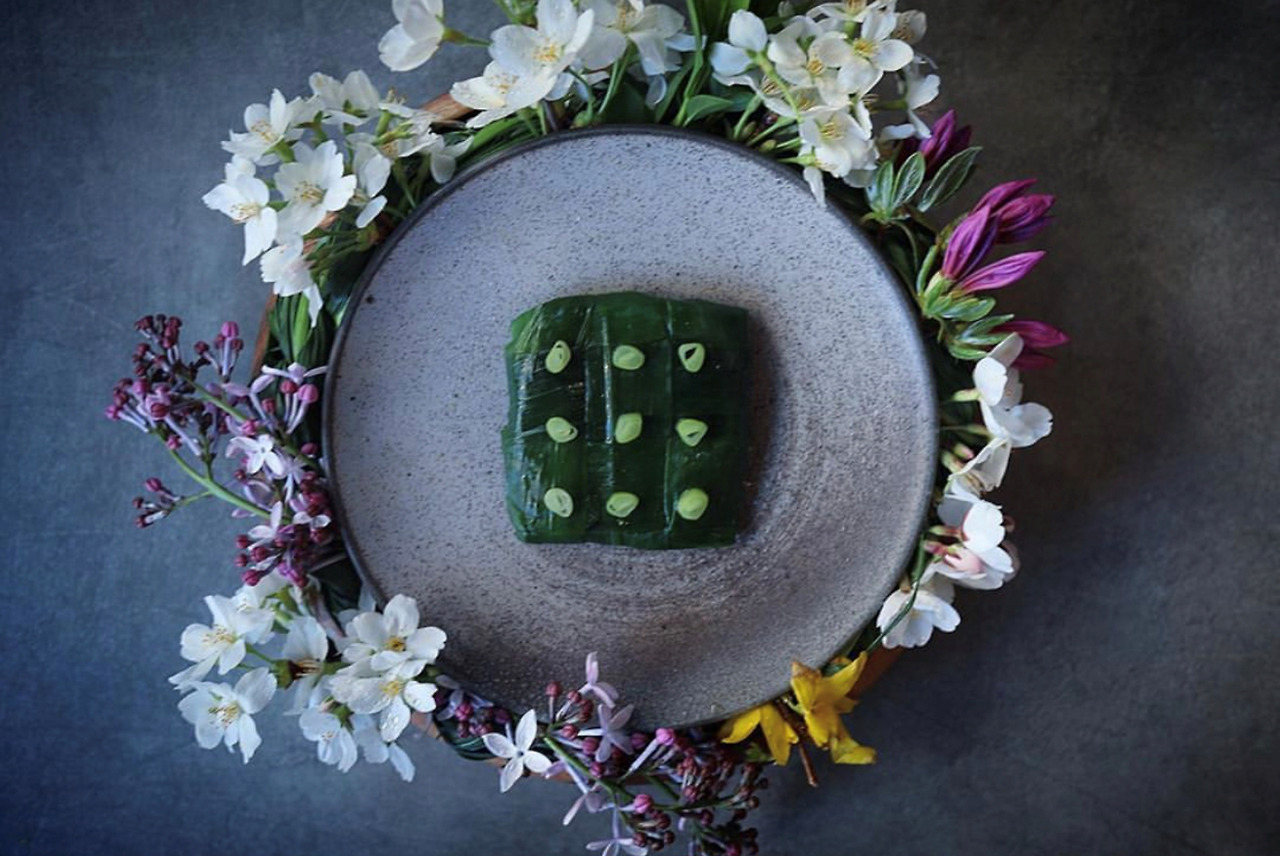 Roasted Durup and Noongaesyngma (Pic: EVETT)
How did you manage to keep the star in this pandemic era?
It is all about how you perceive situations. Until Covid-19 hit, we were super busy every night. It is great, but there were also limitations with a fully booked restaurant. When you only have a couple of tables in the restaurant, you really go for it in terms of the interactions and flow of the food.

During this pandemic, we made some significant changes and refinements. We realized that instead of a 26-seat restaurant, we wanted something smaller – now around 18 guests a night. We wanted more diversity in our courses and changed our menu format. We introduced a non-alcoholic paring for guests who wanted the same experience as wine.

None of this would have developed if not for the heavily reduced numbers. Also, as the owner of this restaurant, I'm saying this in a positive light because I truly know the impact this has had on us and many businesses financially. But as a wise chef once told me, "control the controllables". Meaning, we can't control the drop in numbers, but we can manage the level of service and enjoyment they have.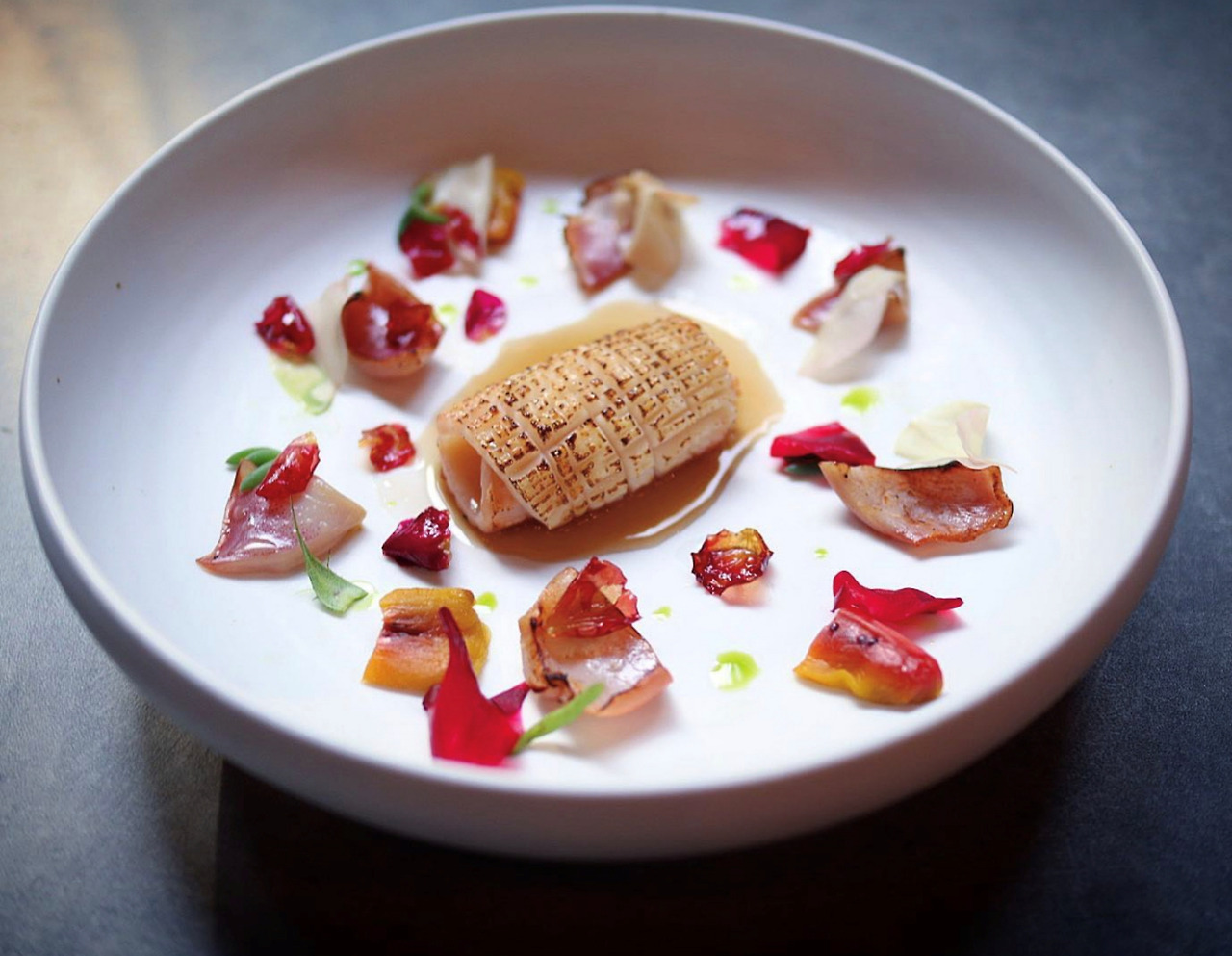 Squid over charcoal with squid garum (Pic: EVETT)
What was your biggest lesson in your culinary journey?
I think the biggest thing I've learned especially since opening is forgetting everything I ever learned. I say this jokingly, but I think the biggest challenge when you have worked for outstanding restaurants like The French Laundry is to apply that knowledge throughout. What I've learned especially living in Korea and only dealing with Korean ingredients is that the rules that I learned at one restaurant won't necessarily apply here. It's much better to go at an ingredient or idea with a blank piece of paper. This is not to say throw everything you have ever learned out the window but use them only as tools and not the default setting.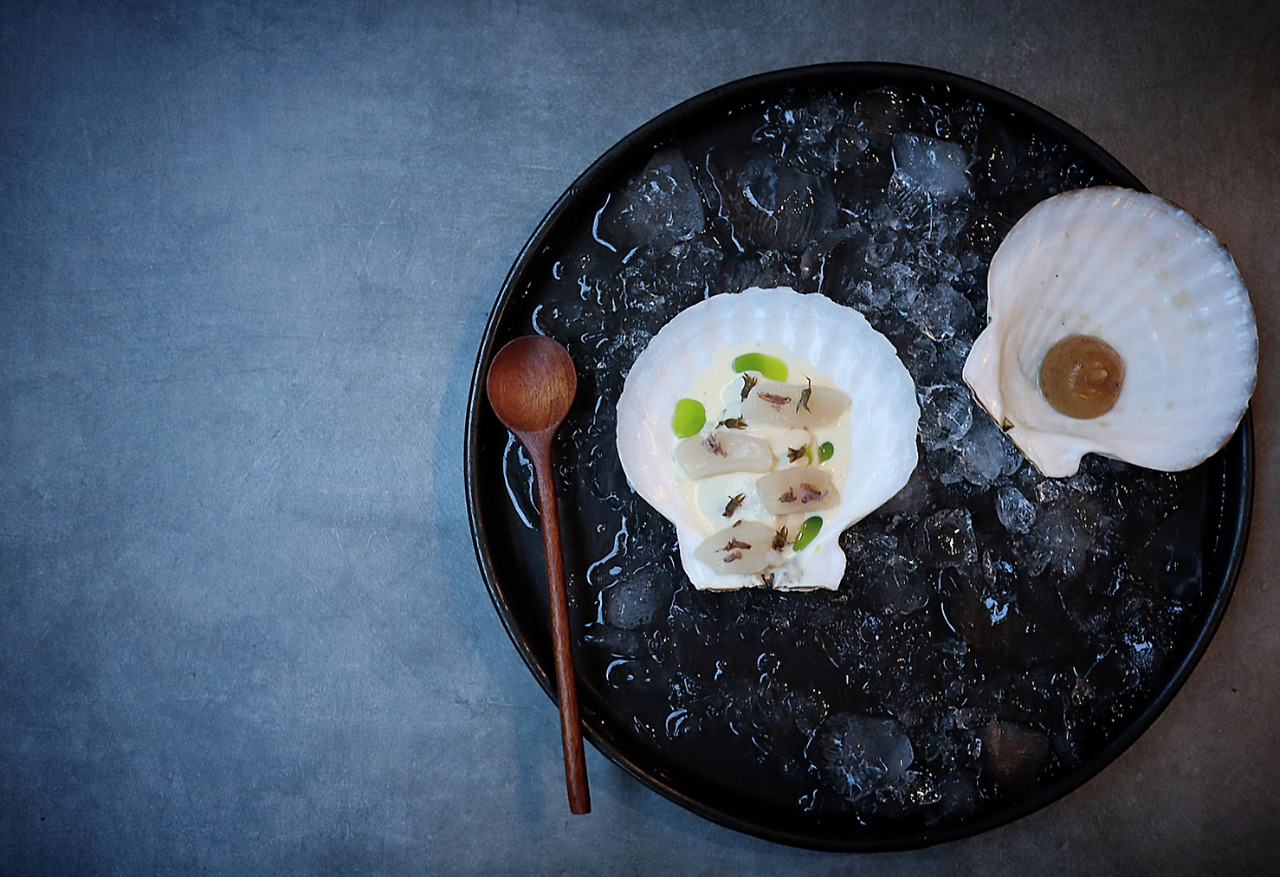 What is the most important thing that a young chef should have?

Hard work, period. It is really simple advice, but the devil is in the details.
We will also keep pushing ourselves to improve the dining experience of our guests, study deeper in our research and develop not only the food but the service, and suggest pairings to create an experience worth dining out for during these troubled times.



Is there any wisdom you want to share after receiving this award?

I hope to use this award to inspire the next generation of culinary students and young professionals who are still figuring out what path they want to take professionally. In this country, there are diverse ingredients and a food culture which are something truly special.

While working abroad and seeing different cultures is something as chefs we all should do, it's easy to overvalue the new over something you are accustomed to. I had exceptional Tasmanian ingredients at my doorstep, which I didn't realize until I left for the U.K. and great chefs started pushing for using locally sourced ingredients. You can really achieve something great here in Seoul and Korea. This is the message I want to impart to the younger generation.

This article was originally written in Korean by Julia Lee and sub-edited in English by June Lee

Blancpain is proud of its history dating back to 1735, making it the world's oldest watch brand. Over the centuries since its foundation, the Maison has maintained its commitment to innovate and has constantly pushed the limits of watchmaking. At Blancpain, the expression "Innovation is our tradition" is a fundamental guiding principle.
Our attachment to innovation is reflected each year in the development of new timepieces with innovative calibres, often a world's first. Most recently, in a little more than 10 years, our quest for innovation resulted in the creation of 43 new, in-house, exclusive and varied calibres.
In-house design and manufacturing of a significant part of the components and tools; fully handcrafted refined finishes, even down to the last detail: the strength of the Manufacture lies in our capacity to create timepieces that are at once innovative and respectful of the Swiss watchmaking tradition. This philosophy is reflected in each of our models and all of our collections.
This post is brought to you in partnership with Blancpain