Since opening in January 2018, Mitou has rapidly earned its place as one of the most loved Japanese restaurants in Seoul. With accolades rolling in for its seasonal dishes and hospitality, it was awarded one star in the Michelin Guide Seoul 2021. Chef-founders Kwon Young-woon and Kim Bo-mi share their philosophy of how they deliver a genuine expression of Japanese cuisine in Korea that attracts even a Japanese clientele.

Mitou (未到) – meaning 'not yet arrived'
Chef Kwon: In Seoul, I had a chance to work with a visiting chef from Japan. I was very impressed by his attitude and became curious about what Japanese people think, how they work, and what they pursue. Since then I've visited Japan often; and also the same store again after eight years. Every corner of the store was in perfect condition without any blemishes. I was so surprised by the fact that eight years have passed, and asked the chef his secret. The answer was simple: "We've never had a renovation, but we've been cleaning our restaurant every day for two hours before and after service." I was very inspired by the fact that he kept doing the same thing over and over again for decades. So, we named our restaurant Mitou, meaning 'not yet arrived', thinking that we should pursue such an ethic – perfection. In the course of decades of intense repetition, there might be a path to get there.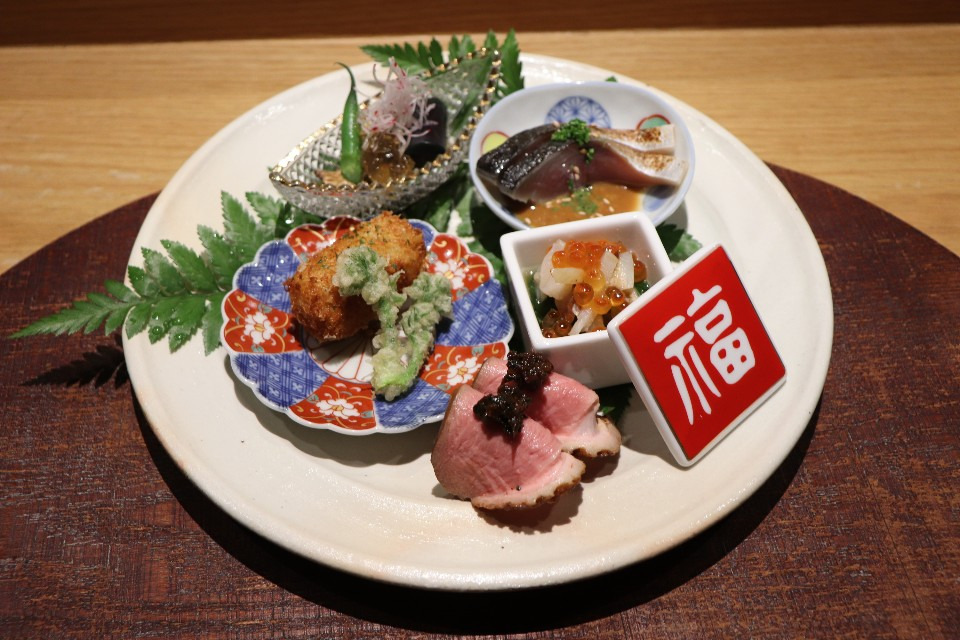 Mitou's refined ingredients highlight the seasonality of the menu ⓒTiri
Mitou's culinary philosophy – authentic Japanese cuisine in Korea
Chef Kim: We aim for unique Japanese cuisine, especially based in Korea. Although Korea is geographically close to Japan, there are many differences in environment, society, and culture. Even if it's the same ingredient, the ripening season is different. Since the nature and water of the land where food ingredients are grown are different, even the same carrots grown in these regions would have different textures and varied results after cooking. That's why it can't taste the same even if we reproduce the recipe we learned in Japan.

Not only that, but also the focus of the diners is different. For example, people focus on the texture of soba in Japan, while Korean diners tend to focus more on the noodle-dipping sauce. While considering these differences, we are trying to make the sauce more impressive, along with the noodle's texture. We are also Koreans, and we spend a lot of time in our country and our culture is internalized in our habits, so I think there is another strength in this part of our authentic Japanese cuisine in Seoul.


Mitou's refined ingredients highlight the seasonality of the menu ⓒMitou
The importance of seasonal ingredients
Chef Kwon: Seasonality is important in Japanese cuisine. Hence we focus on bringing the taste of the ingredients in harmony. In order to do that, the ingredient itself has to be good, and from the start, we have to work closely with the producers. Although there were many difficulties due to the Covid-19 pandemic in 2020, there were some improvements in the process. As it became difficult to use imported ingredients from Japan, we found local producers in Korea and some of them make better ones. For example, if you receive shiso (紫蘇) flowers from Japan, we can use them after harvested more than a week, but in Korea, we can get them from farms on the same day.

And mizuna – Japanese mustard greens – is water cultured in Japan, which is characterized by a mild and crunchy texture. In Korea, we found a local producer who cultivates this in a greenhouse. The taste of mizuna was stronger and more aromatic. Even better, it's fresher since we can get it the day after the harvest. Of course, there are trials and errors. At the mizuna farm in Gangwon-do, which I mentioned earlier, all the crops were frozen due to the strong cold this winter. There are so many challenges in every facet of our work, but I think all these experiences make us stronger.

Chef Kim: Gosari (young stem of fernbrake) is another familiar ingredient for Koreans, but it is also a difficult ingredient to use properly in Japanese restaurants due to its different processing methods in Korea. Local people here boil gosari for a long time to remove the tough texture, but in Japan, they have their own process to reduce the arched taste while preserving the texture. So I think it's helpful for chefs like us to share the processing method with producers. I think it is an opportunity for the market to grow together when more consumers are increasingly looking for options.


Mitou's signature savory monaka modernizes Japanese traditions in Mitou's way
Chef Kwon: I would like to introduce the monaka menu, which is a modern version of Japanese traditional food in Mitou's way. Monaka, a traditional Japanese snack, is often eaten as a dessert, but we have prepared classic ingredients such as matsukaze and iburi gakko with it. Matsukaze – matsu meaning pine, kaze meaning wind – is a Japanese terrine made by grinding chicken tenderloin. It is also a traditional Japanese dish eaten during new year celebrations. And iburi gakko is a smoked pickle of Akita prefecture. We utilized ingredients that have a traditional taste, but diners can feel the modernity and authenticity of Mitou in this dish.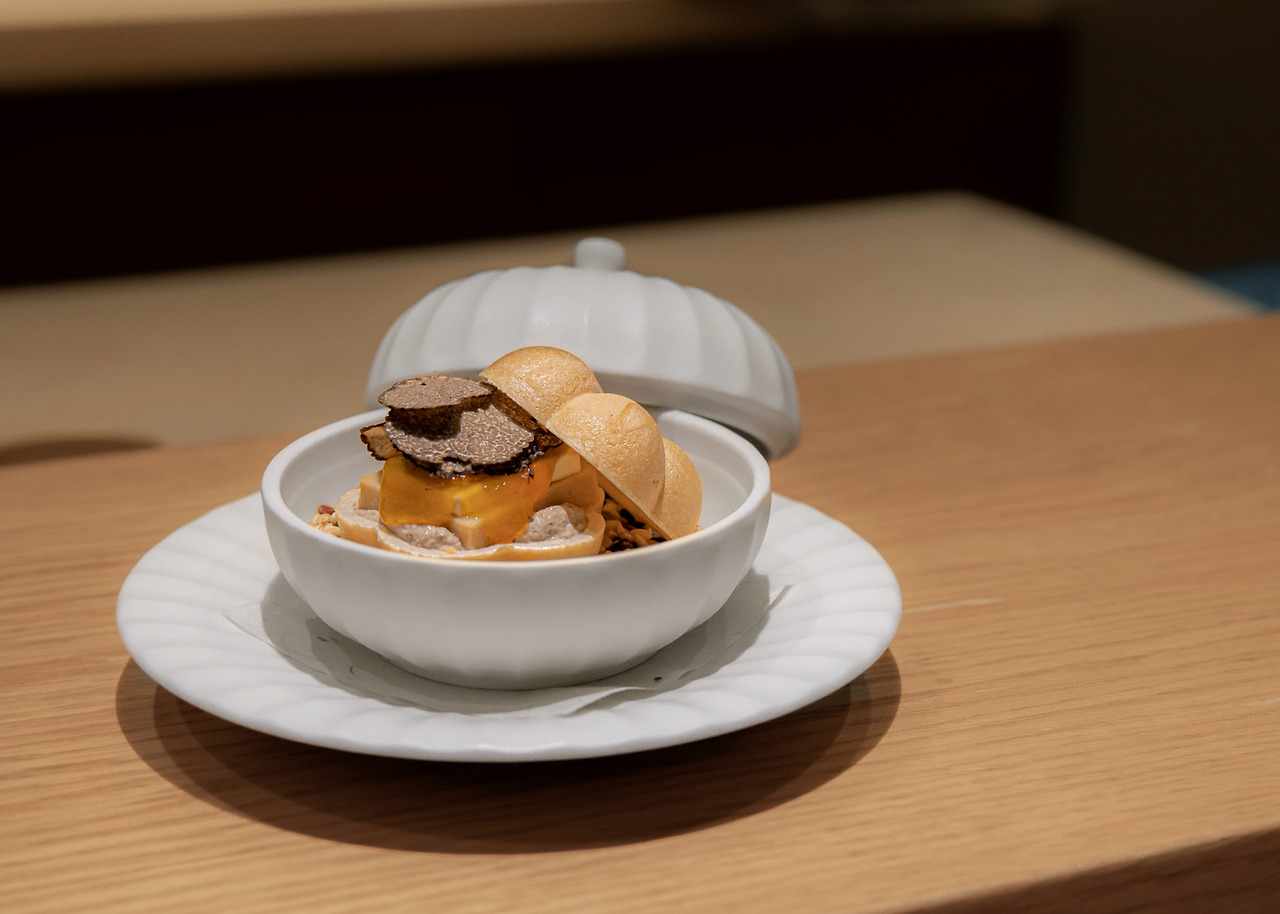 The signature monaka of Mitou ⓒYuchan Jung
Adding science to the classical cooking process of Owan and Gohan
Chef Kim: Other signature dishes are owan (お椀), a Japanese soup, and gohan (御飯), a rice dish. We aim to show the classical taste of traditional Japanese cuisine, but we are scientifically approaching the recipe. Kelp and water are important in making owan. When I learned how to cook in Japan, the broth came out well, but in Korea, it was difficult to achieve the same taste. I looked up the reason – the mineral content of water was quite different, so the soup can't be the same. So, I studied together with experts who can analyze water and tried various brands of bottled water, and now I mix bottled water and tap water for cooking.

And kelp has a great effect on the taste. Currently, Korean native kelp is almost extinct and the Makobo breed from Japan is widely cultivated in our ocean, but even the same variety has different flavors due to different currents and seawater. Depending on the location – whether the production site is Wando or Gijang – the taste is different. We currently use Gijang kelp for soups where delicate flavors are more important. Gijang kelp also tastes different from each producer, so we are constantly testing and finding the exact taste that we are most looking for.


Mitou's Gohan @Tiri
Chef Kwon: Gohan is in the same vein. My father cultivates organic rice in Cheongju, and he was also awarded by the Minister of Agriculture and Forestry Award for cultivating a domestic breed. We use my father's rice at Mitou. It is always easier to discuss with him than any other farmer, so we can try various ways to improve the condition of the rice. For example, rice which was initially dried by machine is now naturally dried by sunlight, and then kept in refrigerated storage to maintain temperature and humidity for one year. We also store rice in Mitou's fridge and dehusk it everyday. It tastes better than using rice on the market.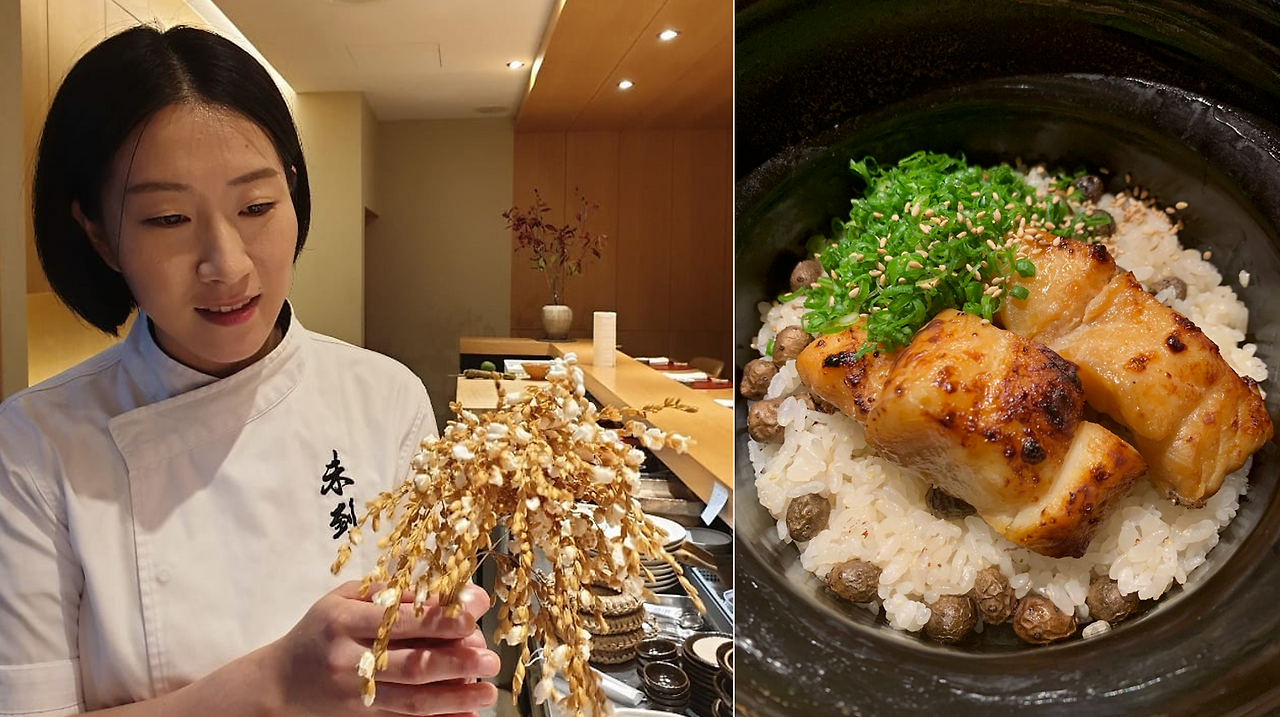 Chef Kwon's parent cultivates rice (left), which is used in Mitou's Gohan (right) ⓒMitou
Now that science and technology have advanced, it is important to seek the opinions of various experts, apply possible methods, and find the best process. In Japan, there are also rice sommeliers who I consult with, and I seek advice from researchers at the National Rural Development Administration and apply it to farming and storage. We continue to explore the best possible condition to showcase the great traditional flavors on our table.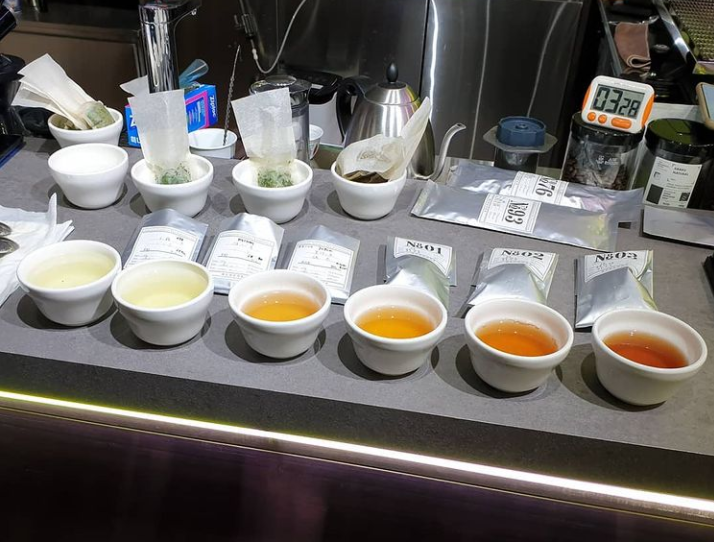 Chefs' tea-tasting process at Mitou for menu development ⓒMitou
Receiving the first MICHEIN Star and future plans
Chef Kim: At first, it didn't feel real. When our guests and chef friends congratulated us, we realized that this dream-like situation is real; we were very happy! But it is also true that we feel more burdened and responsible. Thinking that someone could set the standard for Japanese cuisine by visiting Mitou makes me feel more responsible.

Chef Kwon: I'm not thinking too far into the future. I think the most important thing is to be faithful to the present and continue with the current mindset. I would like to make sure that our guests had a really good time rather than just remembering that the food was delicious. Due to the nature of Japanese cuisine, it is advantageous to be able to see the customer's face directly at the counter and provide close service. In Japan, the unique and careful treatment of guests is called omotenashi. For those who are curious about food, we engage with them and for those who want to eat quietly we create a comfortable and cozy atmosphere without interrupting them. It's important that every day is like this. When these experiences are built up, we will grow, and after five years, we will see things that were not seen. Then we'll naturally be able to see ourselves after five years. We are always determined to improve what we do, and we are determined to move towards a point that is not yet arrived.


This article was originally written in Korean by Julia Lee and sub-edited in English by June Lee