Cheongomabi is a poetic idiom in Korea that translates as "Autumn is the season of high sky and horses gain weight". It's the perfect season to enjoy a barbecue on a grill, as the chilly weather in the mornings and evenings sharpens the appetite for warm food. Known for its barbeque culture, Seoul is where you are poised to discover the taste and beauty of autumn with your trusty MICHELIN Guide. Here are 6 MICHELIN-rated restaurants where you can enjoy a variety of ingredients, including beef, tripe, pork, lamb, chicken and webfoot octopus.


Budnamujip
Plate, MICHELIN Guide Seoul 2021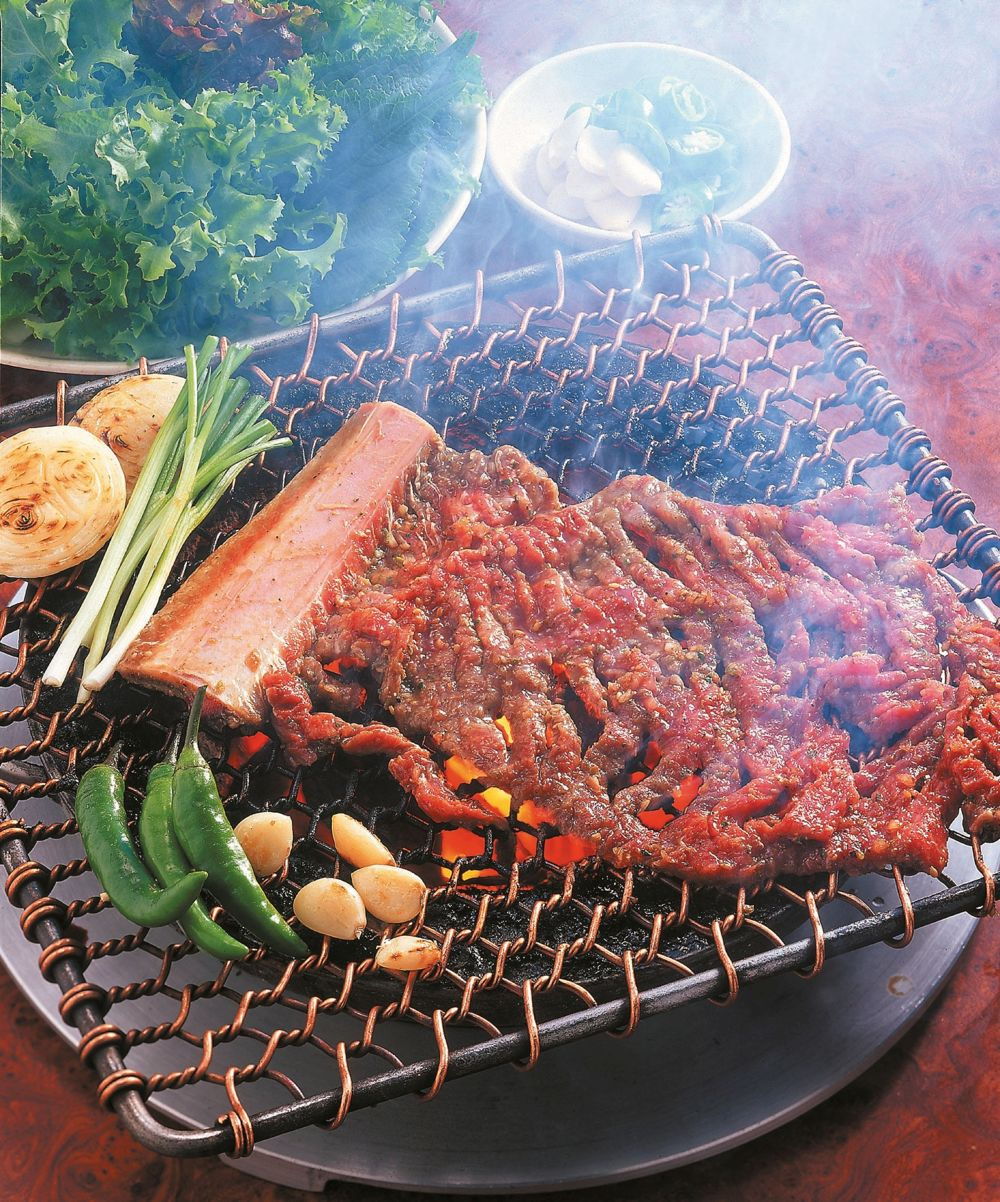 Budnamujip, meaning "Willow Tree House" is a Korean beef barbecue restaurant that uses only 1++ grade meat from Pyeongchang and Hoengseong farms. This restaurant has cultivated the loyalty of patrons since 1977 and retains its unique traditional feel. Marinated beef ribs, which have been sold since its opening, is its signature dish. Beef is presented on a grill over charcoal. The charcoal-fired scent and moist juiciness of the meat are attractive.

What Our Inspectors Say...
Since 1977, this family-style restaurant has garnered an appreciative following of barbecue lovers, often seeing three generations of loyal patrons from one family frequenting the shop. A popular locality for residents south of the river, it specializes in various cuts of meat exclusively from the cow including ribs, sirloin and tripe. The rich flavors of the exceptionally tender meat is enhanced simply with quality bay salt.

Semegae
Bib Gourmand, MICHELIN Guide Seoul 2021
Dakgalbi, a dish of spicy grilled chicken using mainly chicken thighs, is often prepared by grilling in an iron pan. This menu item is always a good choice, but Semegae broadens the offering of chicken barbecue in its unique style by serving chicken neck meat and various special parts over charcoal. While adding diversity to the scene, they also attract gourmands by introducing international dishes such as cheese fondue and tortilla.

Don't miss the green onion kimchi fried rice, a typical dish to chase down your meal after enjoying barbecue.


What Our Inspectors Say...
Located on Embassy Row in Hannam-dong, Semegae is a bustling establishment that specializes in chicken grilled over oak charcoal. The restaurant's signature cut is the boneless chicken neck — the muscle that wraps around the neck and runs all the way down to the spine. The carefully filleted meat is served partially grilled and comes in three different versions: lightly salted, marinated in soy sauce, or marinated in spicy sauce. Grab a soft tortilla and pile on the grilled chicken and vegetable side dishes. Free wine corkage.




Gom Ba Wie
Plate, MICHELIN Guide Seoul 2021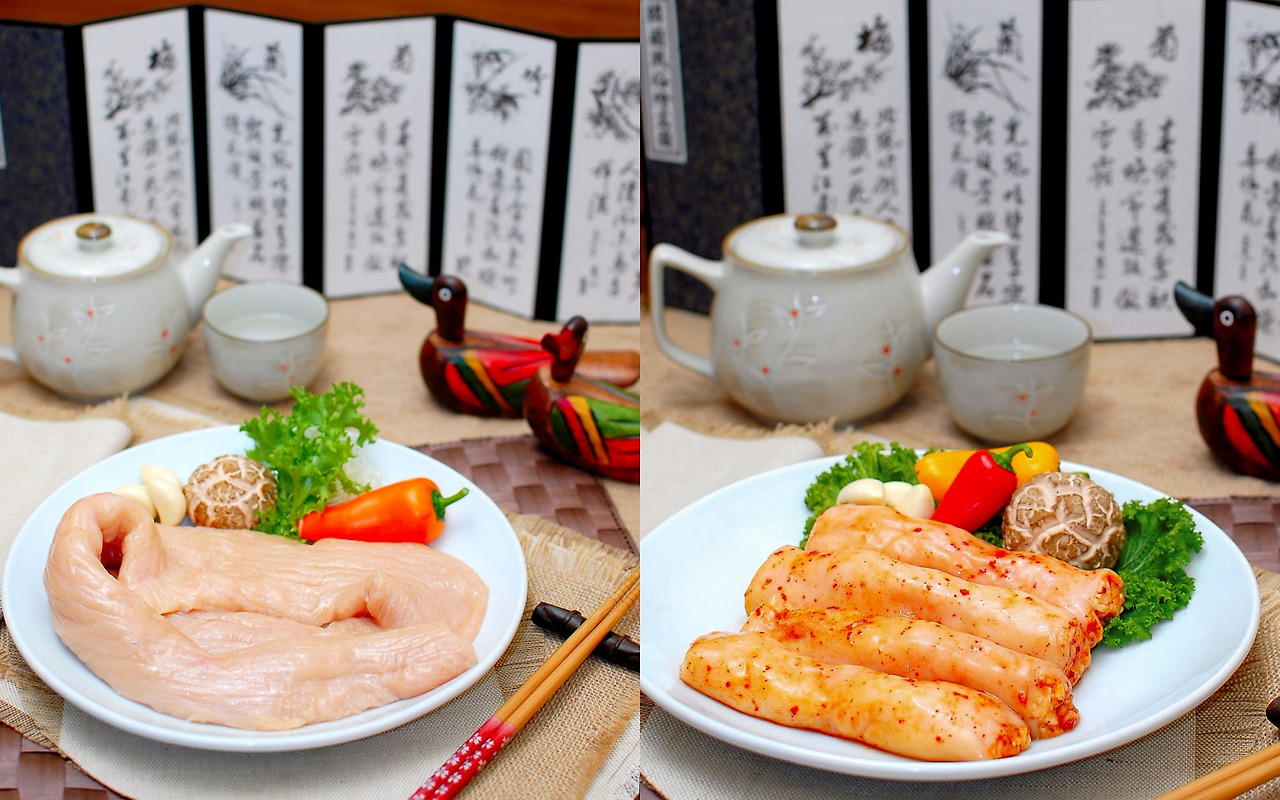 Gom Ba Wie, which has been open for more than 30 years, is loved by gourmets as it offers special parts of Korean beef, mainly innards such as tripe. Although there are many restaurants that focus on spicy and sweet seasoning for innard barbecue, Gom Ba Wie's signature item is grilled baekyang (cow's first stomach) with quality ingredients. Along with this thick and chewy tripe, there are also many other parts of Korean beef to choose from.

What Our Inspectors Say...
Grilled tripe and large intestines reign supreme at Gom Ba Wie, which has seen three decades of customers hooked on their buttery, pleasantly chewy goodness. The original location and the new location stand back to back, offering a glimpse of the restaurant's past and present. If beef intestines aren't your cup of tea, the restaurant also offers other cuts like ribeye, short ribs and brisket. All meats are grilled over wood charcoal.



Chungmuro Jjukkumi Bulgogi
Bib Gourmand, MICHELIN Guide Seoul 2021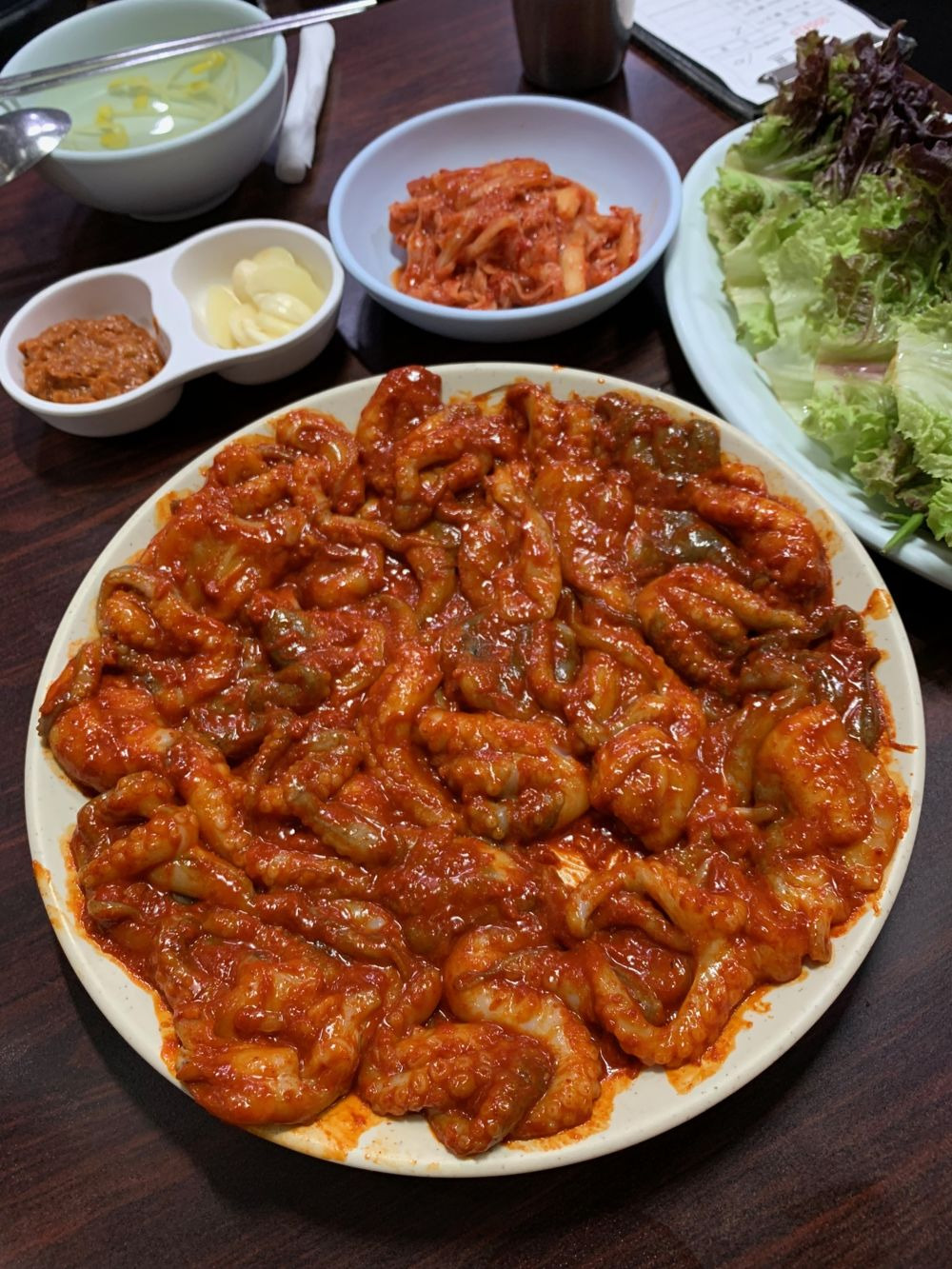 If you think of barbecue restaurants, pork and beef come to mind, but it's a shame to leave out seafood. Jjukkumi Bulgogi, which offers grilled webfoot octopus and scallops over charcoal fire, has been attracting diners for a long time with its unique and hearty dishes, adding a unique atmosphere with its very casual setting. The red sauce you see before grilling looks very spicy, but it's not as spicy as you expect, and the alluring charcoal taste and aroma adds to the flavour. The sauce burns easily, so you have to pay attention to tending to your webfoot octopus to get the most ideal outcome. It should be soft and chewy, moist, and simple yet intuitive in taste and flavor.

What Our Inspectors Say...
Webfoot octopus is a beloved spring delicacy, but this restaurant has been serving them all year round since 1976. Here, it is served marinated in a bright red sauce that is mildly sweet and spicy. Grilled over charcoal, the slightly charred morsels of octopus have a delightfully smoky flavor. The popular mixed platter comes with an order of webfoot octopus and fan mussels. Lively atmosphere.

Ichiryu
Plate, Michelin Guide Seoul 2021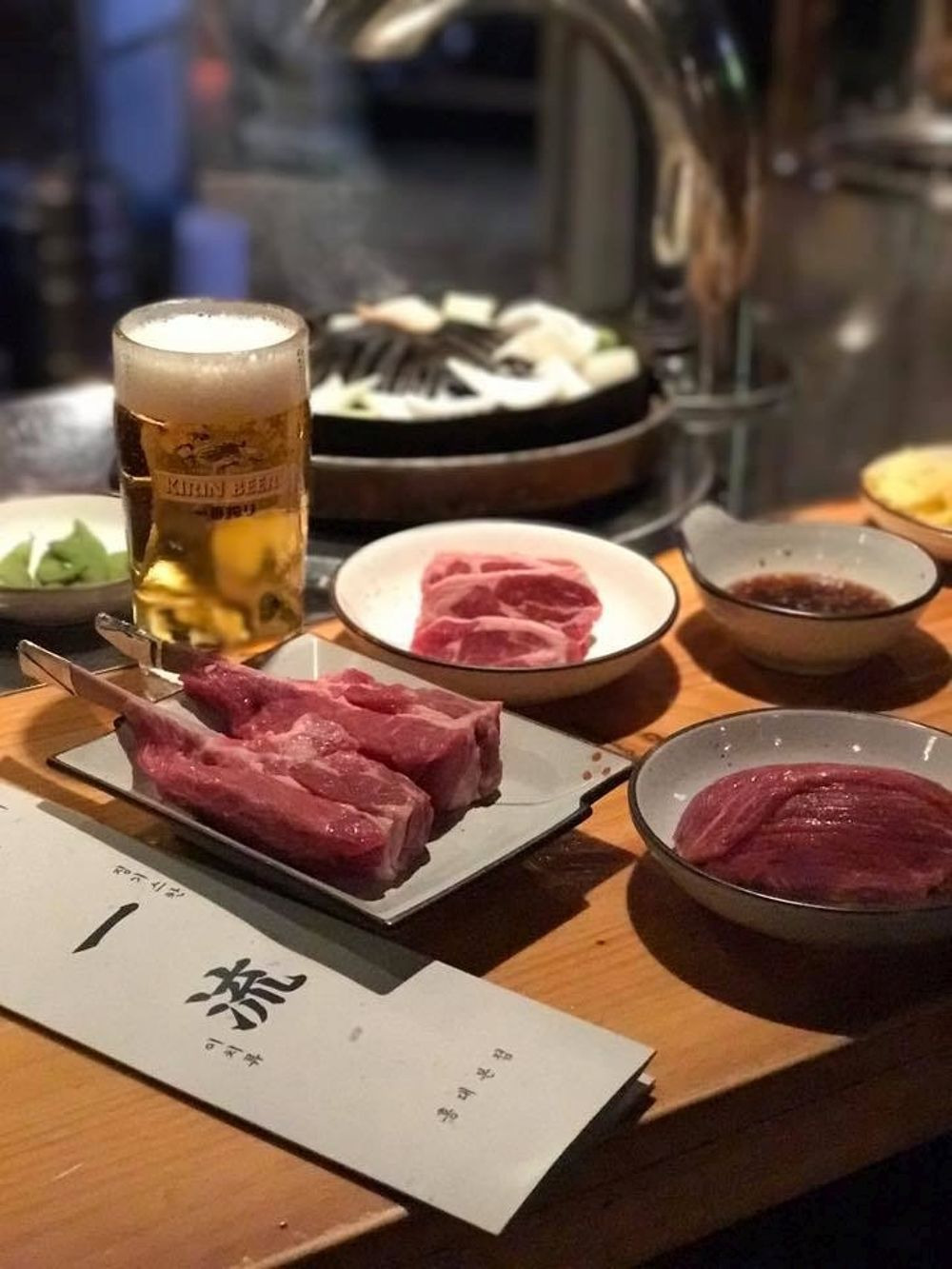 Ichiryu is one of the most popular places that introduced Sapporo-style grilled lamb in Korea. This regional Japanese specialty is notable for the special dome-shaped skillet on which the lamb is cooked on, drawing comparisons to the metal helmets worn by Mongolian warriors. It's best enjoyed with a cold draft of beer.

In addition to the traditional Korean barbecue menu, regionally inspired barbecue dishes like this offer a variety of experiences by expanding Seoul's gastronomic landscape.



What Our Inspectors Say...
Meaning "first class" in Japanese, Ichiryu offers an authentic taste of a Sapporo-style grilled lamb dish prepared on a convex metal skillet. The restaurant, the first of its kind in Korea, only handles young Australian lamb under a year old, and uses skillets imported from Sapporo. The efficient chefs behind the counter make sure the meat is grilled to perfection. Counter seating makes for a casual and interactive dining experience.

Geumdwaeji Sikdang
Bib Gourmand, MICHELIN Guide Seoul 2021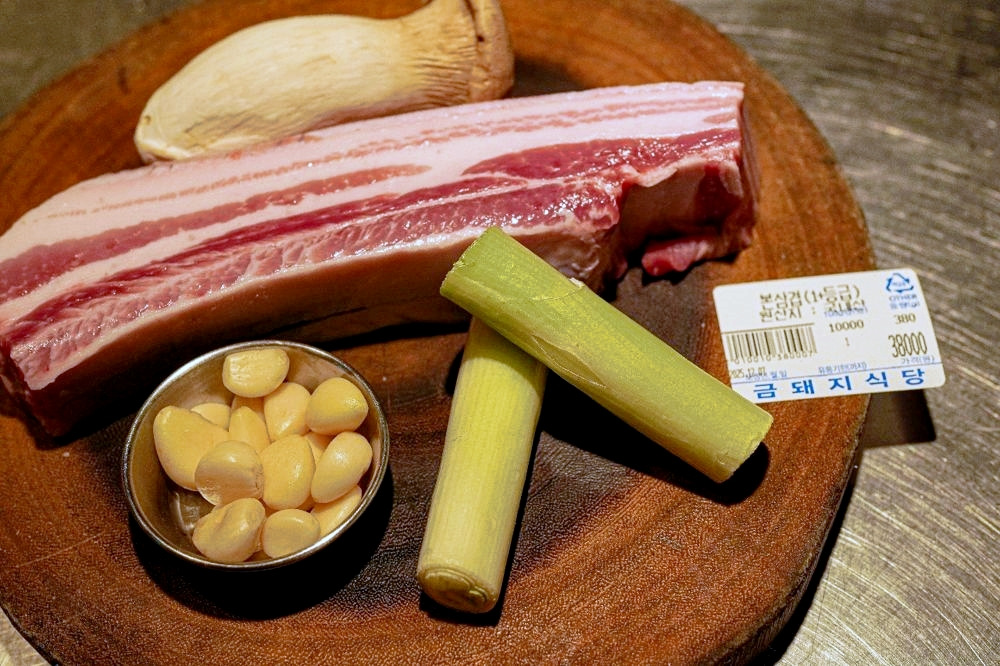 Is there a better menu that symbolizes Korean barbecue than samgyeopsal - pork belly? Geumdwaeji Sikdang quickly established itself as a soul food restaurant among gourmets, focusing on pork barbecue. Since opening, it's been drawing snaking queues outside of its doors every day and a dining room packed with hungry diners. The YBD pig breed, a cross between Yorkshire, Berkshire and Duroc pigs, is rich in flavor, chewy in texture and succulent.

What Our Inspectors Say...
Located along a main road in Sindang-dong, Geumdwaeji Sikdang can be easily spotted by its gold-on-white-tile signage and the queue outside the door long after peak dining hours. The establishment serves up fine cuts of YBD pig, a cross breed between Yorkshire, Berkshire and Duroc. The texture of the pork is firm and meaty, with a good balance of flavorful fat that renders the meat supremely juicy. Items are cooked on a cast-iron grill over coal briquettes that help keep the temperature constant. The restaurant does not accept reservations.

This Article is written in Korean and English by Julia Lee and sub-edited by June Lee in English.