At this year's MICHELIN Guide Ceremony for Great Britain & Ireland, Special Awards were presented for Young Chef, Welcome & Service, Sommelier and Chef Mentor. Alongside these honours, the inspectors decided to recognise the great art of cocktail making for the first time. There is no relationship quite like that between bartender and customer, not least when a top-notch cocktail is being mixed. The bar team at Park Chinois, led by Makis Kazakis, are shining examples of how a quality cocktail can elevate a restaurant experience, and have been awarded the inaugural Michelin Exceptional Cocktails Award.

No glamorous night out is complete without a cocktail to match, not least at the famously opulent Park Chinois. The likes of Duck de Chine roasted to order make eating out here a decadent experience, and the drinks provide similar indulgence. Not content with having one gloriously decorated bar, Park Chinois has a duo of drinking spots, both inspired by 1930s Shanghai.

The velvet-lined Salon Bar comes with live music, as does the grand, gold-decked Wave Bar. The latter also has the added bonus of sitting within Club Chinois, where cabaret and acrobatics contribute to the evening's enjoyment. Whichever bar you're in, the professional and personable team at Park Chinois will be waiting for you behind the counter armed with an array of drinks.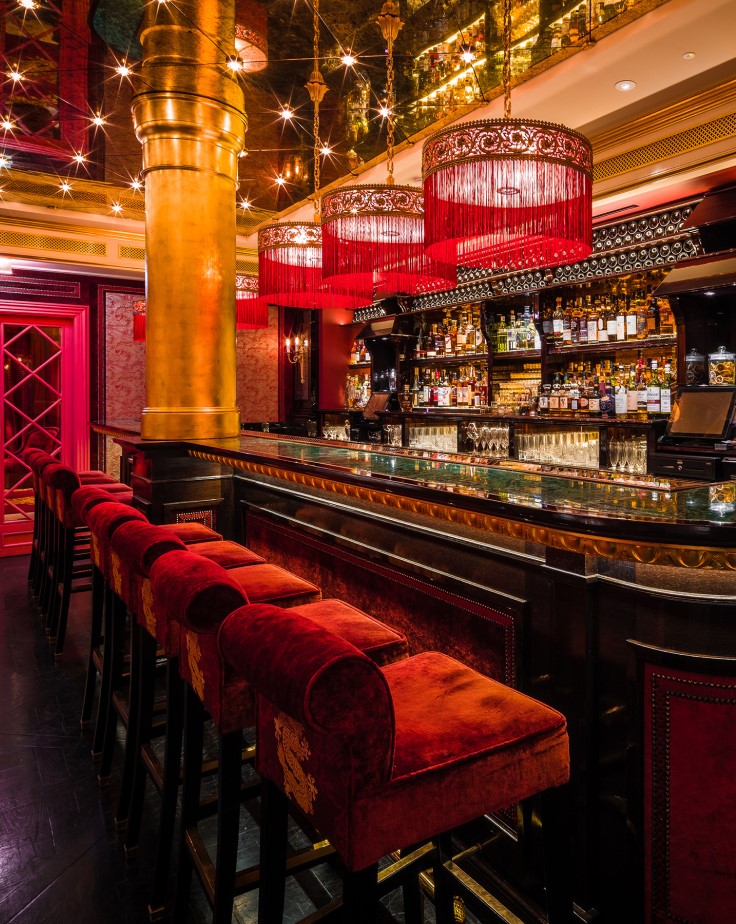 This luxurious Mayfair spot certainly has one of the best cocktail lists around, which includes intriguing takes on the classics, such as a Macallan Highball with a fruity twist or the house version of a Negroni. The Umami Old Fashioned, meanwhile, brings a more savoury approach by using black truffle infused bourbon as its base.

Makis and his team have also come up with some original creations of their own, like the Carlton cocktail which combines rye whiskey and zesty yuzu with chestnut liqueur and coconut water. Together with the classics and a non-alcoholic selection, they make up a strong cocktail list befitting of the old-fashioned glamour of this restaurant.
Dining out is about having a special experience from top to bottom and, as Makis pointed out when receiving his award, cocktails are no different. Excellent cocktail service is about creating a visit the customer will never forget. At Park Chinois the drinks are more than a match for the elegant surroundings, making their team worthy winners of this year's Exceptional Cocktails Award.

This post is brought to you in partnership with The Craft Irish Whiskey Co.