MICHELIN Guide United Kingdom
Lympstone Manor
Courtlands Lane, Lympstone, EX8 3NZ, United Kingdom
95 - 195 GBP • Modern Cuisine
MICHELIN Guide United Kingdom
Lympstone Manor
Courtlands Lane, Lympstone, EX8 3NZ, United Kingdom
95 - 195 GBP • Modern Cuisine
MICHELIN Guide's Point Of View
This tastefully restored Georgian country house sits in peaceful grounds which stretch down to the Exe Estuary, and its pretty veranda is the perfect spot for a drink looking out over their vineyard and towards Lyme Bay.
It's a luxurious place, owned by local chef Michael Caines, and the service is smooth, warm and friendly. The airy Berry Head room offers views over the headland and is a great place for lunch, while the Powderham room is perfect for the evening with its intimate booths.
Cooking is sophisticated, well-balanced and boldly flavoured – and while the dishes have classical undertones, presentation remains modern and elaborate. The 8 course 'Signature' tasting menu demonstrates the team's abilities and there's an 'Estuary' option available for pescatarians.
Bedrooms are beautifully furnished; go for one with a fire pit and a hot tub on the terrace.
Show More
Show Less
m One MICHELIN Star: High quality cooking, worth a stop!
Related Reads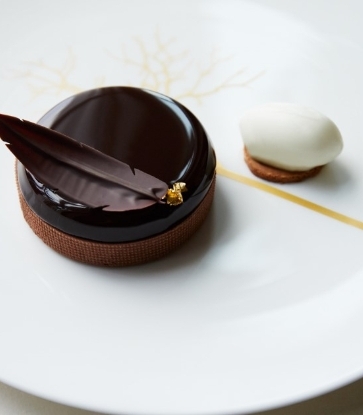 Restaurants in the UK and Ireland where you can really treat your mum this Mother's Day – or any other day of the year!
From landmark-dotted skylines to gorgeous natural-beauty vistas