The world's most sought-after classic motorboats, roads that twist and turn through beautiful countryside, and the sculpted bodywork of extraordinary collections of vintage cars all combine to make the Franciacorta region an ideal destination for high-end tourism. The area's wine production and fine cuisine add extra appeal to the many routes that wend their way from gentle lakeside landscapes to spectacular winding ascents, attracting large numbers of motorbike riders, as well as contemporary and classic car enthusiasts, all of whom are in search of unique motoring experiences.

Driving through Franciacorta's historical and natural landscapes
Franciacorta's twisting, panoramic roads offer interesting historical, cultural and scenic contrasts, with one of the most spectacular routes being the SP48 that links the village of Iseo to Gardone Val Trompia. The ascent is comparable to an Alpine pass, taking you up to an altitude of 700m, from where you can admire the glacial waters of the lake and the farmland below, as well as the silhouettes of old stone villages such as Lovere and Riva di Solto. Perhaps take a break from driving with an enjoyable boat trip from Sulzano to Monte Isola, home to the region's renowned dried sardines (a Slow Food Presidium) and just a stone's throw from the yards of a major Italian motorboat and yacht manufacturer that makes for a fascinating visit


The Riva company's boatyard – a focus on style, innovation and elegance
Founded in 1842 by shipwright Pietro Riva, Cantieri Riva in Sarnico has played an important role in boating history thanks to its timeless design of wooden motorboats such as the Aquarama and Rivarama models. From its earliest successes in yacht racing in the 1930s to its status as an iconic brand during the Fellini "Dolce Vita" period and the more recent introduction of its exclusive, contemporary models, the Riva brand has always symbolised elegance, beauty, ingenuity and cutting-edge design. Its current range, including models such as Open, Coupè and Flybridge, continues to perpetuate this image. If you visit the company's historic headquarters in Sarnico (designed by Carlo Riva and now a protected building under the auspices of the Sovrintendenza ai Beni Ambientali organisation), you can admire the sinuous silhouettes of vintage boats with their chrome instrumentation and soft pastel upholstery.


Aquarama Alto - Credit Cantieri Mattei
https://guide.michelin.com/enVintage car rallies and Michelin restaurants
Over the course of the year, Franciacorta's quiet provincial roads host numerous classic car rallies and exciting regularity races reserved for vintage models dating back to the last century. Events organised by ASI and other motoring organisations are often complemented by gastronomic stops at various restaurants recommended by the Michelin Guide. According to our inspectors, not-to-be-missed restaurants in Franciacorta include Il Colmetto (Green Star), the Michelin-starred Due Colombe, Radici, and LeoneFelice Vista Lago, the latter housed in the charming L'Albereta hotel.


L'Albereta di Erbusco - Credit Albereta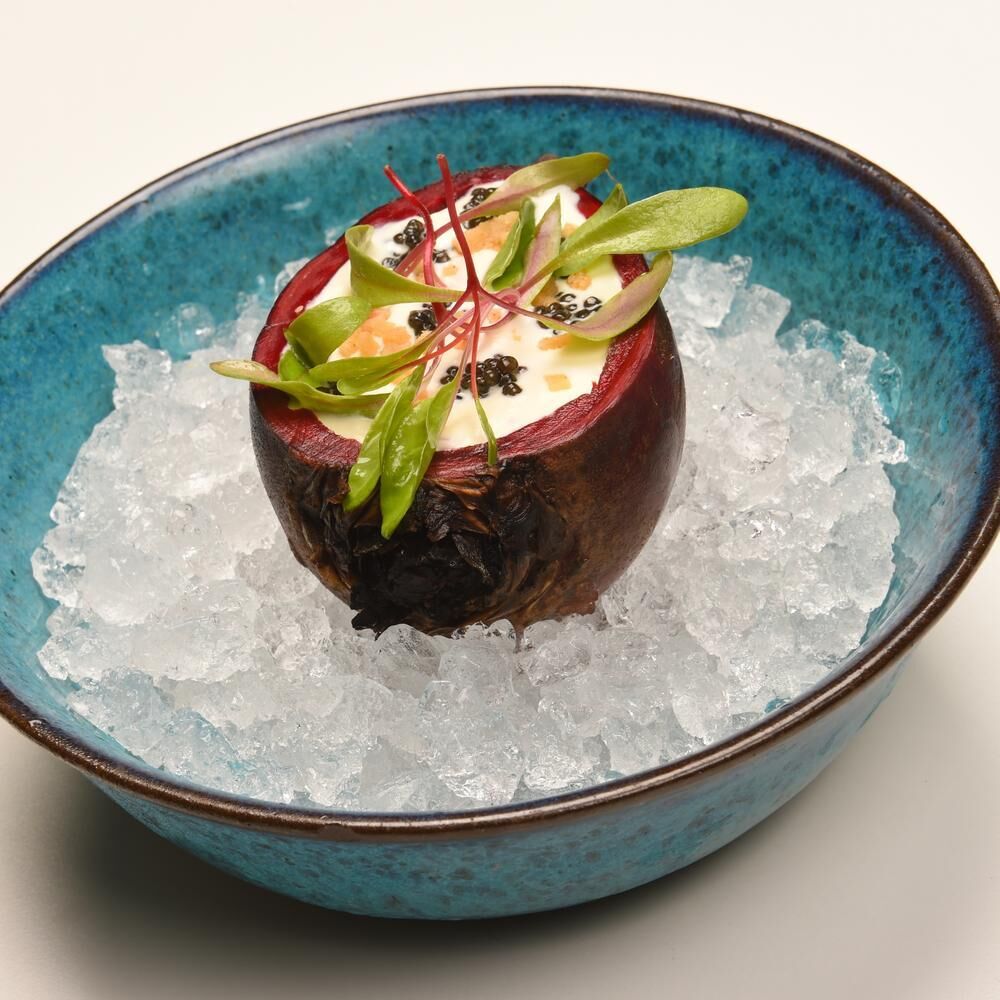 LeoneFelice Vista Lago - Sbardolini
Classic style on four wheels
The lure of vintage cars is not, however, restricted to driving events alone. Since 1975, the Luzzago dealership at 65, Via della Mandolossa on the outskirts of Brescia has built its reputation on the restoration and sale of classic cars. Its exhibition space houses cars dating from the early 20C alongside more modern vehicles, all arranged according to style, make and nationality. The collection is worthy of a museum, boasting over four hundred cars, including vintage Ferraris and highly-sought-after models such as the Mercedes SL 190, Jaguar E-Type, Lancia Flaminia Sport Zagato, Fiat Dino Cabrio, 1936 Triumph Vitesse Gloria Southern Cross, 1963 Jaguar Mark X 3.8, Rolls Royce Silver Cloud, 1972 Maserati Merak 3000 and many others.


Classiche british - Credit Luzzago
Driving a Michelin Pilot Sport on the Franciacorta racetrack
If you're keen to experience track-driving first hand, head to the Porsche Experience Center Franciacorta, where the many activities on offer include the chance to drive a 911 GT3 fitted with high-performance Michelin Pilot Sport Cup 2 tyres. Inside the centre, visitors can try their hand at various low-friction activities at the wheel of other cars from Porsche's Zuffenhausen factory, or perhaps test-drive its latest electric models. The complex is also home to simulators, educational spaces, and an exhibition of historic and latest-generation race and road cars, as well as a restaurant overlooking the track.


Michelin Pilot Sport 5 - Credit Michelin
Illustration image: Luzzago's collection - Credit Luzzago


This post is brought to you in partnership with Franciacorta