San Mateo native Steve Ugur has worked in the restaurant biz for as long as he can remember, honing his skills as a general manager at local Porterhouse while in college, and later diving into butchery while staging at Harris' Steakhouse in San Francisco and then with award-winning butcher Pierre Sajous in France. In 2015, he was given the reins to run his father's restaurant, Spiedo, where chef Andrea Giuliani—from Italy's Veneto region—ran the kitchen.

Wanting to update the space, Ugur and Giuliani renovated and reopened as Pausa, a contemporary Italian restaurant befitted with a wood-fire pizza oven and intense charcuterie program, earlier this year.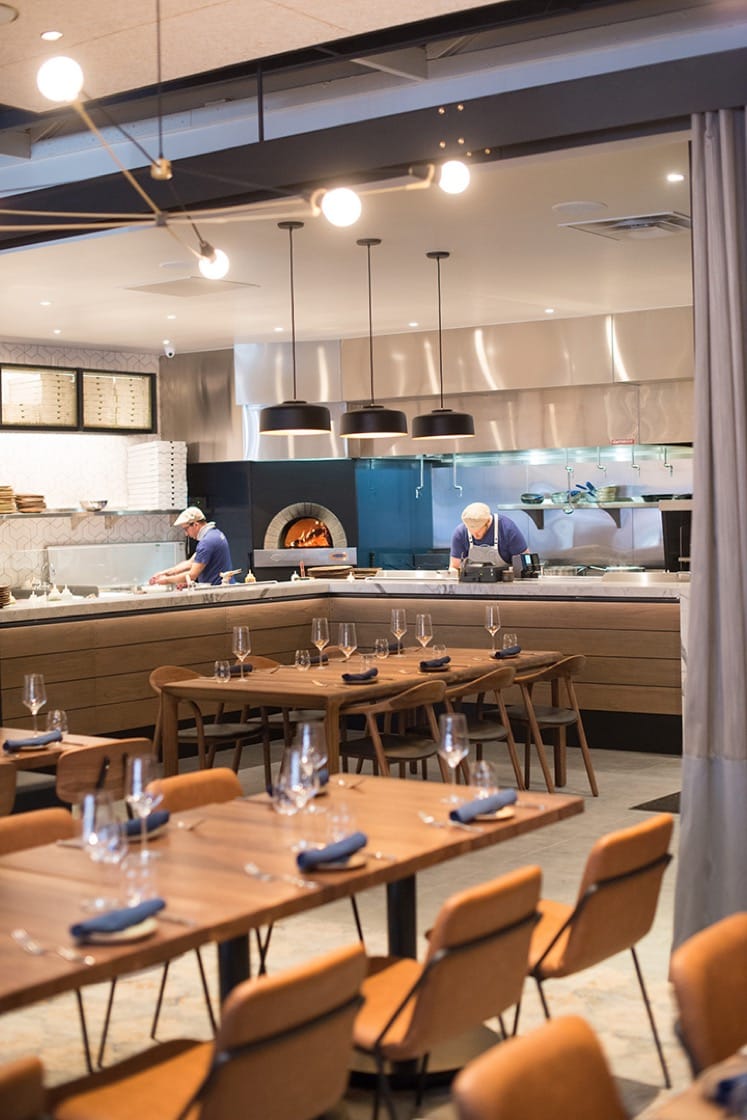 At Pausa—a Bib Gourmand newbie—everything is done in-house; pizza dough is made with a blend of Type 1, Type 2 and whole grain flours that have been exclusively packaged and imported from Italy. (And Pausa is currently the only restaurant in the country with access to this flour.) After a two-hour, two-step proofing process, the end result is a highly-digestible pizza crust. "From the flour to the slow proofing methods of the dough to the wood used in the oven, we are all very proud of our pizza here at Pausa," says Ugur. The pies are all Neopolitan-style and are topped with ingredients like heirloom tomatoes from Campania, housemade mozzarella and Calabrian chile peppers.

Ugur exercises his butchering experience at Pausa, one of three restaurants to be state-certified to make charcuterie in-house. Chef de cuisine and butcher Dan Mussulman—who also worked at Trou Normand in San Francisco (also state-certified)—showcases 13 to 14 items on rotation, with only Prosciutto di Parma and Prosciutto di San Daniele coming from Italy. Current salumi up for grabs include salame Ungherese with sweet and hot paprika, garlic and red wine, and salame del doge with squid ink, lemon zest and garlic. A Mangalitsa prosciutto is on deck for this December.

Pastas are, yes, made in-house as well; red beet panzerotti is filled with smoked burrata, tossed with cherry tomato confit and topped with créme fraîche, while stinging nettle mezzi rigatoni pairs with braised pork sausage ragú.

All of this can be seen via the dough room located at the rear of the dining room, allowing diners to sit back, relax, and pausa—or, pause—and enjoy the moment.