In case you need a refresh, the Bib Gourmand distinction is awarded to restaurants that offer multi-course meals at reasonable prices. And while all are unique and the "price" varies from country to country, the standard for quality remains the same.
That's why every Friday, we're highlighting our Bib of the Week; where to go, what dish to order, the best time to stop by, and everything in between. So whether it's dynamic, tasty, and shareable Portuguese bites in San Jose, or the Southeast Asian flavors served in a flowercore space in Santa Monica, our selection of Bib Gourmand spots will leave both you and your wallet satisfied.
---
There's Korean barbecue, and then there's Bib Gourmand Antoya. Tucked in midtown Manhattan, this three level hot spot keeps the energy lively with K-Pop, while tables benefit from hit after hit of barbecue classics like the signature Antoya galbi, fluffy egg soufflés, and crunchy mung bean pancakes. And with its initial ties to one of Seoul's long-established Samwon Garden, it's no surprise that Antoya stands apart from the endless crowds of Korean barbecue in New York City.

But don't take our word for it, check out what our Inspectors had to say here, and below, learn from the team on what you need to know before you go.

Photo: Courtesy of Antoya
How did you conceive of a menu that is delicious, yet good value?
Firstly, we prioritize selecting the finest quality ingredients to provide our customers with the best taste possible. Additionally, we focus on efficient operations and purchasing strategies to reduce costs, which allows us to maintain reasonable prices on our menu items. Furthermore, we take into consideration the diverse preferences and budgets of our customers by offering a variety of options. This way, we strive to ensure that all customers can enjoy a satisfying meal at our restaurant. Lastly, we actively listen to our customers' feedback and continuously work on improving and evolving our menu. The support and encouragement from our customers serve as great motivation for us to consistently provide delicious dishes at reasonable prices. In this manner, we aim to satisfy both taste and price, while always delivering the best possible service to our valued customers.
What is the dish to order at Antoya?
While all our dishes are delightful, there are a few recommended ones that stand out. The HanSang Set served during lunchtime is a popular choice. It includes six side dishes, fish, stew, and a main dish that can be customized according to individual preferences, allowing you to enjoy various side dishes alongside your main course, making it a unique advantage. Another would have to be our highly recommended dish, the Antoya Marinated Galbi. The secret lies in our meticulous aging process, superior meat quality, the finest marinade, and the diamond-cutting technique we use. Though it requires considerable effort, when you indulge in it, you'll savor the unparalleled texture and taste that it boasts.
What price range can customers expect at Antoya?
$15 to $50. At Antoya, our menu offers a diverse range of prices to cater to different preferences and budgets. Prices vary depending on the selection of dishes and the portion sizes. Whether you're looking for a budget-friendly meal or a more indulgent dining experience, we have options that will suit your needs. We take pride in providing a delicious and satisfying dining experience at various price points to ensure that all our valued customers can enjoy their time at Antoya.
When is the best time to stop by?
The best time to stop by Antoya would be during our regular operating hours, which are Monday to Sunday 11:30AM to 12AM. Whether you're planning to drop by for lunch, dinner, or any other time in between, we'll be delighted to serve you and ensure you have a wonderful dining experience.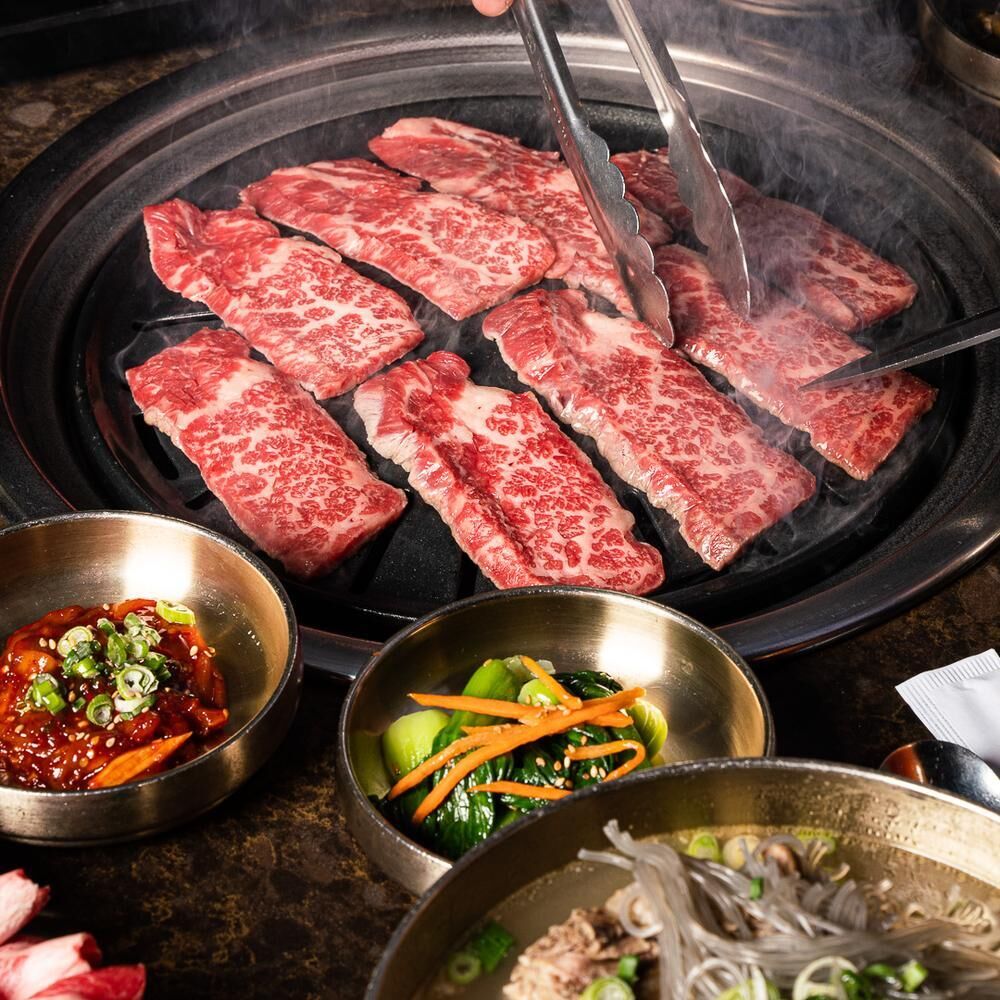 John Sanchez/Antoya
What was the idea behind Antoya?
The idea behind Antoya was to strive for the best in all aspects, including quality and service. In terms of food, the restaurant aims to differentiate itself from others that solely focus on traditional dishes by boldly selecting ingredients to preserve the essential flavors and aromas of the homeland. Additionally, the restaurant seeks to incorporate tastes from different countries through collaboration, with the goal of becoming a beloved dining destination for customers.
What is your goal with Antoya?
The goal is to ensure customer satisfaction. We always prioritize this aspect and aim to provide delicious ingredients and high-quality meals at the most affordable prices possible. Our company finds great fulfillment in offering a comfortable space for many people to enjoy their meals for an extended period.
How would you describe your approach to food and cooking?
As a Korean BBQ restaurant, our approach to food and cooking is deeply rooted in tradition and authenticity. We take great pride in preserving the essence of Korean cuisine and presenting it in its most flavorful and traditional form. Our focus is on sourcing the finest quality ingredients and using time-honored cooking techniques to bring out the natural flavors of the food.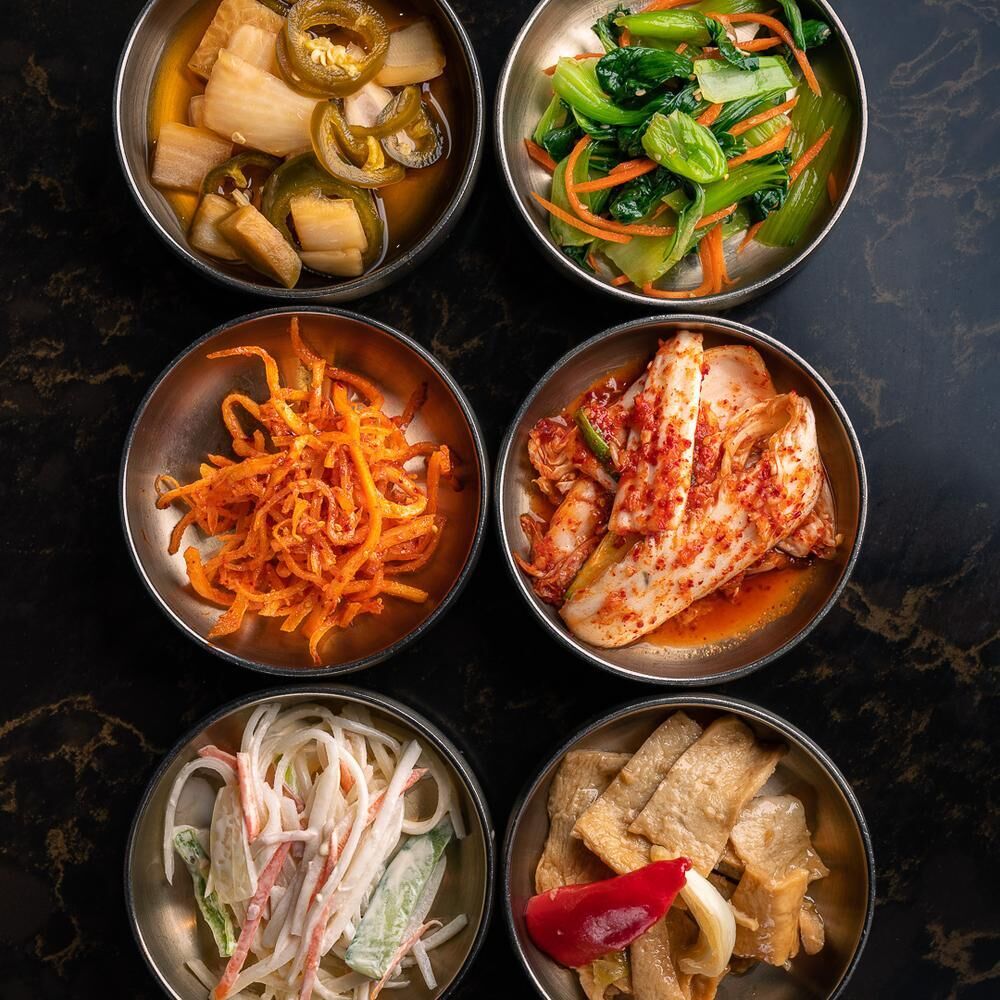 John Sanchez/Antoya
---
Hero image: John Sanchez/Antoya
---