To celebrate the 2023 MICHELIN Guide Tokyo, we're looking at the best places to stay in Japan's dynamic capital city—from serene luxury at Aman Tokyo to the 15-room, cool vibes TRUNK Hotel. Here's where to sleep in Tokyo.
Like many Tokyo hotels, the Park Hotel occupies part of a mixed-use skyscraper; in this case, ten uppermost floors of the Shiodome Media Tower, right in the heart of downtown. Architecturally, the Park Hotel is rather unique — the core of the building has been hollowed out, so that its 273 rooms all face outward. The result is a sun-drenched ten-story atrium, extending 120 feet straight up to the skyscraper's glass ceiling — far more refreshing than the enclosed lobby floor of some Tokyo tower hotels.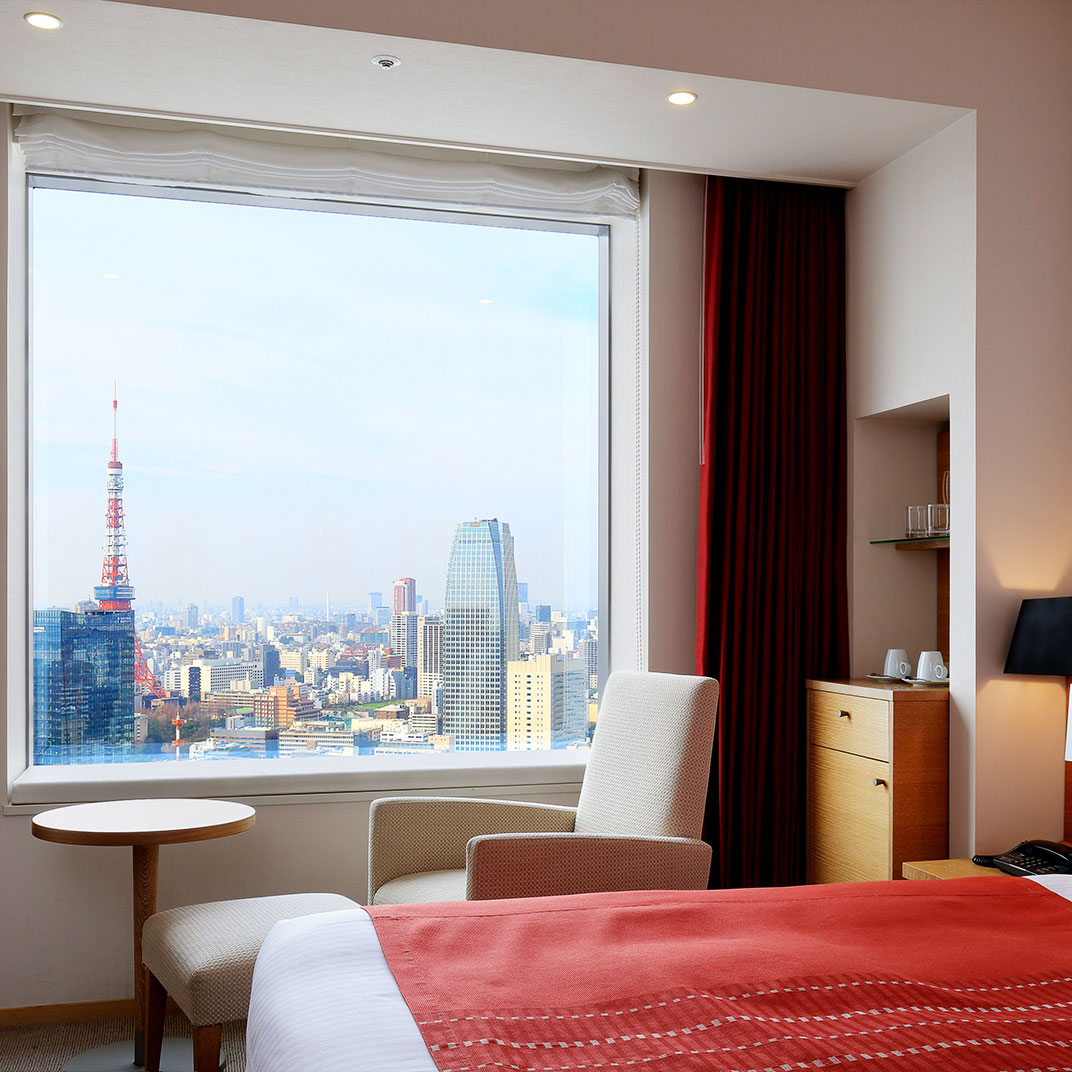 Park Hotel Tokyo
There might be no challenge that Aman resorts isn't up to — certainly not Tokyo, where they've created something that the rest of the world's luxury hoteliers will be chasing for a decade or more. It turns out the top of a Japanese skyscraper is tailor-made for the kind of quiet seclusion an Aman resort is tasked with providing.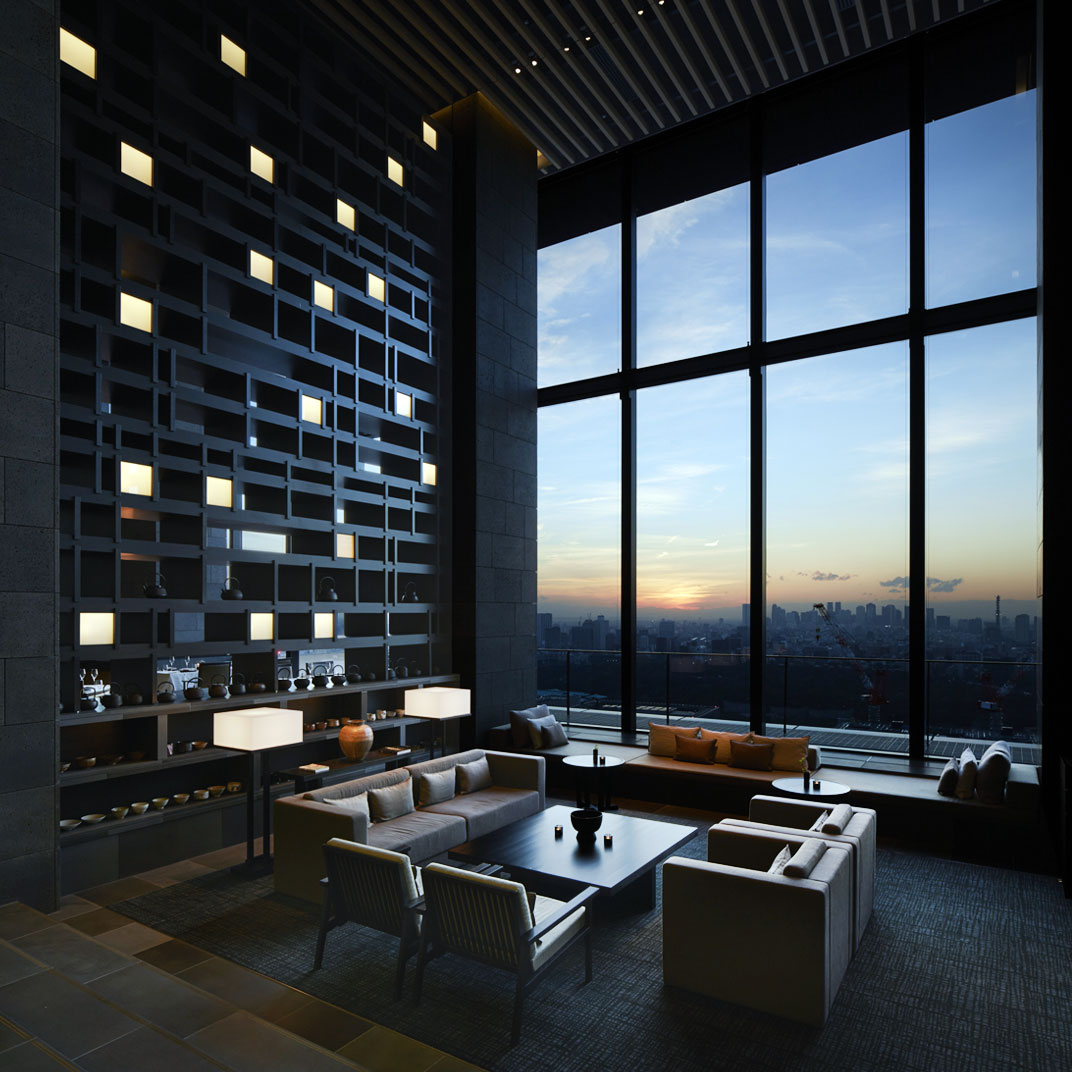 Aman Tokyo
It's a rare Tokyo hotel where you're in touch with nature, aside from a distant view of Mount Fuji — but the Capitol Hotel Tokyu is anything but typical. Here, surrounded by greenery on the edge of the Imperial Palace, guests can use the local flora as their calendar: camellias mean winter, cherry blossoms spring, and the red-orange-yellow leaves of the maple tree are a sure sign of fall.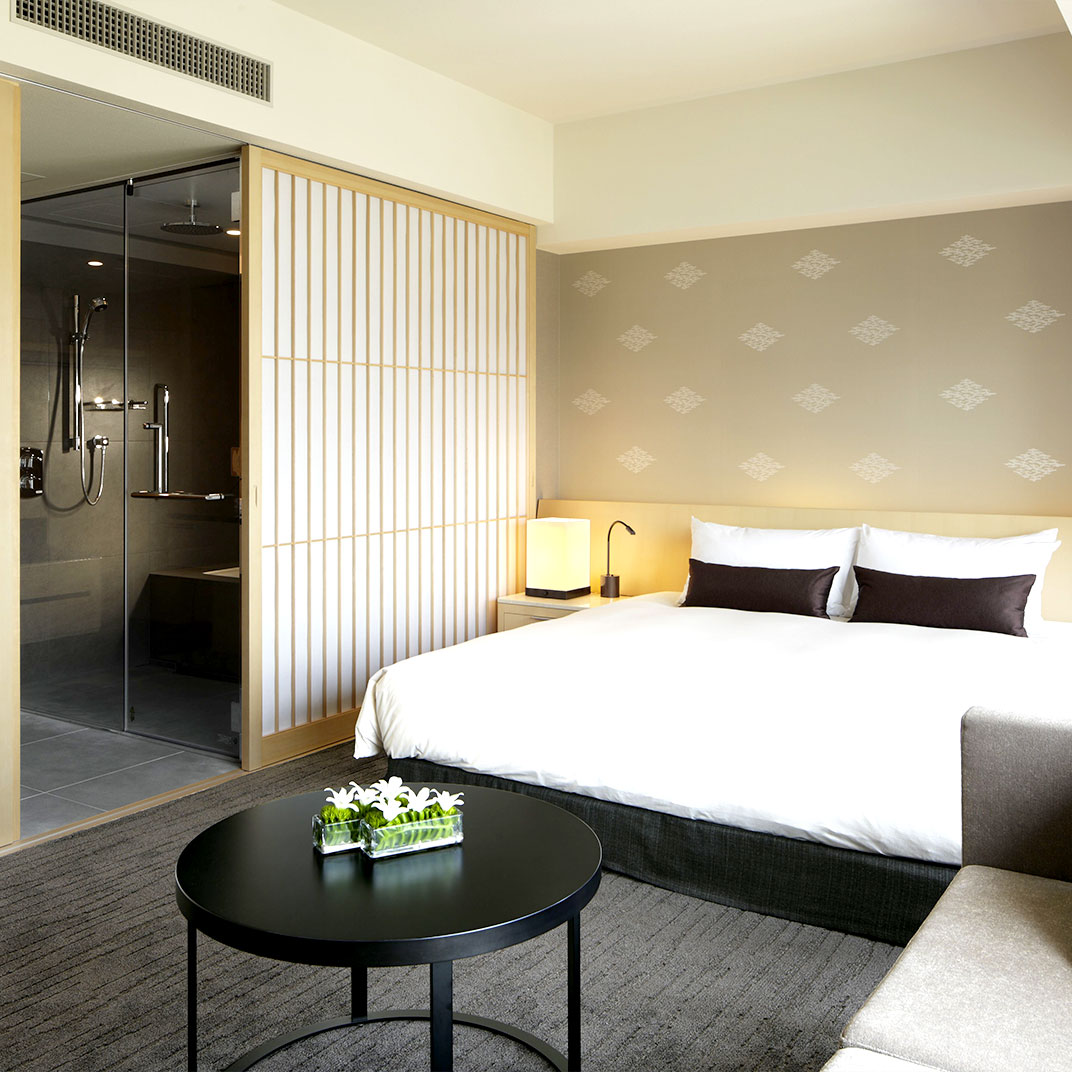 The Capitol Hotel Tokyo
Tokyo doesn't really have a single central downtown district, but if you're in the business of banking and finance, you'll find you're spending an awful lot of time in Marunouchi. Some of the world's most impressive high-end hotels are located here — and they're joined by Ascott Marunouchi Tokyo, whose serviced apartments give the luxury chains a run for their money.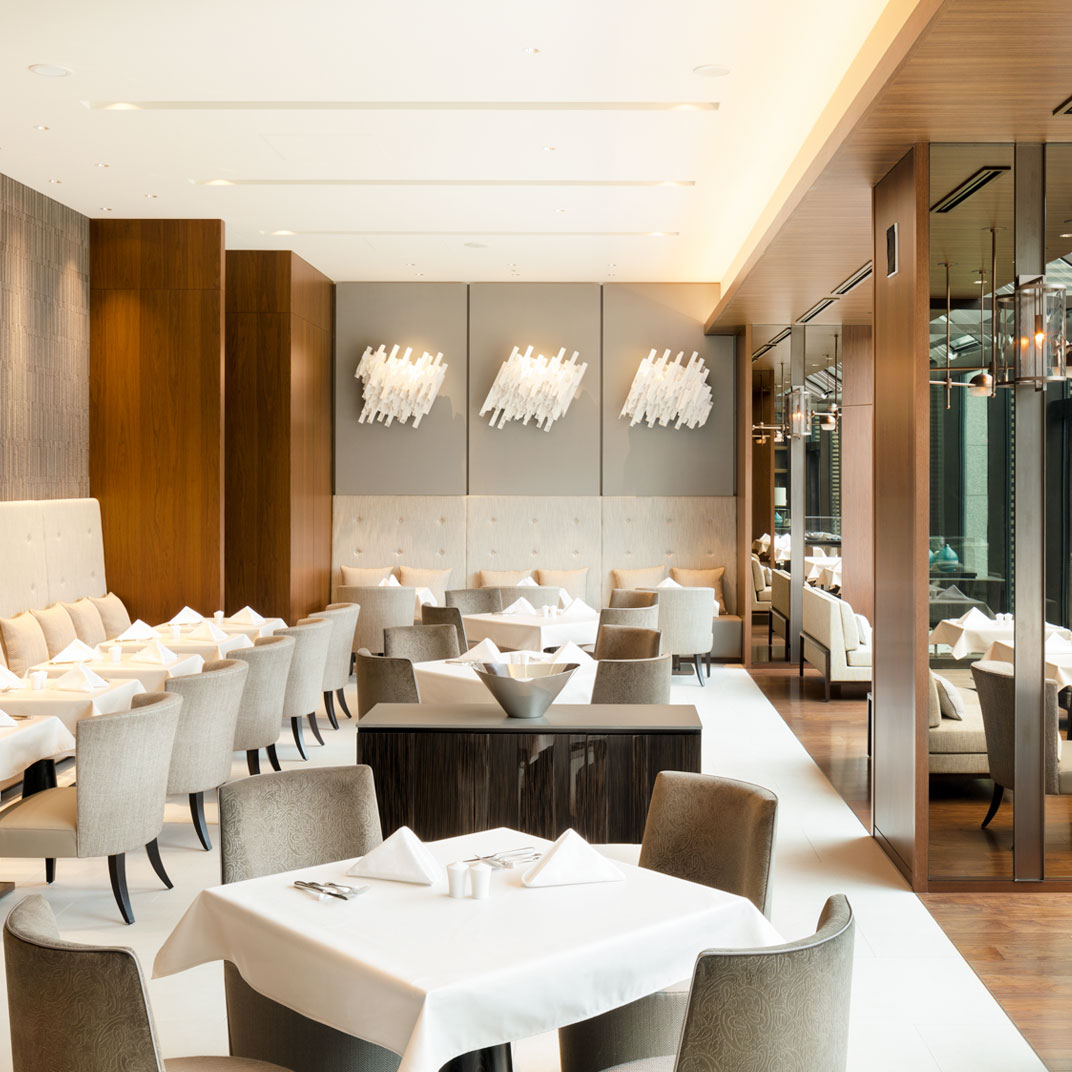 Ascott Marunouchi Tokyo
The youth-oriented, high-design, hyper-social boutique hotel certainly didn't originate in Japan, but again, it just might be in Tokyo that it finds its most perfect expression. TRUNK Hotel is the local version of something like an Ace Hotel or the
Wythe
in Williamsburg, Brooklyn, but it's no mere copy; what sets it apart is the sheer quality of its execution.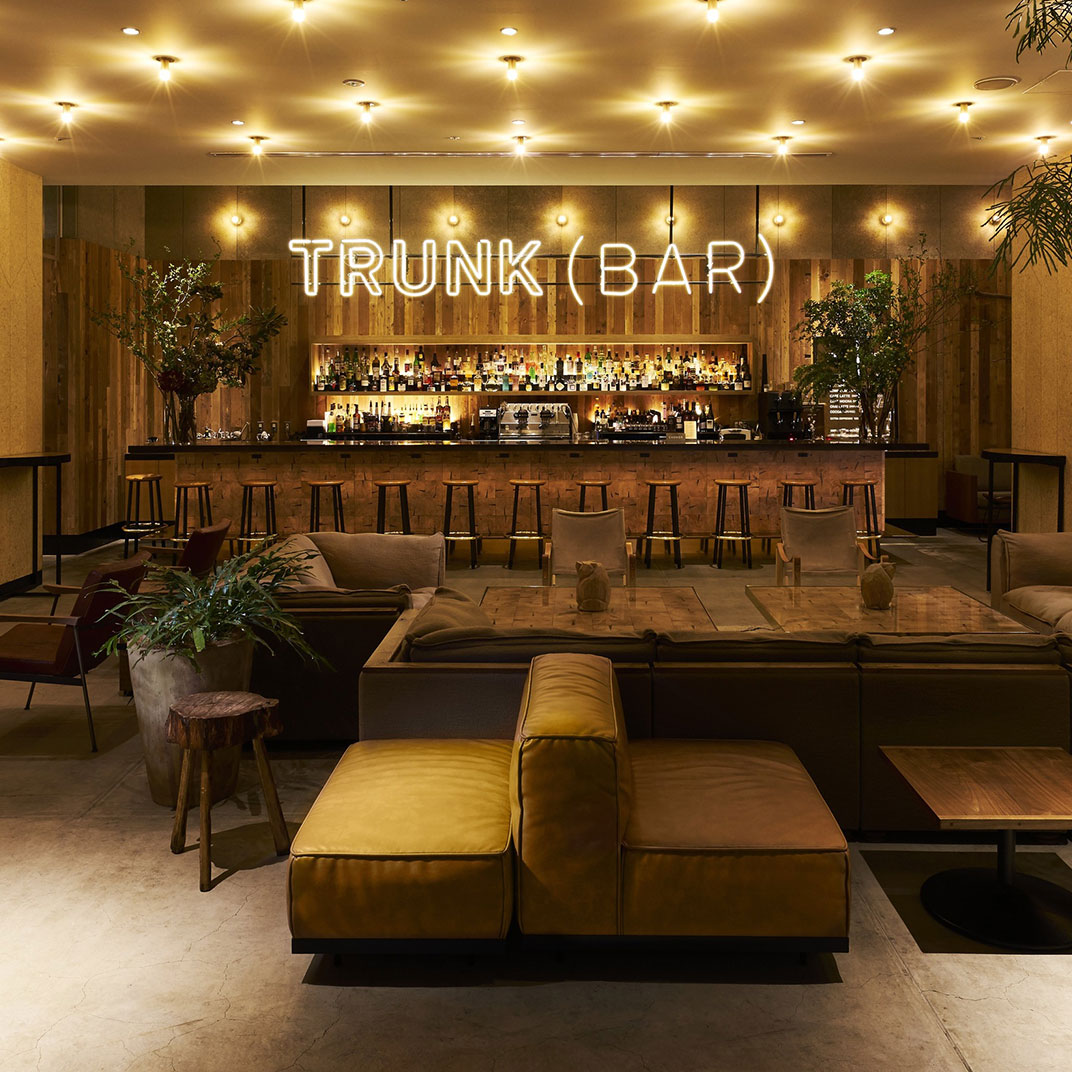 TRUNK HOTEL
This stylish boutique hotel wears its New York influence on its sleeve, even as it finds itself at the heart of one of the Japanese capital's hippest districts. The interiors respectfully weave together the two threads of classical Japanese design and edgy Manhattan boutique-chic, the comforts are impressive, and many rooms have views of Yoyogi Park or Shinjuku Central Park.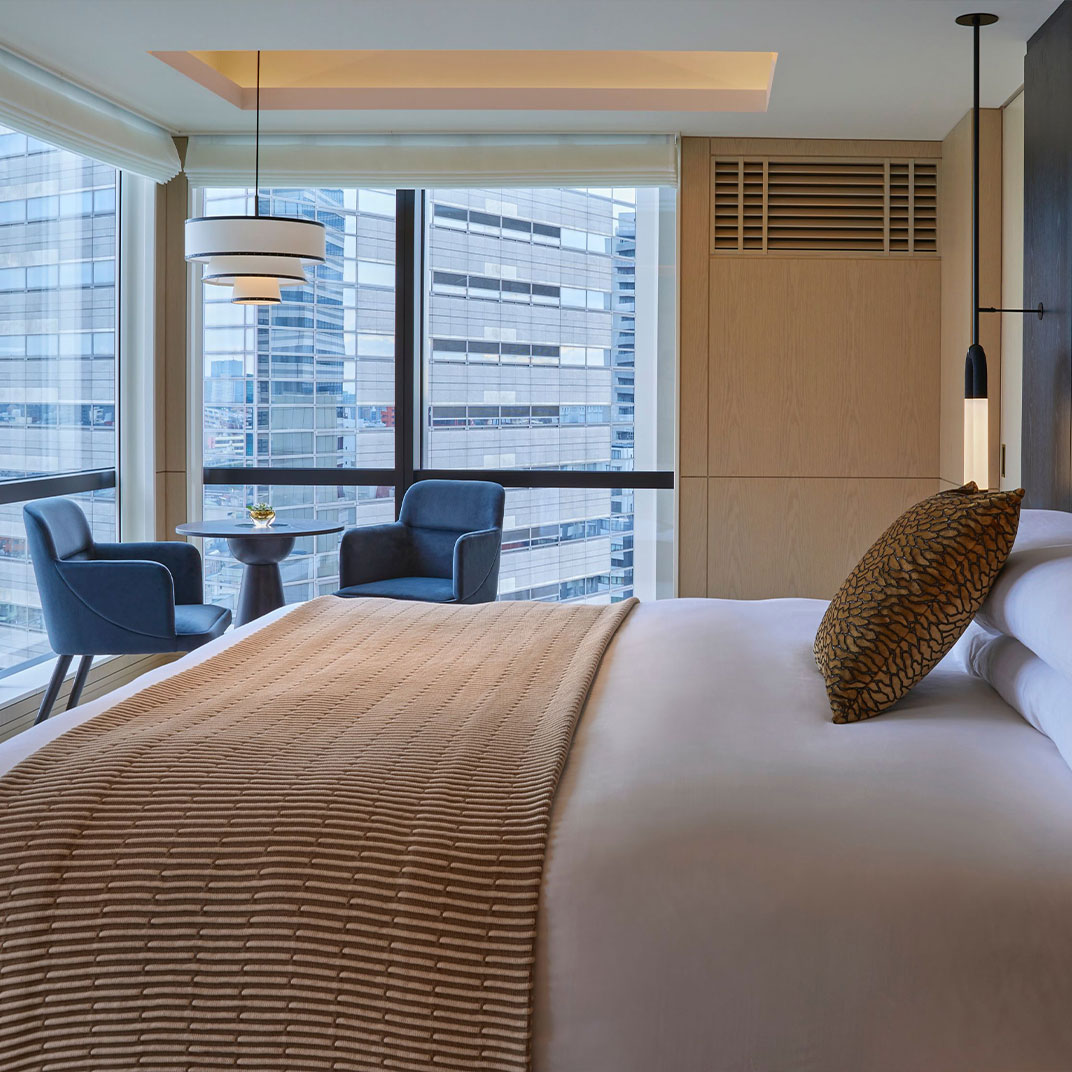 Kimpton Shinjuku Tokyo
K5 takes a 1920s-vintage bank building in Nihonbashi Kabutochō — essentially Tokyo's Wall Street — and, with the help of the Stockholm-based architecture firm Claesson Koivisto Rune, transforms it into a living tribute to contemporary Swedish design, and in the process illuminates some of the affinities between Swedish and Japanese aesthetics.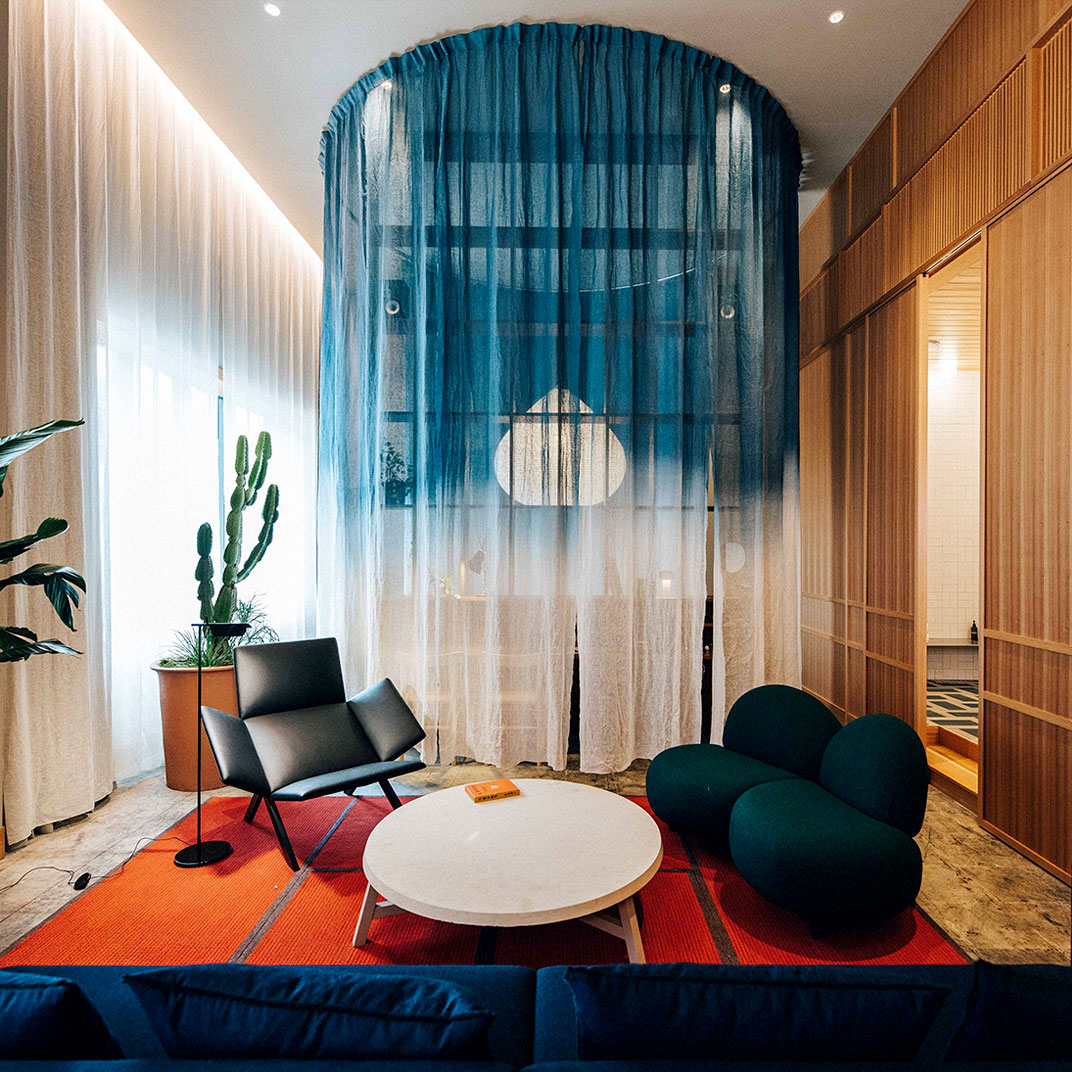 K5
A hotel that takes up the top half of the Cerulean Tower building, from the 19th floor on up to the 40th. In many cities, the view from a 37th-floor hotel room might be less than picturesque, looking perhaps directly into an office building across the street. Tokyo, though, is a city of medium height. Thus the view from Cerulean Tower is unobstructed, and spectacular — on a good day you can see Mount Fuji.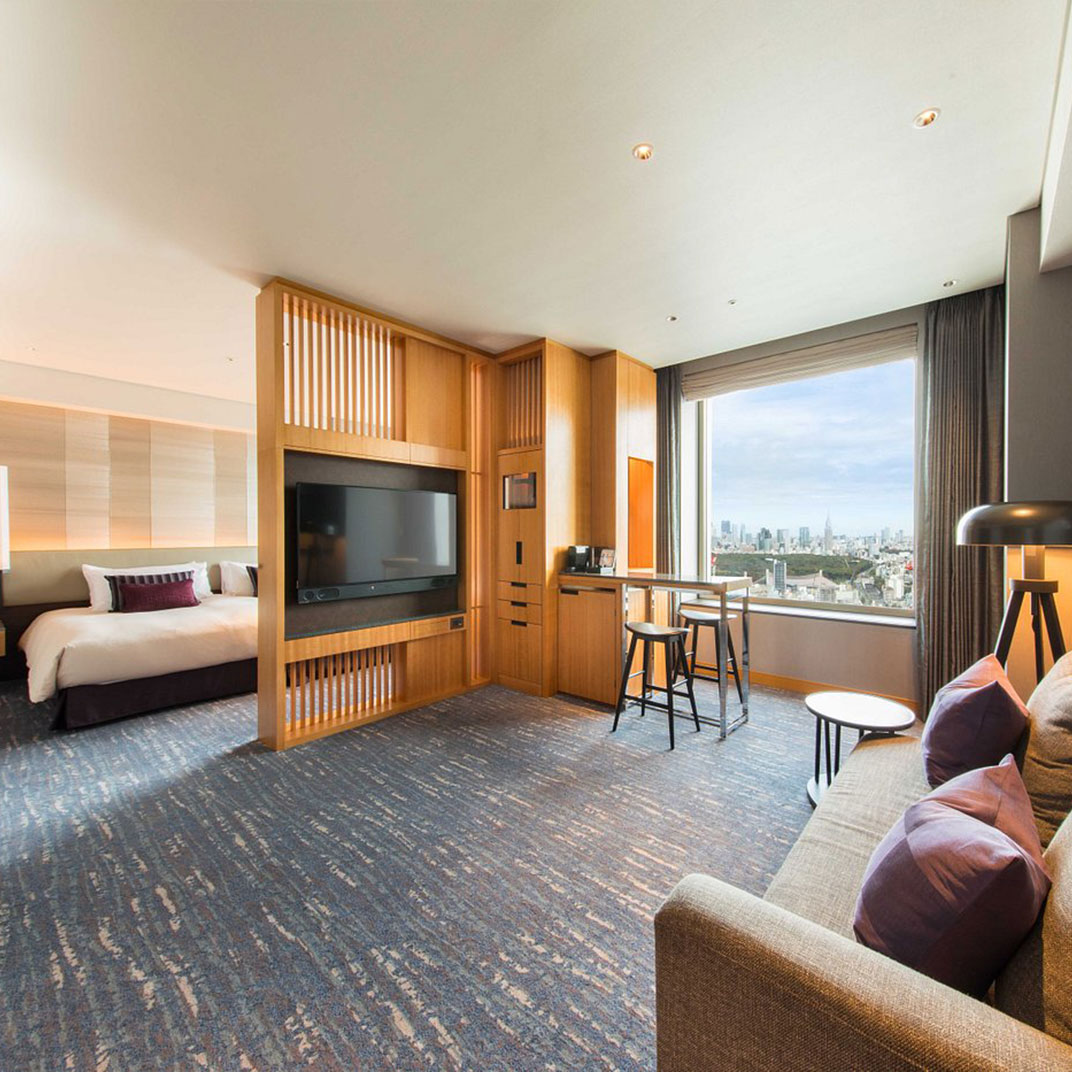 Cerulean Tower Tokyu Hotel
Tokyo's luxury hotels are already in a class of their own, but Ian Schrager's Edition brand is a welcome addition all the same. It's a natural next step, and not just a business decision: Schrager's hotels and nightclubs have long borne a seldom-noticed Japanese influence. More upscale than his original Schrager-branded boutique hotels, and more stylish than its staid luxury-hotel competition, the Tokyo Edition, Toranomon occupies a place all its own in the Japanese capital's hotel scene.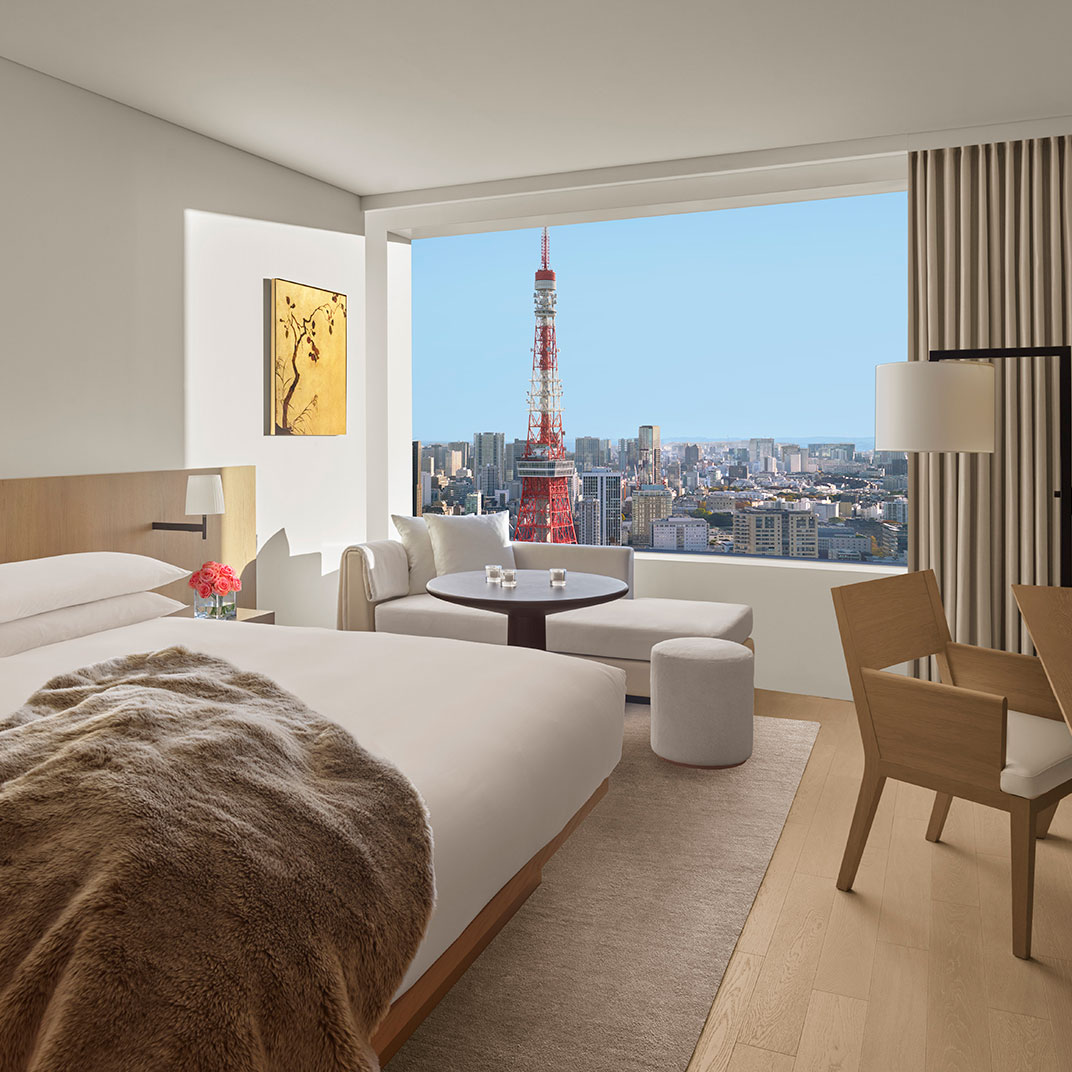 The Tokyo Edition Toranomon
A hotel like the Moxy Tokyo Kinshicho is particularly welcome in Tokyo, a city that, for all its strengths — its top-end luxury hotels are still the envy of the world — is still rather light on hip, youthful, high-design, youth-oriented, relatively budget-friendly lodgings.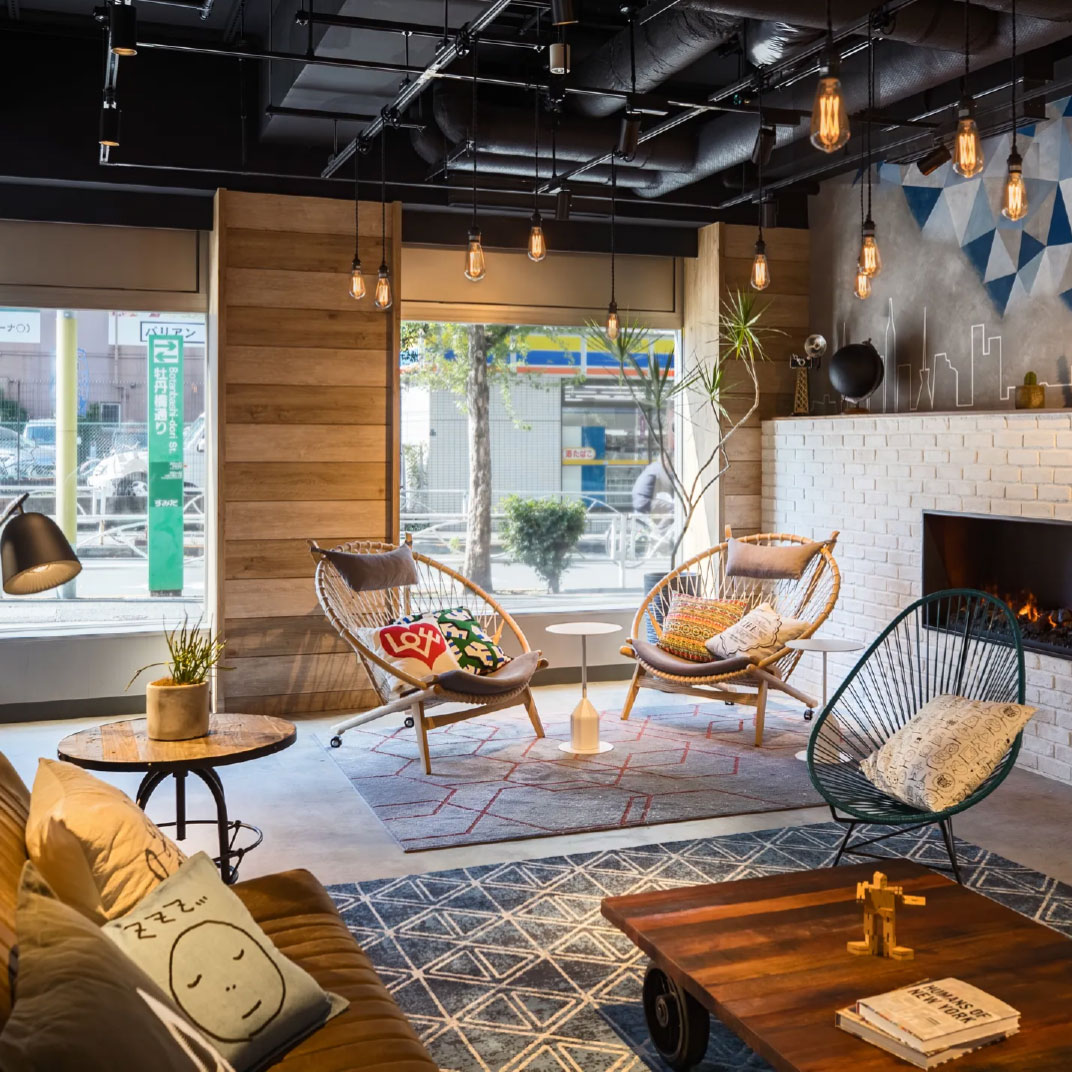 Moxy Tokyo Kinshicho
Hero image: The Tokyo Edition Toranomon, Tokyo Japan