This little gem of a restaurant was one of twenty awarded a Michelin Plate in the first ever MICHELIN Guide Malta, meaning it offers "good cooking which has been carefully prepared".
Family-owned Tmun is one of only two restaurants on the island of Gozo chosen for inclusion in the guide. It sits on Mġarr Harbour, close to the ferry terminal which takes tourists between the islands of Malta and Gozo – and also to Comina, the smaller island in between.
As well as being the site of Gozo's harbour, Mġarr is also the largest fishing village on the island, so it is only natural that Tmun (meaning "rudder") should serve up the freshest fish and shellfish, landed right on its doorstep.
Owner Leli will proudly show you the day's catch and make recommendations. You can pick out which piece of fresh fish or shellfish you would like, and it will then be cooked by Leli's talented son, Paul, who, having nurtured a love of food from a young age, travelled abroad to gain experience in various kitchens, before ultimately deciding to return home and join his parents in the family business.

Classic dishes take the lead on the extensive menu, so expect choices like spaghetti alle vongole, fish crudo, or the ever-popular bouillabaisse to share. Fish is the speciality – usually grilled, baked in salt or baked in foil with olive oil and herbs – but you might also find some local pork, lamb or chargrilled steaks on the menu, as well as wholesome puddings and homemade ice creams to complete your meal.
One of the dishes most enjoyed by our inspectors was a plate of sea urchin. You can order one on its own, or more if desired ; the owner recommended three and the portion size was perfect. The sea urchin was as fresh as could be and served on a slice of toast, with a hint of garlic, a few flakes of chilli and a creamy tomato sauce.
Another dish given the thumbs up was swordfish and red prawn crudo : the super-fresh swordfish melted in the mouth and came with a hot Szechuan edge. The sweet prawns were finely chopped and served with ginger, wasabi and some baked croutons.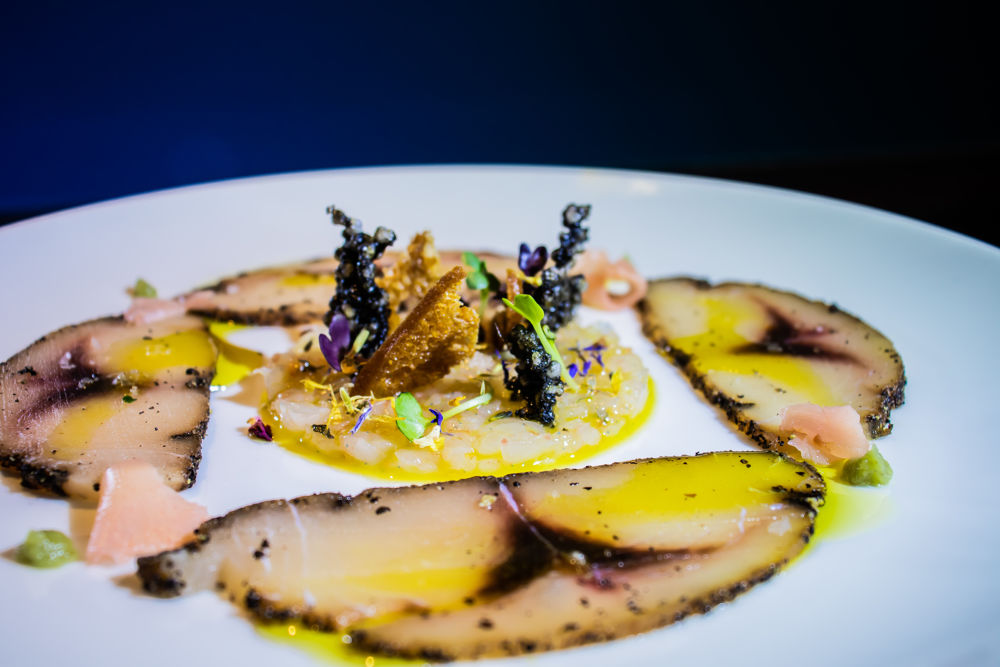 When it comes to dessert, there's one you must try : Jane's Cheesecake, which is named after Leli's wife and known as the restaurant's signature dessert. The Michelin Inspector who chose it reported that, with its classic, cookie crumb base and light, sweet topping, it certainly lives up to its reputation !
When eating at Tmun, the sun-drenched terrace, with its views of brightly coloured boats bobbing on the fishing harbour, is the best place to sit. Alternatively, head into the immaculately kept, traditionally decorated dining room, which also shares the view. There's a well-chosen list of local Maltese wines to choose from ; service is friendly and the atmosphere, lively. Tmun is not just a favourite of many of the island's tourists, but is popular with the locals too !

Click here to see all restaurants listed in the MICHELIN Guide Malta

Pictures : Hero Image, J. Caruana/Tmun ; Photos 1 & 2 : ODT Productions/Tmun.