Celebrated French chef Yannick Alléno may have built his career exploring the rich culinary heritage of France, but don't be surprised to find quintessentially Korean ingredients such as Dongchimi (white kimchi) and Dongchunghacho (cordyceps) on his menu.

At his Seoul restaurant STAY, situated in the 81st floor of the iconic luxury hotel, Signiel Seoul, Alléno and his team of chefs change their menu every season to reflect the best of French and Korean seasonality. They combine Korea's freshest local ingredients with modern French cooking techniques in a winning formula that has impressed MICHELIN inspectors over the years. Stay served its creative modern French cuisine to its first guests in April 2017 and shortly after, received a MICHELIN star in 2019 and 2020.

We speak to chef Alléno and STAY Seoul's head chefs Thierry Le Queau and Choi Hae Young, and pastry chef Maxim Maniez on their philosophy and their future goals following their second year of receiving the MICHELIN recognition.


Restaurant STAY at Signiel Seoul ⓒSTAY
Chef Alléno, how do you express your French identity through your restaurant, STAY, in Seoul?

Yannick Alléno: We can all agree that the current global environment is under threat. As chefs, we, too, have the responsibility to reduce our carbon footprint through environmentally friendly practices such as using eco-friendly products and using local ingredients. This is a topic I discuss at length in my book, Terroir Parisien.

I am delighted to use various local ingredients in my restaurants around the world. Whether in South Korea or Morocco, there is no reason to import and use only French ingredients. Although I introduce modern French cuisine through my cooking techniques, it is these different local ingredients that give each restaurant a unique individuality.


How do the chef teams in Seoul and France work together to make a new menu?

Choi Hae-young: We change our menu every season, and the Korean team is in charge of developing the menu first. Thierry and I visit lots of local farms together to find nice ingredients, and then create new dishes by using our modern French techniques to prepare them. We share the photos and recipes with chef Alléno. After you've worked together for a long time, you can imagine the taste just by looking at photos and recipes. That's what teamwork is about. And finally, when chef Alléno visits Seoul every season, we taste new menus together and do some refinements before we finalize them.

It is all about teamwork. Whenever chef Alléno comes to Korea, our team concentrates on preparing the seasonal ingredients that are available for the next season. From seafood to meat and vegetables, we lay everything down on a large table – and do rounds of tasting, discussing, adjusting and re-tasting to finalize the recipes. As in the fashion industry, we develop the menus one season ahead of the curve, even though it can sometimes be quite tricky due to the short seasonality of ingredients such as Maesil, Korean green plum, and Yuja citron.


Which dishes best represent the philosophy behind STAY Seoul?

Thierry Le Queau: While using ingredients such as foie gras and truffles that show the unique identity of French cuisine, we use local produce that are uniquely available in Korea. For example, we serve a menu inspired by typical Korean food, such as Ori Jinheuk Gui or mud-baked duck, which was a contribution by chef Choi. Also, we used julienned Dongchimi, a variety of Korean white kimchi, to add more acidity to this dish and Accenture a serving of bird's nest with the Dongchunghacho, a unique Korean mushroom that grows on the insects' body.


Choi Hae-young: Some say French food isn't French food without foie gras, but here at STAY, we serve our foie gras in a very interesting way. When Yannick visited Korea, he was inspired by seaweed soup, a classic Korean dish, which inspired him to come up with the idea of using seaweed dashi to poach the foie gras. We turn this into a classic terrine by carefully layering the poached goose liver and the seaweed.

We also make our own house-made apple liquor using a Korean hard liquor, as traditional Korean households do. Instead of using cognac as the French typically do, we pair this apple liquor with our foie gras by making turning the former into a jelly that covers the terrine. This is what we mean by adding a creative Korean twist while respecting traditional French recipes.


Foie Gras Terrine ⓒSTAY
One of our Korean guests had been reluctant to enjoy foie gras because it tasted unfamiliar, but our tasting menu helped to change his perspective and now he loves this ingredient – this was especially rewarding to hear.


Of all your global restaurants, what makes STAY Seoul stand out?

Alléno: We pay special attention to designing our guests' experience in this space. The goal is to create a "gourmet destination" at STAY and to make guests feel special, as though they are dining on the top of the Eiffel Tower in Paris. As you can see, the view here is absolutely fantastic, both in the day and at night. And the food should be extraordinary, of course. Enjoying good food and feeling the vibrant energy of this city is a characteristic of STAY Seoul.

Maxim Maniez: We know how important dessert is in making people happy. As such, we've created a dedicated Pastry Library, a space in the dining hall where our guests can interact with our pastry chefs and see the whole process of how sweets are made. For us, it's also a great pleasure to be able to connect with our diners and get direct feedback from them.
Like the rest of our kitchen team, our pastry team also develops desserts using authentic Korean ingredients, such as Omija (magnolia berries) and local pomegranates. I think pastries counts for almost 30 percent of the satisfaction in the French tasting course since it is the final memory diners have of their experience with us.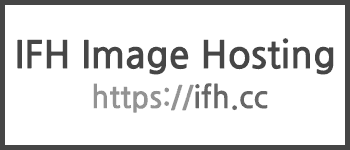 Omija Dessert ⓒSTAY
What are some future plans you are working on?

Alléno: I believe that the number of female chefs will increase globally in the near future. The ratio of female chefs is something that should be increased especially in Korea. I'm proud that our head chef, Choi, is a very talented female figure at STAY Seoul. I think it will be helpful for the whole industry when Choi is more widely recognized here.

Choi: This is my first time working in Korea. I've spent my whole career in France. I started my career in the pastry section more than 20 years ago, when there were very few female employees. Now the situation has changed dramatically - most of the pastry chefs are women. But the percentage of women in the kitchen section remains low, though I believe this is not due to their lack of ability.

As head chef, I want to create a "training base" for young cooks who want to have experience overseas. When I went abroad, I met a lot of cooks who came from Korea without basic cooking skills or any meaningful working experience. On the other hand, Japanese stages were learning more advanced techniques with a broad vision, while Koreans were just washing dishes or peeling fruits. The Japanese cooks had already acquired basic skills without language barriers in their own country's excellent restaurants. If Korean cooks can establish a firm basic knowledge here before heading overseas to further develop themselves, they can definitely learn more in a limited time.

There is a Korean saying that 'you can see as much as you know'. Wouldn't it be nice to go abroad and learn something that can be applied creatively rather than learning the cooking basics? Therefore, I think it's our team's responsibility to make our restaurant a place where we nurture our juniors.


Alléno: STAY is our little baby – it's less than three years old, so there's still a lot to learn. It has so much potential. This place can be a much more sophisticated venue with improvements in every single aspect.

Meanwhile, receiving a MICHELIN is very helpful to develop this restaurant with energy. I've grown up with the MICHELIN Guide and I'm always thinking about it. That said, we treat the Guide's rating as we would feedback from an ordinary diner – if we receive a star, it means that we have received a good response from our customers. A star is not something we would make a fuss about. To us it is a report card that can be the driving force for the whole team.

The fundamental purpose of this restaurant is to create joy for everyone who comes to eat and spend time here. We don't work to get the MICHELIN star, but we work hard and honestly to get better, every day, for our diners.