From K-dramas and K-pop to K-beauty and especially K-cuisine, the Korean wave is on the rise around the world. Many restaurants in metropolitan cities that offer Korean food have gained prominence over the years. Diners seeking exciting new culinary experiences and on-trend flavors are fascinated by Korean cuisine, going beyond kimchi and bibimbap to discover ssam and mandu, among others.

Read on to discover 7 Bib Gourmand restaurants around the world who are making their mark with modern, energetic Korean dishes adapted to their countries.


Namu
Bib Gourmand, MICHELIN Guide Sweden 2021


Namu means "tree" in Korean. This contemporary Korean-Swedish fusion restaurant in Malmo uses local produce to display their culinary roots in Korean flavors. The kitchen team delivers Korean cuisine that includes highlights such as spicy kimchi (fermented spicy veggies), banchanfat (traditional format of assorted side dishes with rice) and mandu (dumplings).


What Our Inspectors Say…
Colourful, zingy food from a past Swedish MasterChef winner blends authentic Korean flavors with a modern Scandinavian touch. Dishes are satisfying – particularly the fortifying ramen – and desserts are more than an afterthought. Cookbooks line the shelves and friendly service adds to the lively atmosphere.


Kankokushokudo Iru Sakaagaru
Bib Gourmand, MICHELIN Guide Tokyo 2021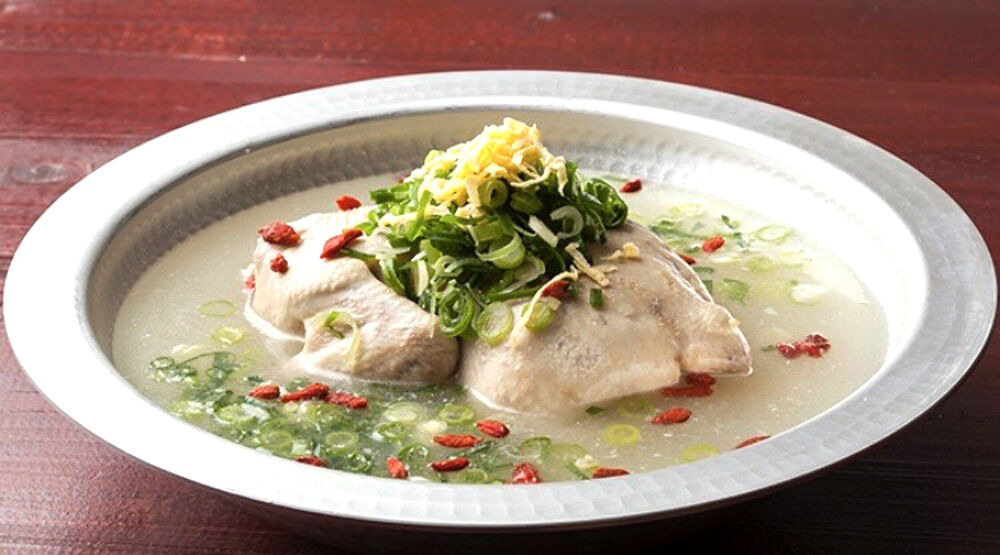 Look no further if you are seeking a bowl of authentic samgyetang and hard-to-find gejang in Tokyo. Korea's most famous chicken soup, samgyetang is a signature dish here, but you can also tuck into the delicacy of marinated raw crabs – gejang. There are two versions; yangnyeom gejang is covered with chilli-based sauce and the other is ganjang gejang with soy sauce. Their sister restaurant in Osaka is also a Bib Gourmand restaurant in the MICHELIN Guide Osaka 2021.

What Our Inspectors Say…
This is the branch of a Korean restaurant in Osaka and the speciality is 'Kanmiichi Samgyetang', an original creation from the owner-chef's mother who studied imperial court cuisine in Korea. Soup made with ginseng and goji berries is added to the nabe with a whole chicken and the chicken is stuffed only with mochi rice. First timers should have the set menu; you get a variety of items including kimchi, namul and bulgogi, with samgyetang at the end.


Komah
Bib Gourmand, MICHELIN Guide Brazil 2020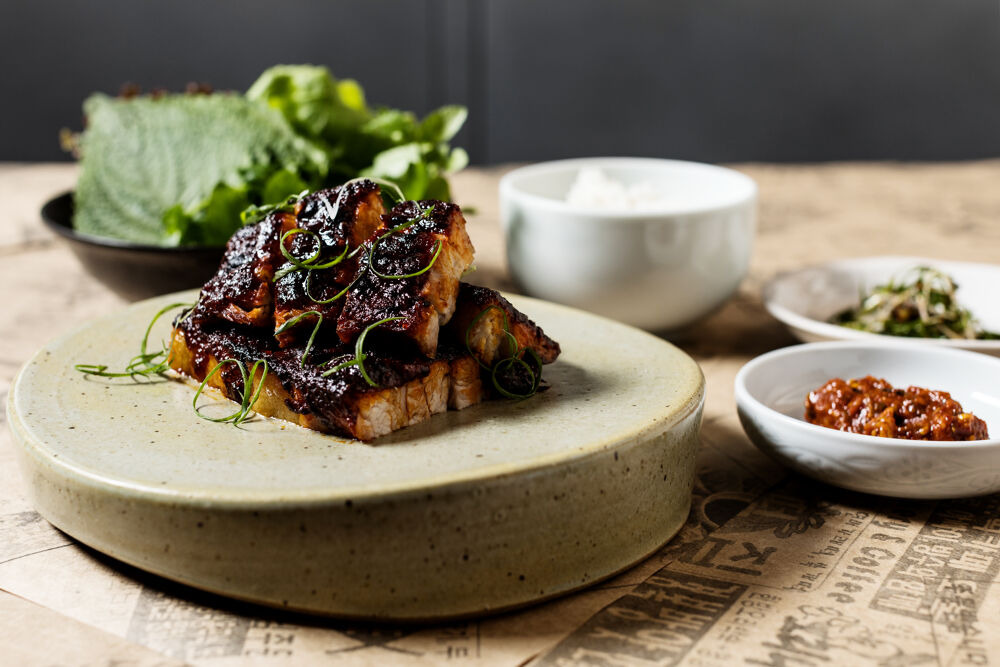 Komah serves Korean food with modern and creative twists. Enjoy not just Korean food itself, but also the classic way of eating it. For example, ssam literally means "wrapped" in Korean, and refers to a way of eating grilled meat with leafy vegetables. Diners are guided to wrap a piece of grilled meat with leafy veggies with a flavorful condiment known as ssamjang.

What Our Inspectors Say…
A queue of people waiting outside a restaurant is always a good sign and this is precisely what you see at Komah, a restaurant serving Korean cuisine with a modern flavour. You'll enjoy a memorable dining experience here, thanks to the chef who delights his guests with a full range of flavours which extends from sweet to spicy. Make sure you try the Samgyeopsal (roast pork belly with a gochujang sauce glaze) and the Kimchi Bokumbap (sautéed rice with kimchi and a creamy omelette).


Maru
Bib Gourmand, MICHELIN Guide Belgium 2021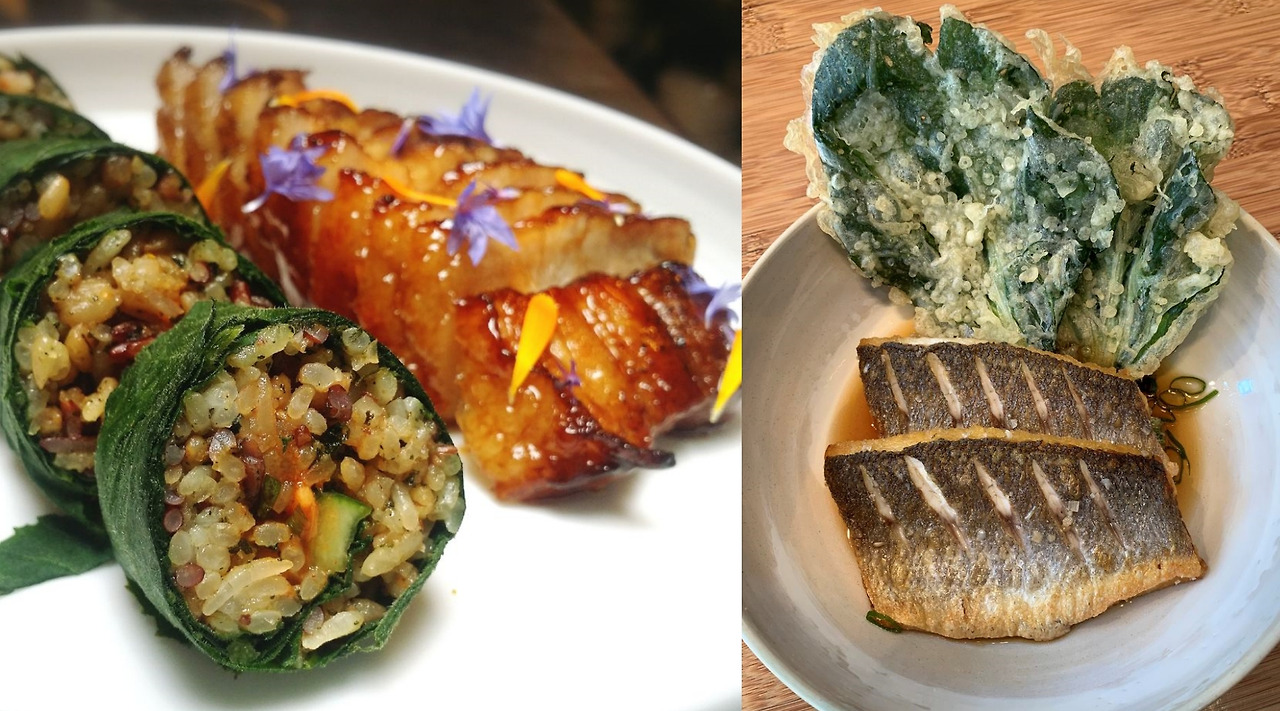 Celebrating its 9th year in 2021, Maru presents popular Korean dishes such as bibimbap and jeyuk-bokkeum. Bibimbap with various Korean namul - seasoned herbal dishes made of edible grass or leaves - is served on a hot stone bowl to keep the food warm while eating. Pair the cuisine with their curated range of wines, especially natural wines.

What Our Inspectors Say…
If your mouth is already watering at the prospect of crunchy deep-fried pancakes or sweet and sour tangsuyuk, head straight for this 'urban-style' Korean restaurant whose fresh ingredients are equalled by the authentic cooking methods. Even better, the wine list is full of pleasant surprises.


Kochu Karu
Bib Gourmand, MICHELIN Guide Germany 2021

The chefs of Kochu Karu, Bini Lee Zauner and José Miranda Morillo, bring a radically authentic and unique cuisine rooted in traditional Korean and Spanish cultures. Influenced by local produce, they present Brandenburg fennel prepared kimchi-style with saffron and banderillas (pickles on skewers served tapas style) with cucumber, anchovy and chili. You'll find fresh fish on the seafood menu with interesting spices, which is best paired with Zauner's impressive wine list.

What Our Inspectors Say…
This pretty little minimalist-style restaurant combines the best of Spain and Korea with passion to create ambitious, flavoursome tapas such as mackerel adobo with barley and apricots and chicory with buckwheat and wild orange. Main dishes include options such as beef ribs with red cabbage kimchi, ginko nuts and sherry jus.


Mandoobar
Bib Gourmand, MICHELIN Guide France 2021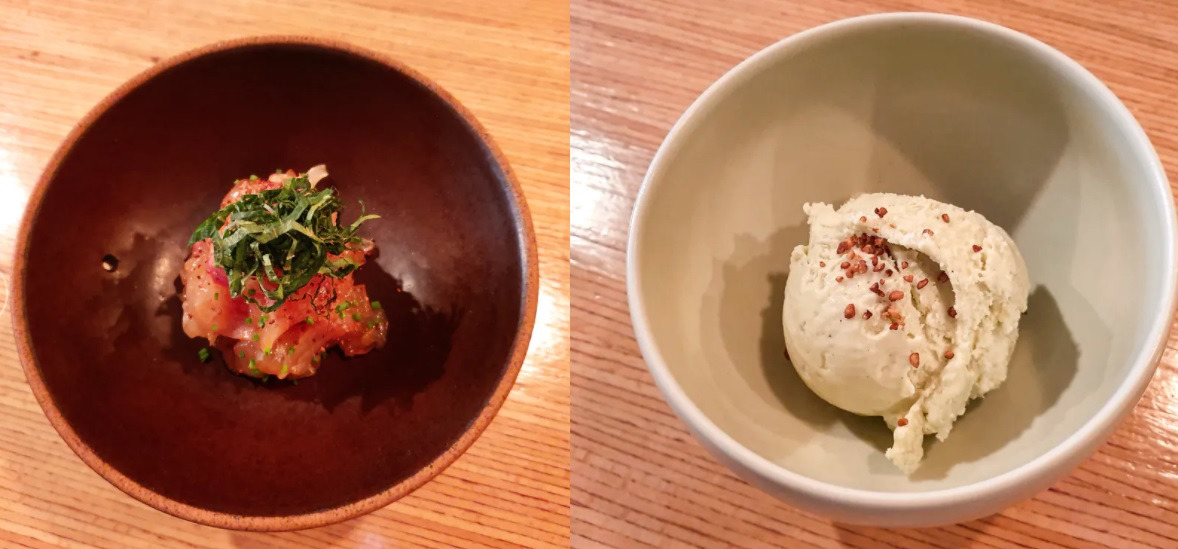 Originally from Seoul, chef Kim Kwang-Loc evokes the feel of the Korean countryside through his atmospheric restaurant in Paris. Mandoo means 'dumpling' in Korean, and Mandoobar serves around five different types of dumplings, from vegetarian to seafood and meat. There's more than that, such as raw fish and yukhoe (Korean style beef tartare), which you can wash down with Korean tea and Korean beer.

What Our Inspectors Say…
In this small restaurant (12 covers), ravioli and steak tartare are made right before your eyes by the chef, Kim Kwang - Loc, who proves as agile as he is precise in his preparations. He produces fine, aromatic Korean cuisine, flawlessly prepared and nicely seasoned. No doubt about it, his eatery stands out from the crowd!

San Soo Gab San
Bib Gourmand, MICHELIN Guide Chicago 2021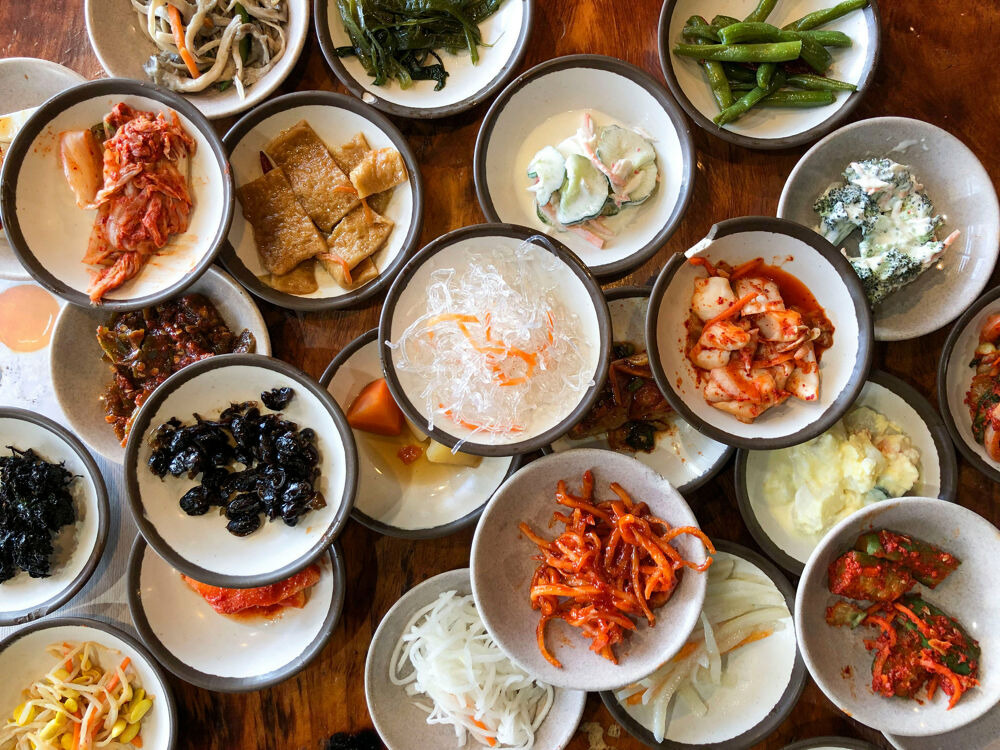 Diners can enjoy Korean BBQ by grilling meat right on the grill built into their table, for an interactive and delicious dining experience. Starting from appetizers such as goon mandu (fried dumplings) and a savory seafood pancake, hae moul pajun, the highlight of the meal is an array of meats to barbecue tableside, including Korean-cut beef ribs and spicy chicken thighs.

What Our Inspectors Say…
Tucked into a tiny strip mall in the West Edgewater-Upper Andersonville area, San Soo Gab San has generated quite a buzz among serious Korean food fans. Inside, you'll find a warm, welcoming space with large tabletop grills to cook your own meats.

Most excitingly, the authentic, traditional dishes turned out of the kitchen don't bow or cater to Western sensibilities—to wit, an incredibly flavorful bowl of piping hot goat meat soup arrives with wild sesame leaves and a flutter of seeds. Among the many popular casseroles and stews, don't miss the beoseot doenjang jjigae, chockablock with tender tofu, savory mushrooms, beef and veggies. The delicious barbecue is perfect for a group feast or those looking to have some fun with their food.
This article is written in Korean and in English by Julia Lee and sub-edited in English by June Lee.