MICHELIN Guide Hong Kong 2020
Fook Lam Moon (Wan Chai)
35-45 Johnston Road, Hong Kong
400 - 2,000 HKD • Cantonese
MICHELIN Guide Hong Kong 2020
Fook Lam Moon (Wan Chai)
35-45 Johnston Road, Hong Kong
400 - 2,000 HKD • Cantonese
MICHELIN Guide's Point Of View
Thanks to 70 years of glorious history, Fook Lam Moon is held dear by its faithful regulars as an institution in classic Cantonese cuisine. Thanks to a stable kitchen team, the food has always been consistently good. Seasonal ingredients – including live seafood that is shipped daily – are cooked in traditional ways. Standouts such as deep-fried crispy chicken, baked stuffed crab shell, and gourmet soup in whole winter melon, are true delights.
Show More
Show Less
m One MICHELIN Star: High quality cooking, worth a stop!
ô Very comfortable restaurant
Specialty
Barbecued suckling pig (whole) / Double-boiled whole chicken stuffed with bird's nest 大紅片皮乳豬全體 / 上湯鳳吞燕
Related Reads
Even though is is widely recognised as the "canteen of tycoons", Fook Lam Moon is not just for the well-heeled. The legendary restaurant where many of today's iconic Cantonese dishes were first created opens its doors to everyone. These are the dishes you should definitely not miss — even if you don't have a millionaire's budget.
Whether you're looking to talk serious business or have a friendly banter among colleagues, you can't go wrong with these MICHELIN-recommended restaurants.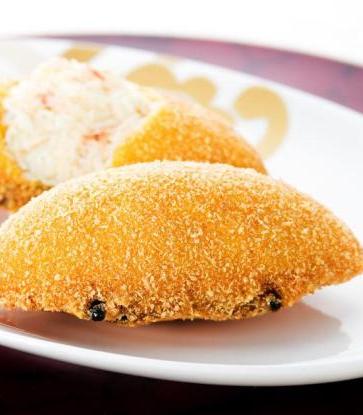 In Hong Kong's ever-evolving culinary landscape, these five iconic MICHELIN-starred restaurants have withstood the passage of time to exert an enduring influence over the city's Cantonese dining scene.
Subscribe to our newsletter and be the first to get news and updates about the MICHELIN Guide
Subscribe
Follow the MICHELIN Guide on social media for updates and behind-the-scenes information