The inaugural MICHELIN Guide Estonia was launched in May 2022, following months of work by the famous Michelin Inspectors, who scoured the country from north to south and east to west in their quest to find the best restaurants to add to the guide. Along the way, they ate a range of dishes with local, national and international flavours, but the mark of a truly good dish is one that you can remember for weeks or even months afterwards. We asked the Michelin Inspectors to share some of the most memorable dishes from their travels.

Gianni, Tallinn - Tagliolini saltati nella forma di Parmigiano con tartufo

"This dish exuded a real sense of theatre, as it was finished table-side. A hollowed-out parmesan wheel was used as a large bowl, into which the freshly made pasta was mixed with parmesan, gathering all the lovely flavours of this great Italian aged cheese. Finally, it was mixed with a light cream sauce with lots of flavour and finished with plenty of finely sliced earthy, musky truffles. It was such a satisfying dish."

Gianni
Fellin, Viljandi (Michelin Bib Gourmand) - Tarte Tatin with vanilla ice cream

"What a great modern interpretation! A lovely slice of soft and sweet, beautifully caramelised apple layered between two sheets of crisp, golden, flaky pastry – the top covered in dots of lightly acidic yet super-fruity apple purée. A ball of smooth, creamy homemade ice cream was the perfect accompaniment, which sat on a bed of crisp biscuit crumbs. It was so delicious – a lovely blend of complementary flavours and textures."

Fellin
NOA, Tallinn (Michelin Bib Gourmand) - Lemon sole with herby pommes purée

"This small Norwegian sole was skilfully cooked. The flavour was pretty much perfect, with just a hint of the sea about it. It was served simply with a few French beans and a really good buttery mashed potato, which was packed with herbs. A light lemon butter worked particularly well."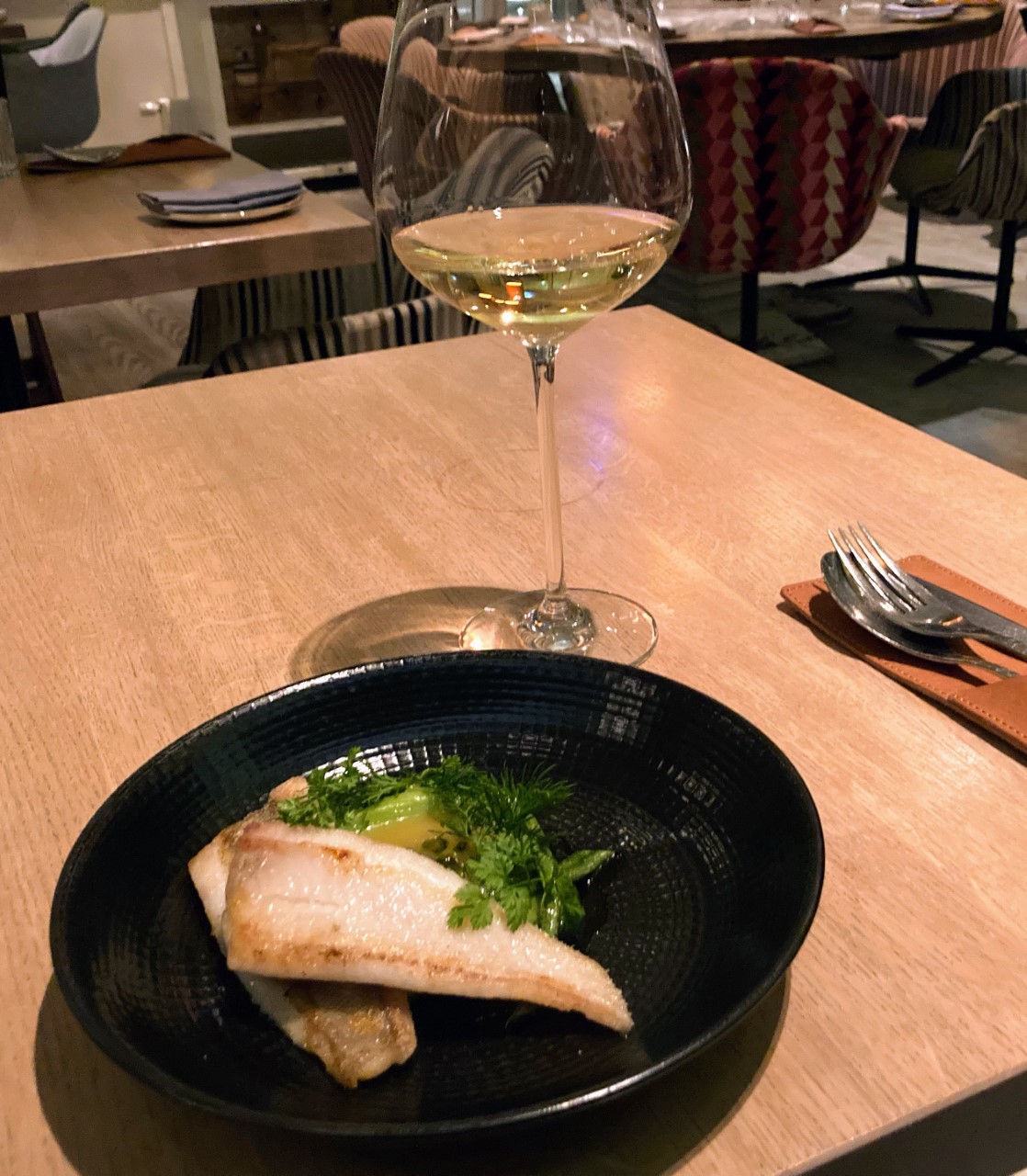 NOA
180° by Matthias Diether, Tallinn (One Michelin Star) - Langoustine – Papaya – Passionfruit

"This was an ambitious dish with lots of complex elements. The langoustine was delicious – lightly chargrilled, juicy and succulent – with the exterior exhibiting a subtle smokiness. It was served with two sauces: a fruity passionfruit sauce and a contrastingly rich bisque delivering a punchy flavour. A creamy, lightweight passionfruit panna cotta and a ball of soft ripe papaya added further interest to this highly original combination."

180° by Matthias Diether
Härg, Tallinn (Michelin Bib Gourmand) - Salmon ceviche - marinated salmon with lime, orange, celery, onion, chilli, garlic and coriander

"Served in a bowl, the salmon was beautifully fresh and the flavour, pure. The acid from the marinade worked well with the oiliness of the fish, adding terrific balance, and pieces of finely chopped celery added a light crunch – with a slight hint of chilli and coriander coming through in the background. The orange juice brought a hint of sweetness, counteracting the acidity of the marinade, and it was topped with crispy vermicelli which added a lovely textural contrast."

Härg
Mantel ja Korsten, Tallinn (Michelin Bib Gourmand) - Beef tartare/lardo/chilli jam/Parmesan/Jerusalem artichoke

"This was plated and executed with real care. The tartare comprised supremely tender, top quality fresh beef, finely minced and served at just the right temperature. It contained small pieces of chopped gherkin and peppery mustard seeds, with the acidity from the gherkin cutting through the richness of the meat. The chilli jam delivered a subtle heat and lifted the flavour just a little, and the crisp, deep-fried artichoke and light, cheesy Parmesan foam added nice contrasts of texture. The flavours were really well thought-through."

Mantel ja Korsten
Paju Villa, Tallinn - Passionfruit tiramisu with mango sauce

"A really interesting and unusual modern take on a tiramisu, this saw layers of soft, light sponge combined with smooth, creamy mascarpone and a blend of fruity, zesty mango and passionfruit purée – topped with crisp white chocolate pieces. The combination of flavours was great and it was a highly original and thoughtfully composed dessert."

Paju Villa
Lore Bistroo, Tallinn (Michelin Bib Gourmand) - Pan-fried scallops with lemon butter sauce and chives

"Three small queenie scallops were cooked to perfection – they had been carefully seared to create a golden crust, and were plump and buttery. They sat on a bed of freshly chopped chicory leaves, finely sliced chives and were covered with a delicious lemon butter sauce which was light, fresh and zesty. The chive oil added a herbaceous edge and worked really well."

Lore Bistroo
NOA Chef's Hall, Tallinn (One Michelin Star) - Fire leek, cured elk, hollandaise, lemon butter

"The leek had been cooked whole in the open fire and the outer layer was completely blackened, however the beautifully soft inside had been taken out, prepared and then put back in the 'shell'. It was sweet, unctuous and so very delicious, and melted in the mouth. It was topped with a smooth, creamy hollandaise of the highest quality, as well as lemon butter which, in turn, was topped with cured, finely grated elk meat, which added further complexity and an umami richness. It may have looked simple, but this was original, complex and packed full of flavour."

NOA Chef's Hall
Discover Also for Estonia...
Articles:
Videos: