MICHELIN Guide United Kingdom
Red Lion Freehouse
East Chisenbury, SN9 6AQ, United Kingdom
34 - 59 GBP • Classic Cuisine
Take Away
Selection of dishes and meals to share including Sunday roasts to reheat at home; for collection Wednesday-Sunday
Book
MICHELIN Guide United Kingdom
Red Lion Freehouse
East Chisenbury, SN9 6AQ, United Kingdom
34 - 59 GBP • Classic Cuisine
MICHELIN Guide's Point Of View
The Red Lion sits on the edge of Salisbury Plain and although it's not a spot for passing trade, its owners need not worry, as it's become a real destination in itself. With its thatched roof and welcoming look, it immediately draws you in; although you'll probably want to stay out in the pretty garden when the weather's right.
The daily à la carte is a roll-call of carefully prepared classics which arrive fully garnished and packed with flavour; these could include Cornish crab tart or rib of Wiltshire beef for two to share. The fixed price menu is great value, the colourful modern puddings are a highlight, and the well-chosen wine list offers a good selection by the glass.
Smart, well-equipped bedrooms are set opposite and have private terraces overlooking the river.
Show More
Show Less
m One MICHELIN Star: High quality cooking, worth a stop!
ò Simple restaurant
A Pub
Related Reads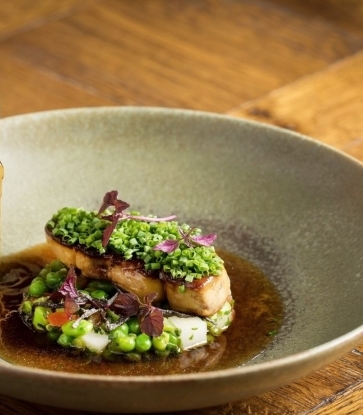 Michelin-Starred Restaurants Continuing to Offer Discounts this Month
Subscribe to our newsletter and be the first to get news and updates about the MICHELIN Guide
Subscribe
Follow the MICHELIN Guide on social media for updates and behind-the-scenes information