Kendov Dvorec
Na Griču 2, Spodnja Idrija, 5281, Slovenia
35 - 64 EUR • Traditional Cuisine, Organic
Kendov Dvorec
Na Griču 2, Spodnja Idrija, 5281, Slovenia
35 - 64 EUR • Traditional Cuisine, Organic
MICHELIN Guide's Point Of View
If you're looking for a fairytale setting for your meal, then look no further: this hotel has a fascinating history, with its origins dating right back to 1377. The hotel and its restaurant are in fact situated in one of the most historically interesting areas of Slovenia, famous for its lace production as well as many of the local ingredients which find their way into the dishes served here.
Show More
Show Less
Commitment to sustainable gastronomy
Initiatives
We take part in sustainability programmes working towards the conservation of marine resources

Related Reads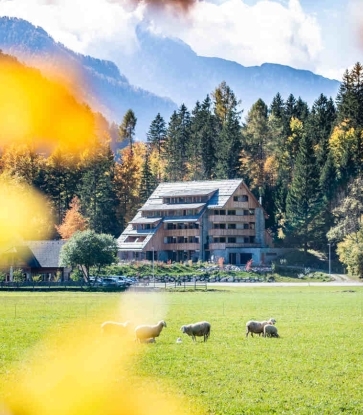 Situated between the Mediterranean, the Alps and the Balkans, Slovenia captivates visitors not only with the variety of its landscapes but also the charm of its villages set in well-preserved natural surroundings. Some of them are home to exceptional hotels that are keen to offer their guests top-notch restaurants. Traditional or more contemporary, here are two experiences that are not to be missed.