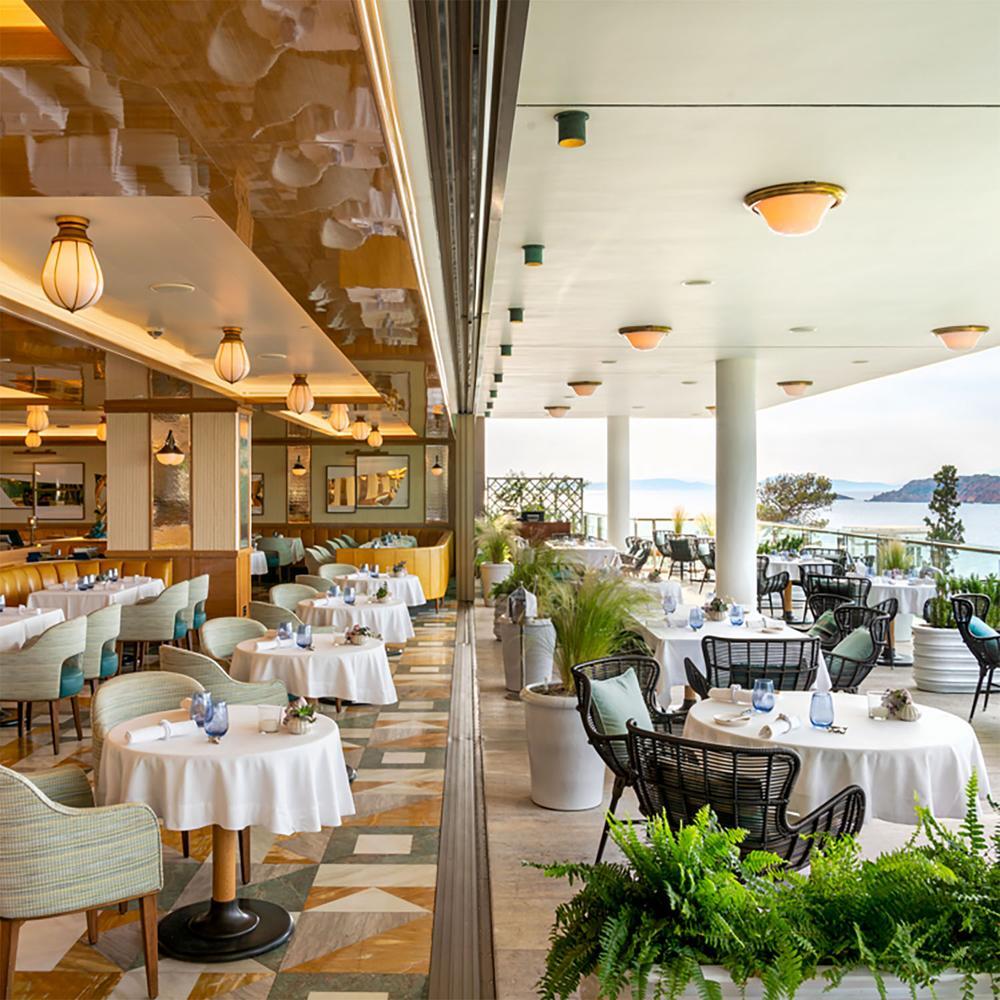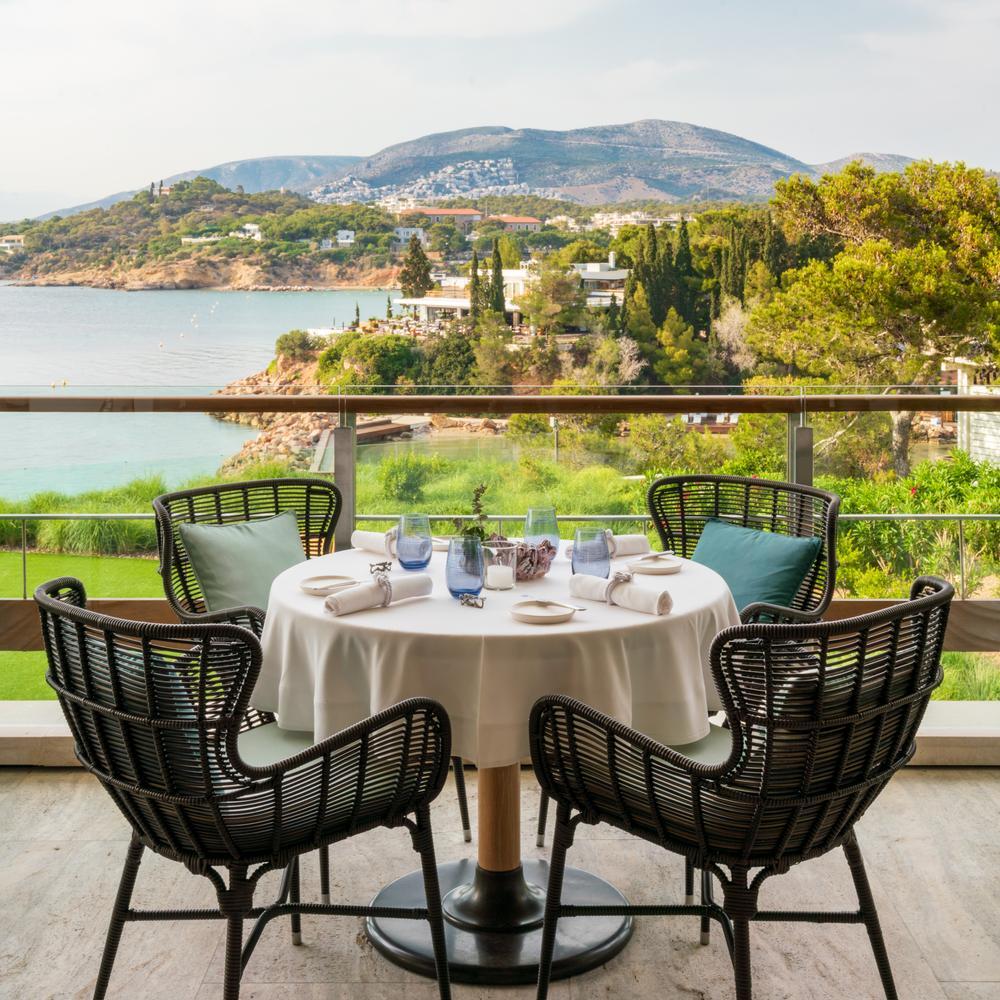 Pelagos
40 Apollonos Street, Athens, 166 71, Greece

€€€€ · Contemporary, Mediterranean Cuisine
Add to favorites
Pelagos
40 Apollonos Street, Athens, 166 71, Greece

€€€€ · Contemporary, Mediterranean Cuisine
Add to favorites
MICHELIN Guide's Point Of View
One Star: High quality cooking
If you're keen to get away from the hustle and bustle of Athens, why not head to the Four Seasons Astir Palace Hotel, a luxury resort on an archipelago to the south of the Greek capital? At Pelagos, a restaurant that delights guests with its spacious sea-view terrace, enjoy Mediterranean cuisine featuring an Italian touch and classic French influences. Its successful fusion of ingredients is showcased on two tasting menus: "The Classics 360°", featuring the restaurant's most successful signature dishes; and "Pelagos On Tour", a culinary project developed between chef Luca Piscazzi and manager Cédric Vinckier, that champions the country's cuisine and has seen them scour the islands of Tinos, Lesvos and Kalymnos, as well as the region around Athens, in search of the very best artisanal ingredients.
Facilities & Services
Air conditioning
Car park
Great view
Terrace
Wheelchair access
Credit cards accepted
Related Reads
Following their latest assignments in the Greek capital, we asked our inspectors to highlight the original, flavoursome dishes that will live long in their memory. The list below is a selection that showcases the best of Athenian cuisine in 2022.
Blessed with long summers and a year-round sunny climate, Athens is a city where people spend a lot of time outdoors, including on terraces and rooftop havens. Fine dining restaurants are also in on the act, and many boast outdoor spaces, whether a shady garden, an intimate patio or a rooftop area with a view of the Acropolis, Mount Lycabettus or even the sea.