With its soft green hills, its mysterious Alpine mountains, its thick forests populated with bears and deer, its serpentine rivers and its many ancient castles, Slovenia would be the ideal setting for a cinematic recreation of a Grimm Brothers' fairytale. And Otočec Castle could very well be the Sleeping Beauty's romantic mansion. Built in the thirteenth century, the castle is located on an island of the Krka River, less than one hour away from Ljubljana, in the green and peaceful Dolenjska region. The grounds are an ideal destination for sports holidays, with a gorgeous golf course and an adventure park. The luxurious Relais & Châteaux Otočec Castle Hotel boasts ten rooms and six suites, a beautiful round tower hiding an incredible cellar bursting with delicious bottles of Slovenian wine, and a restaurant newly awarded with a Michelin Plate.

Nejc Ban / Aaron Chervenak
Twenty-nine year-old chef Nejc Ban, who started as an apprentice here, has been heading the kitchen for three years at Otočec. Now surrounded with a brigade of eight people, the soft spoken and slender man seems a little reluctant to talk too much about his cuisine. « I'm better in the kitchen than with words », he says with a shy smile. Indeed his passion for the local traditions, coupled with his intense creativity, really translate themselves onto the plate. Inspired by the history of the castle, he sometimes likes to dress the meat in big chunks, the way it was presented in the thirteenth century, without camouflaging the bones. The surrounding forest provides the castle with strong-flavored, yet tender game meat. « I once prepared a bear paw according to the old Slovenian tradition », he adds as we gasp in awe. « Don't worry, bears are everywhere here, it's like deer to us. And it's a rare treat. » Every Sunday, when the season is open, local men hunt and bring game to the kitchen.

© Aaron Chervenak
Kilometer-zero isn't exactly the restaurant's philosophy, but the castle's 2500 square meter organic garden bursting with pumpkins, leek, herbs, berries, apples, tomatoes and edible flowers does help keep things as local as possible. Here, the guests are encouraged to pick their own vegetables, bring them to the kitchen, and ask the chef to improvise something for their dinner.

Chef Nejc's philosophy is based on simplicity : keeping the ingredients as close as possible to their original consistency and taste. « You need to feel the trout, the beef, the vegetables ». But he loves to combine flavors. His cold starters - garden tomatoes with fresh herbs and a refreshing basil mousse, a crunchy lace-like parmesan cracker and a pumpkin flower stuffed with ricotta, or an applewood-smoked beef carpaccio - are a brilliant demonstration of this style.
Whether the patrons sit in the comfortable, beautiful restaurant room decorated in earthy tones, or outside in the courtyard whose secrecy is well protected by the castle's medieval walls, dining at Otočec is definitely a once-in-a-lifetime type of experience. It is romantic and mysterious, and Chef Nejc's plates often dazzle the guests with their fairytale like presentation. A white chocolate apple hiding a light mascarpone whipped cream, a chocolate flowerpot… The desserts are Tatjana Cerjak's creations, a visually creative pastry chef with a very figurative approach to food.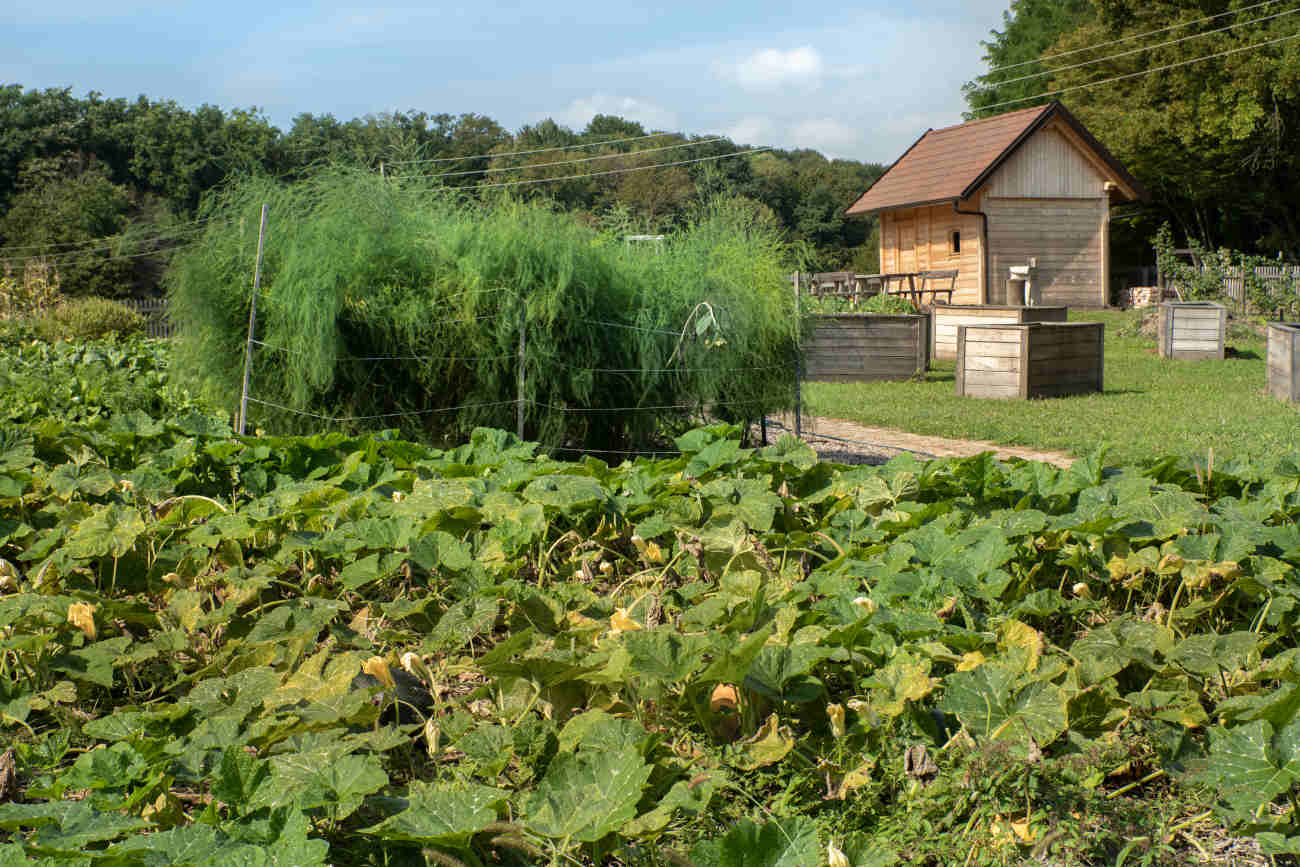 © Aaron Chervenak
Thankfully, a stay at the castle offers many ways to burn these delicious calories. The crystal-clear waters of the Krka river are perfectly suited for swimming or fly-fishing. Bike riding, hiking and wildlife watching are favorites here, along with the 18-hole golf course (which has a small and - again - delicious catering service). Not far from the castle's grounds, the large Hotel Sport (in which every single room offers a variety of workout equipment) opens the doors of its beautiful spa to Otočec's guests. The waters of the thermal baths come from a source located just a few miles away. For adventurous souls, helicopter rides and game hunting can be booked as well.

Lying at night in one's cozy yet princely bedroom, one can only dream of the many royals, knights and witches who might have, one day long ago, inhabited these ancient walls as they inhabited the storybook pages of Slovenian folklore…
Hero Image : Aaron Chervenak.