The New Distinctions and Special Award Winners are unveiled!
MICHELIN Guide Ceremony
The New Distinctions and Special Award Winners are unveiled!
Discover this first country-wide selection, which features 2 Two MICHELIN Stars, 7 One MICHELIN Star, 6 Bib Gourmands and 4 Green Stars
Dining Out
Discover more about the ingredient referred to as 'the best pork in the world'
We speak to five Hungarian chefs about the origins and importance of this distinctive ingredient, and its influence on the country's gastronomy
We speak to four eminent chefs about the role fusion cuisine plays in Hungarian cuisine, plus what influences and inspires their cooking
Features
Two Chefs, Two Michelin Stars, Four Hands: A Menu cooked by Szilárd Tóth and Adam Handling
Discover more about our award for good quality, good value cooking
People
We asked some of Hungary's best female chefs about their influences, experiences and plans for the future
Tamás Széll of Stand and István Pesti of Platán Gourmet tell us more about daily life at their Two Michelin Star restaurants
Discover more about the winners of the Sommelier, Young Chef and Welcome & Service Awards
Dining In
Stir up some Yuletide cheer with this boozy concoction that is chockfull of Christmas spices.
Travel
Three local chefs tell us more about their restaurants and this idyllic holiday destination
Planning a short break in Hungary? Check out these 5 Michelin-recommended hotels where top quality dining is just a stroll away.
Another star at the launch of MICHELIN Guide Nordic Countries 2021 was the city in which the ceremony was held
News & Views
Already established in Budapest since 1992, the MICHELIN Guide announces an upcoming national selection in Hungary. A culinary scene characterized by increasing dynamism, with high-quality, local ingredients.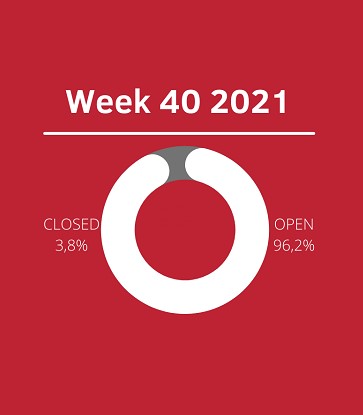 The MICHELIN Guide has developed an international barometer to facilitate analysis of the impact of the Covid-19 crisis on Michelin Starred restaurants.
Two restaurants in Hungary's Capital have been newly awarded One MICHELIN Star