Cora Pearl
30 Henrietta Street, London, WC2F 8NA, United Kingdom
27 - 55 GBP • Modern British
Cora Pearl
30 Henrietta Street, London, WC2F 8NA, United Kingdom
27 - 55 GBP • Modern British
MICHELIN Guide's Point Of View
Sister to Kitty Fisher's, and similarly named after an infamous courtesan, this elegant restaurant is set in a characterful townhouse and has a rich, cosy bistro feel, as well as attentive 'old school' service. The concise menu focuses on seasonal British produce in fresh, unfussy boldly flavoured dishes.
Show More
Show Less
‹ The Plate • Fresh ingredients, carefully prepared: a good meal
ò Simple restaurant; one of our most delightful places.
Specialty
Cow's Curd Agnolotti, Jerusalem Artichokes & Truffle
Cow's Curd Agnolotti, Jerusalem Artichokes & Truffle
Quince & Crème Fraiche Mille-Feuille, Tonka Bean Ice Cream
Related Reads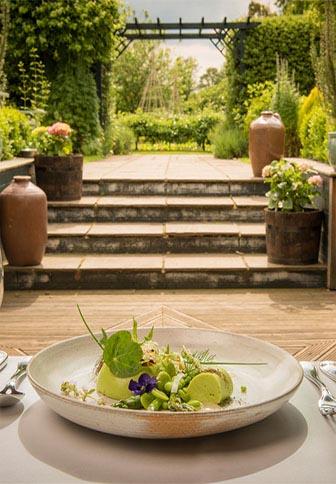 Browse spots where you're guaranteed to find a snug vibe this winter
Subscribe to our newsletter and be the first to get news and updates about the MICHELIN Guide
Subscribe
Follow the MICHELIN Guide on social media for updates and behind-the-scenes information