Just a few miles south of Burford, in the sleepy Cotswold village of Southrop, a breathtaking renovation has quietly been taking place…

…Caryn Hibbert and her son Charlie have magically transformed a few old barns into 'Thyme', a wonderfully spacious village-style retreat with an eco-friendly focus.

As soon as you approach, the sheer magnitude of the project hits you – and the attention to detail throughout is admirable. Friendly faces beam with pride on reception and the staff are only too happy to show you round the extensive grounds.

The Tithe Barn with its vaulted ceiling and contemporary art is a fabulous place to throw a party, while behind is a wonderful cookery school, which offers courses in everything from bread making to Italian or Middle Eastern cuisine.

The 'Baa Bar' shows off the Thyme's more cheeky side, with its bespoke commissioned sheep seats as much a talking point as the after dinner cocktails with names such as Shaun, Shear Magic and Flock Off.

Behind this, you'll find the Ox Barn restaurant, where a stunning restoration has kept its original vaulted Douglas Fir ceiling intact, and the atmosphere is calm and serene. Here, Charlie crafts beautifully pared-back, flavour-packed dishes which use ingredients from their kitchen gardens and farm.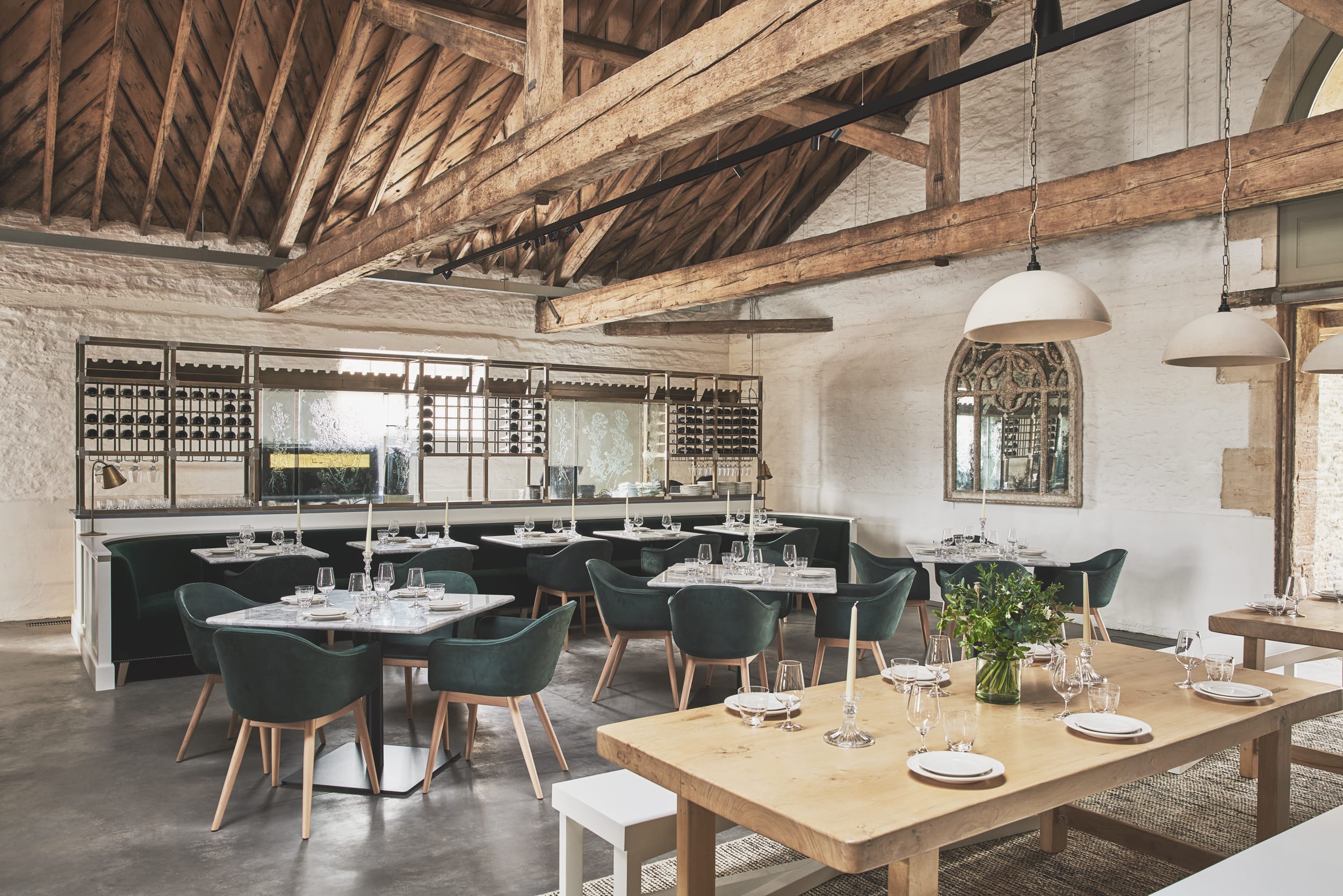 If a pint and a classic British dish is more your thing, then there's also their pub, The Swan, just down the road.

Across the courtyard, with stunning gardens designed by Bunny Guinness, are several cottages and a lovely Georgian rectory, where restful bedrooms are guaranteed to promote a good night's sleep.

And then there's the holistic spa with its spring water pool, treatment rooms and yoga studio, which only adds to the sense of tranquillity and relaxation.