MICHELIN Guide United Kingdom
Inver
Strathlachlan, Strachur, PA27 8BU, United Kingdom
25 - 55 GBP • Modern British
MICHELIN Guide United Kingdom
Inver
Strathlachlan, Strachur, PA27 8BU, United Kingdom
25 - 55 GBP • Modern British
MICHELIN Guide's Point Of View
A former crofter's cottage and boat store in a beautifully isolated spot on the loch shore. Enjoy afternoon tea sitting in sheepskin covered armchairs in the lounge-bar or take in the view from the vintage-style restaurant, where concise modern menus are led by the finest local and foraged ingredients. Luxurious bothy-style bedrooms in the grounds complete the picture.
Show More
Show Less
MICHELIN Green Star: Gastronomy and sustainability
The chef's commitment
Sustainability is the ground on which we build our business; it's much more than a 'subject' to us. The people, landscape, plants and animals that guide and shape our menus are an ecosystem, in which we are one evolving part. If they don't thrive, neither can we.
Related Reads
The sustainability award for restaurants in England, Scotland, Wales & Ireland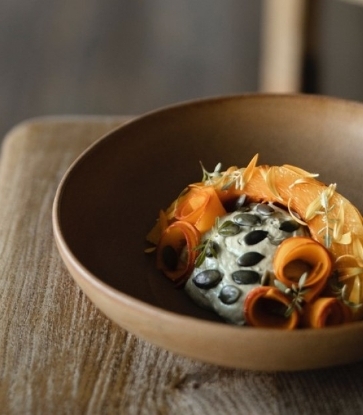 Which Scottish Restaurants were recognised in this year's Michelin Guide?
Highlighting Sustainability in the Michelin Guide Great Britain & Ireland 2021
Follow the MICHELIN Guide on social media for updates and behind-the-scenes information