MICHELIN Guide United Kingdom
Jöro
0.2-0.5 Krynkl, 294 Shalesmoor, Sheffield, S3 8US, United Kingdom
35 - 65 GBP • Modern Cuisine
Take Away
The Steak Box, dinners for two, available Wednesday-Saturday for collection or delivery.
Book
MICHELIN Guide United Kingdom
Jöro
0.2-0.5 Krynkl, 294 Shalesmoor, Sheffield, S3 8US, United Kingdom
35 - 65 GBP • Modern Cuisine
MICHELIN Guide's Point Of View
A simple but stylish place housed in the Krynkl shipping container development and run by a keen chef-owner. Tasting menus draw on a mix of modern British, New Nordic and Asian cuisine and feature some unusual flavour combinations. Book the Chef's Bench to really feel part of the action.
Show More
Show Less
= Bib Gourmand: good quality, good value cooking
ò Simple restaurant
Related Reads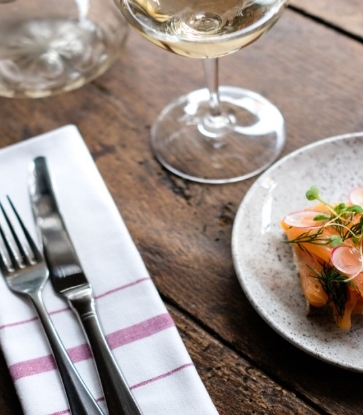 Here's a full list of 'Bib' restaurants in the UK offering a discount in August
Subscribe to our newsletter and be the first to get news and updates about the MICHELIN Guide
Subscribe
Follow the MICHELIN Guide on social media for updates and behind-the-scenes information