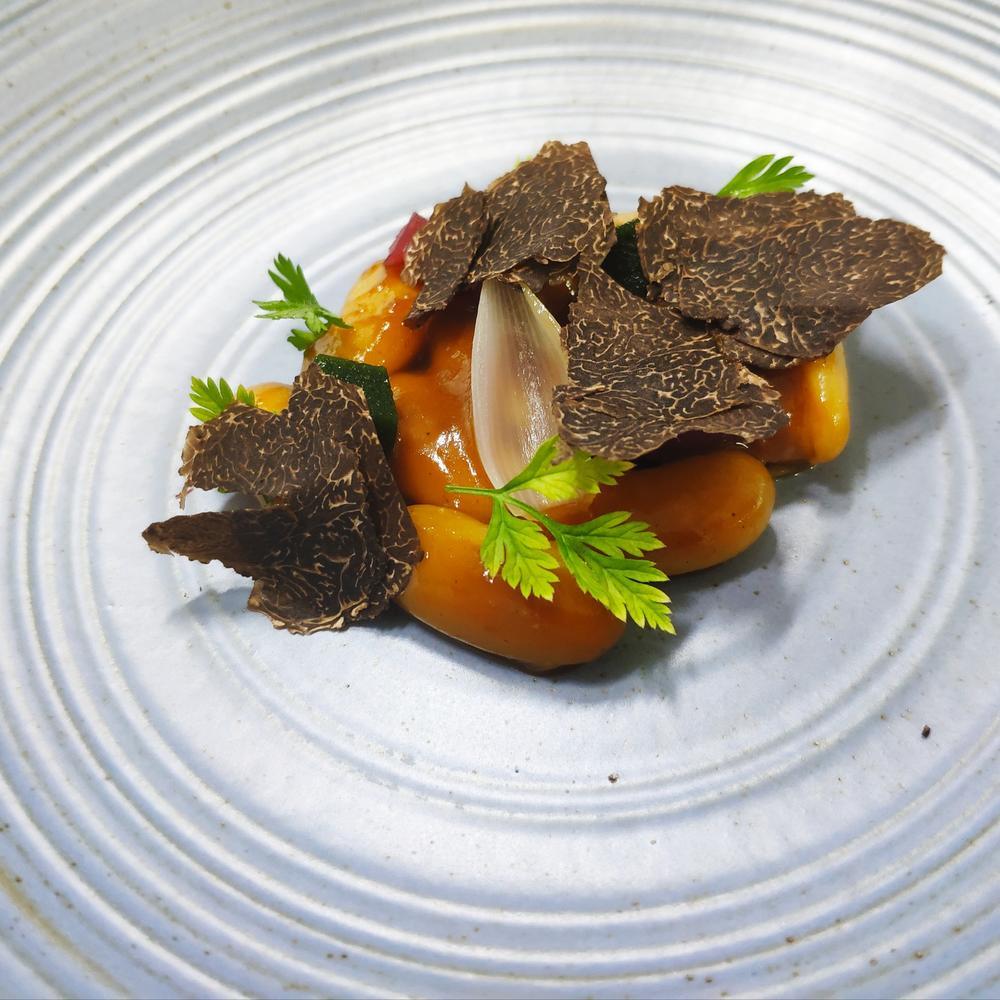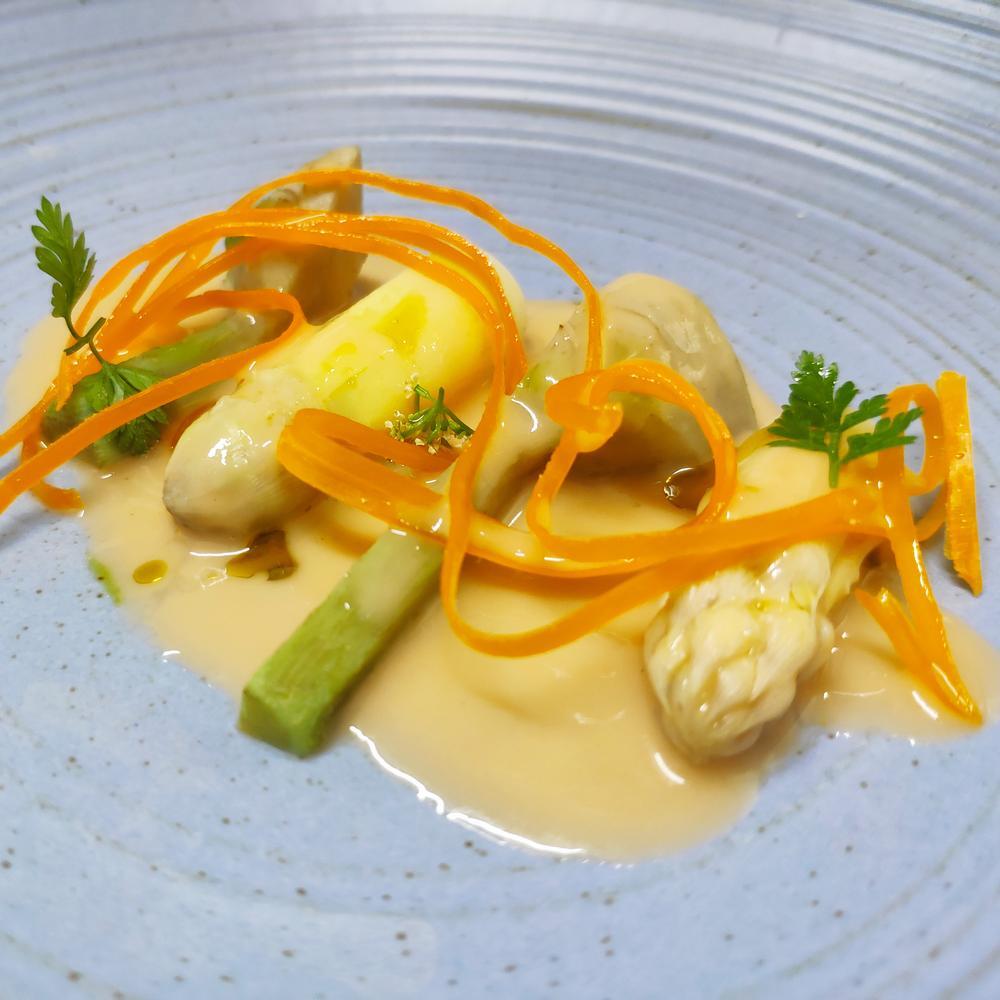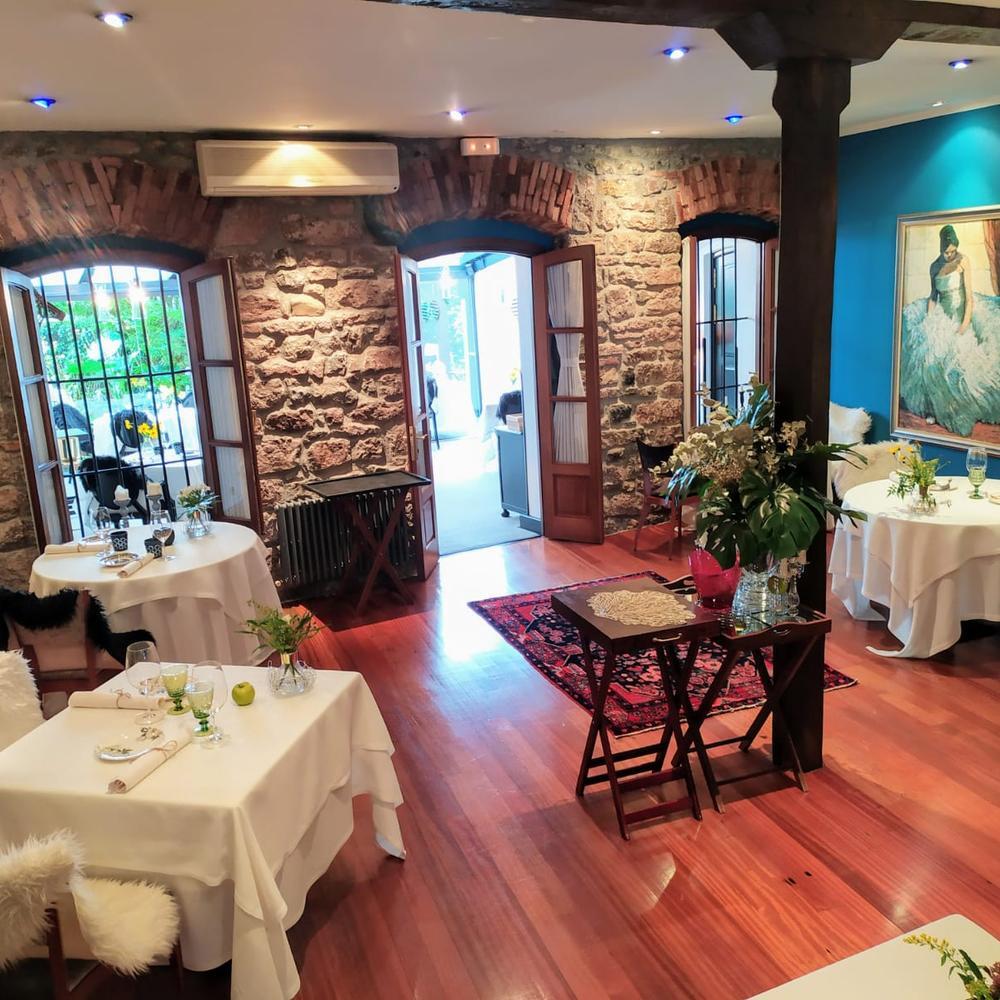 El Corral del Indianu
Avenida de Europa 14, Arriondas, 33540, Spain

€€€ · Creative
Add to favorites
El Corral del Indianu
Avenida de Europa 14, Arriondas, 33540, Spain

€€€ · Creative
Add to favorites
MICHELIN Guide's Point Of View
One MICHELIN Star: High quality cooking, worth a stop!
This restaurant, occupying the oldest building in Arriondas, has a name that recalls those Asturians who left to find their fortune in the Americas at the end of the 19C, and then returned home wealthy and with a new social status.
While the setting is special, with an interior dining room with a rustic-contemporary feel and a second glass-fronted room boasting attractive views of a delightful rear garden, the main attraction here is the culinary expertise of chef José Antonio Campoviejo. This chef's great passion for cooking is showcased in his attention to detail, flavours and creativity, with a focus on traditional recipes from the abundant natural bounty of the Asturias region (oysters from the Eo estuary, Pitu de Caleya chickens, the region's incredible cheeses, etc). The restaurant also has two reserved parking spaces by the front door for its guests.
Facilities & Services
Air conditioning
American Express credit card
Credit card / Debit card accepted
Mastercard credit card
Terrace
Visa credit card