MICHELIN Guide United Kingdom
Beckford Bottle Shop
5-8 Saville Row, Bath, BA1 2QP, United Kingdom
16 - 35 GBP • Modern British
MICHELIN Guide United Kingdom
Beckford Bottle Shop
5-8 Saville Row, Bath, BA1 2QP, United Kingdom
16 - 35 GBP • Modern British
MICHELIN Guide's Point Of View
It's now a wine shop and bistro but the building was formerly a tea merchant's and a grocer's, and many period features remain, including an old cast-iron range in the intimate basement lounge. The atmosphere is relaxed, the creative small plates offer great value for money and the wine selection is extensive.
Show More
Show Less
= Bib Gourmand: good quality, good value cooking
ò Simple restaurant; one of our most delightful places.
Speciality
Wild Mushrooms, chicken butter and toast
Crispy Bath chaps with apple sauce
Ice cream sandwich
Related Reads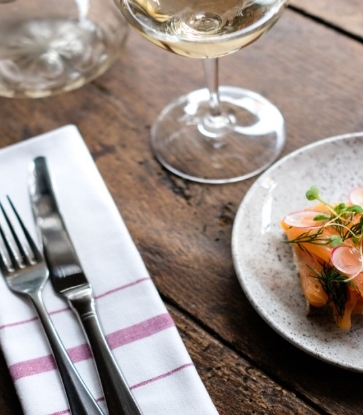 Here's a full list of 'Bib' restaurants in the UK offering a discount in August
Subscribe to our newsletter and be the first to get news and updates about the MICHELIN Guide
Subscribe
Follow the MICHELIN Guide on social media for updates and behind-the-scenes information