Crystal Jade Golden Palace
290 Orchard Road, 238859, Singapore
50 - 150 SGD • Cantonese
Crystal Jade Golden Palace
290 Orchard Road, 238859, Singapore
50 - 150 SGD • Cantonese
MICHELIN Guide's Point Of View
Opened in 2002, this is the most comfortable branch of this restaurant group and the only one which specialises in Teochew dishes, like cold crab and sugar-coated yam. Look out too for the Cantonese barbecue meat and assorted seafood dishes; more contemporary offerings include chilled foie gras with sake and roasted suckling pig with black truffle. Their wine cellar includes a good international selection.
Show More
Show Less
‹ The MICHELIN Plate: Good cooking
ô Very comfortable restaurant
Related Reads
Five top chefs from Michelin-starred restaurants in Singapore reveal their top spots for indulging in a hearty meal after an intense day in the kitchens.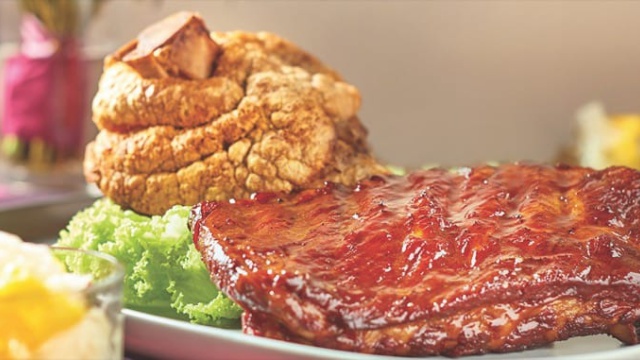 Pig out on these Chinese New Year specials from restaurants and hotels around the island where pork is the star of the show.
Martin Foo, the group executive chef of home-grown brand Crystal Jade, keeps centred in the heart of the kitchen — in front of the fiery wok.
Subscribe to our newsletter and be the first to get news and updates about the MICHELIN Guide
Subscribe
Follow the MICHELIN Guide on social media for updates and behind-the-scenes information