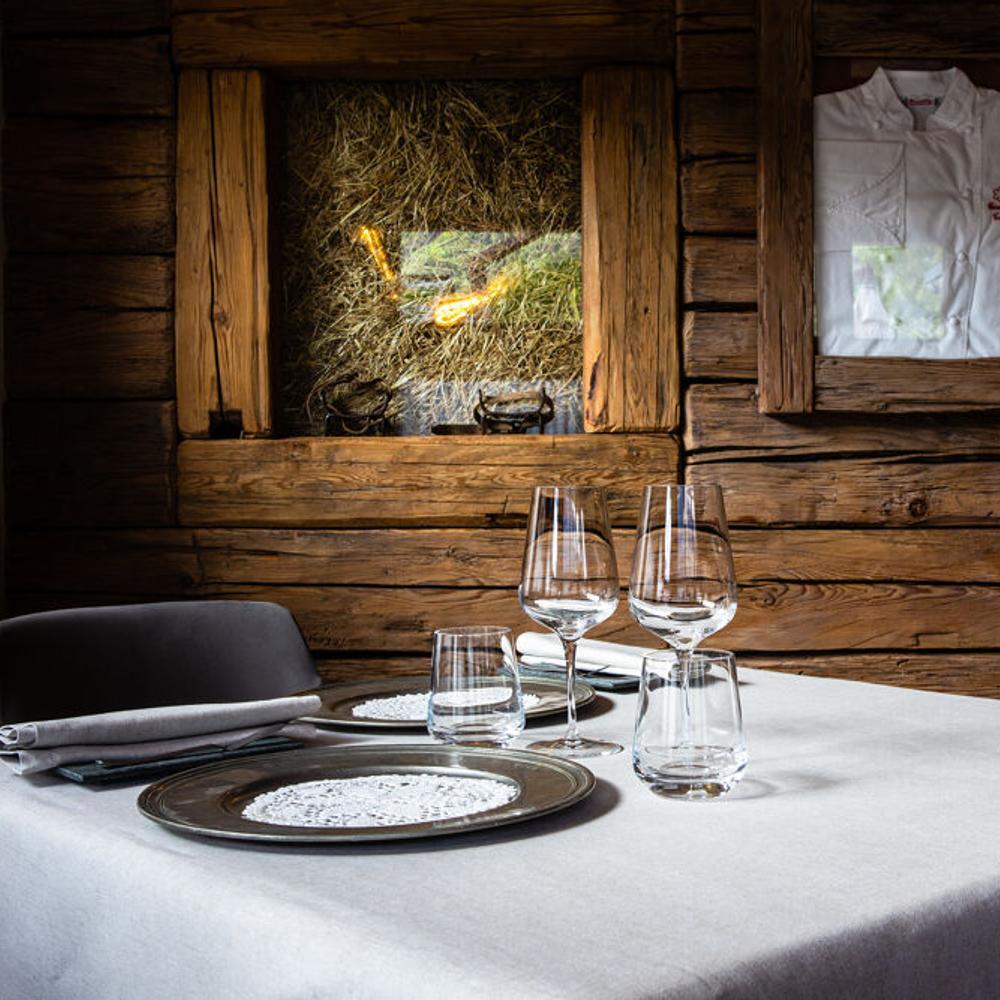 La Preséf
via Lungo Adda 12, Mantello, 23016, Italy

€€€€ · Creative
Add to favorites
La Preséf
via Lungo Adda 12, Mantello, 23016, Italy

€€€€ · Creative
Add to favorites
MICHELIN Guide's Point Of View
One MICHELIN Star: High quality cooking, worth a stop!
Overlooking an internal garden, this welcoming Valtellina-style Stube restaurant decorated in sweet-scented cembra pinewood is the perfect setting in which to enjoy local specialities and vegetables grown in the restaurant's own garden. Zero-mile ingredients (the restaurant takes its name from the word for "manger" in local dialect and also boasts its own dairy) and visual experimentation are the distinctive features of the regional cuisine served here, with fish from the lake, game, DOP Bitto cheese and even local truffles all appearing on the menu. There are two tasting menus: a creative 7-course menu and a more traditional 4-course option. Comfortable, welcoming guestrooms and a modern spa complete the picture.
Gastronomy & Sustainability
"The stable roof at this restaurant, whose name "Présef" is the word for "manger" in the Valtellina dialect, is fitted with a system which produces about 36% of the restaurant's energy. Sustainability also plays a major role in the rearing of the farm's livestock. The cows here can move around the barn freely, with perforated flooring ensuring that the barn floor stays clean, thus protecting their hooves, and are also allowed easy access to the outdoor paddock."
Facilities & Services
Air conditioning
American Express credit card
Car park
Credit card / Debit card accepted
Diners Club credit card
Garden or park
Mastercard credit card
Terrace
Visa credit card
Wheelchair access