---
Meaning "nourishing" in Latin, Alma warms the soul. Chef Anna Chen describes her comforting cuisine as "definitely Asian," but diners sense her global upbringing throughout the menu. Guests can go from parmesan tapioca fritters to szechuan lamb belly to coconut flan all in one sitting. Alma's Chinese char siu pork is grilled in the style of a Western steak, and uses pork collar (a favorite in Italy) rather than pork shoulder.
Chef Chen calls Toronto home, and that fits well for her love of global cuisines and local produce. "Toronto is an amazing city. It's such a multicultural melting pot. Any cuisine that you want, you can get it in Toronto." Even a uniquely delicious restaurant like Alma.
But don't take our word for it, check out what our Inspectors had to say here, and below, learn from the team on what you need to know before you go.
What is the dish to order at Alma?
The pork wonton and noodles. It's a very simple dish. I grew up eating it. We render pork schmaltz, and the sauce is made from pork schmaltz, green onion, black pepper and soy sauce. The wontons are just pure ground pork, salt, pepper, and a little bit of the pork crackling in the filling. It's garnished with fresh scallion. It is the only dish that has been on the menu from day one.
What price range can customers expect at Alma?
You can spend a lot, or you can spend not a lot. Our portions are very generous, so you can spend $45 to $50 and get a nice glass of wine, a starter, a main and a dessert.
When is the best time to stop by?
Anytime! I don't mean for it to be a special occasion restaurant. We have a lot of customers that come weekly, and then I see a lot of people booking for birthdays and anniversaries to celebrate.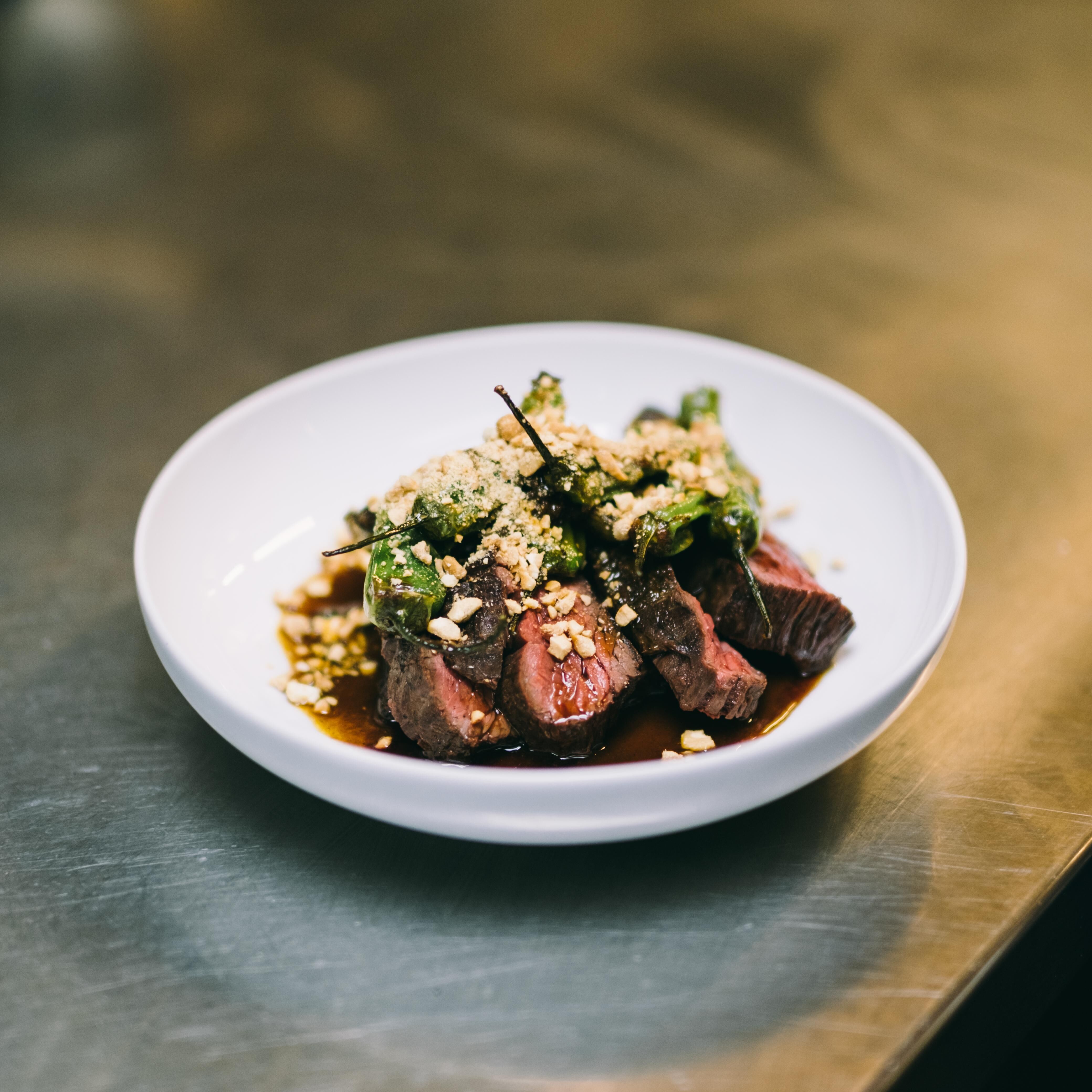 Sarah Kohler/Alma
What was the idea behind Alma? What is your goal?
I wanted to create a restaurant that was uniquely my own, taking from my background, my upbringing, as well as my career. Working in French and Italian kitchens, I learned a lot of techniques. I love Italian cuisine. I love pasta. So I kind of wanted to combine that with noodles and wontons. For me, noodles, wontons and ravioli are one in the same. The dishes at Alma combine Italian techniques with Chinese flavors. The flavors that I grew up with very much dictate how the menu is at Alma. My mother is an amazing cook. At Alma, everything is very light. We don't use a ton of butter in our dishes. It's meant to be tasty, but nourishing as well.
I want to keep on elevating our food at Alma. It's a very tiny restaurant, only 34 seats. I always wanted to open my own place, never did I think that it would actually come to life and let alone receive a Bib Gourmand on the MICHELIN Guide. It's a big deal to me and to my team. I want to honor that. I want to show people that we are worth the Bib Gourmand. A lot of customers come back for our staples, but we also keep on changing the menu. And we want to keep everyone excited. I have a two-year-old at home, but Alma was my first baby. I just want to keep on elevating the restaurant and keep customers coming back.
How did you conceive of a menu that is delicious, yet good value?
I very much believe in minimum waste. On my days off, I go to the Ontario Food Terminal, I go to the fish market, I see a lot of farmers. I have my eyes and hands on the products before I bring them to the restaurant, so that I know that it's quality. That helps reduce costs a lot because I'm not buying from third parties. I'm buying directly. There's minimal waste at the restaurant. From vegetables to meat, we're using everything.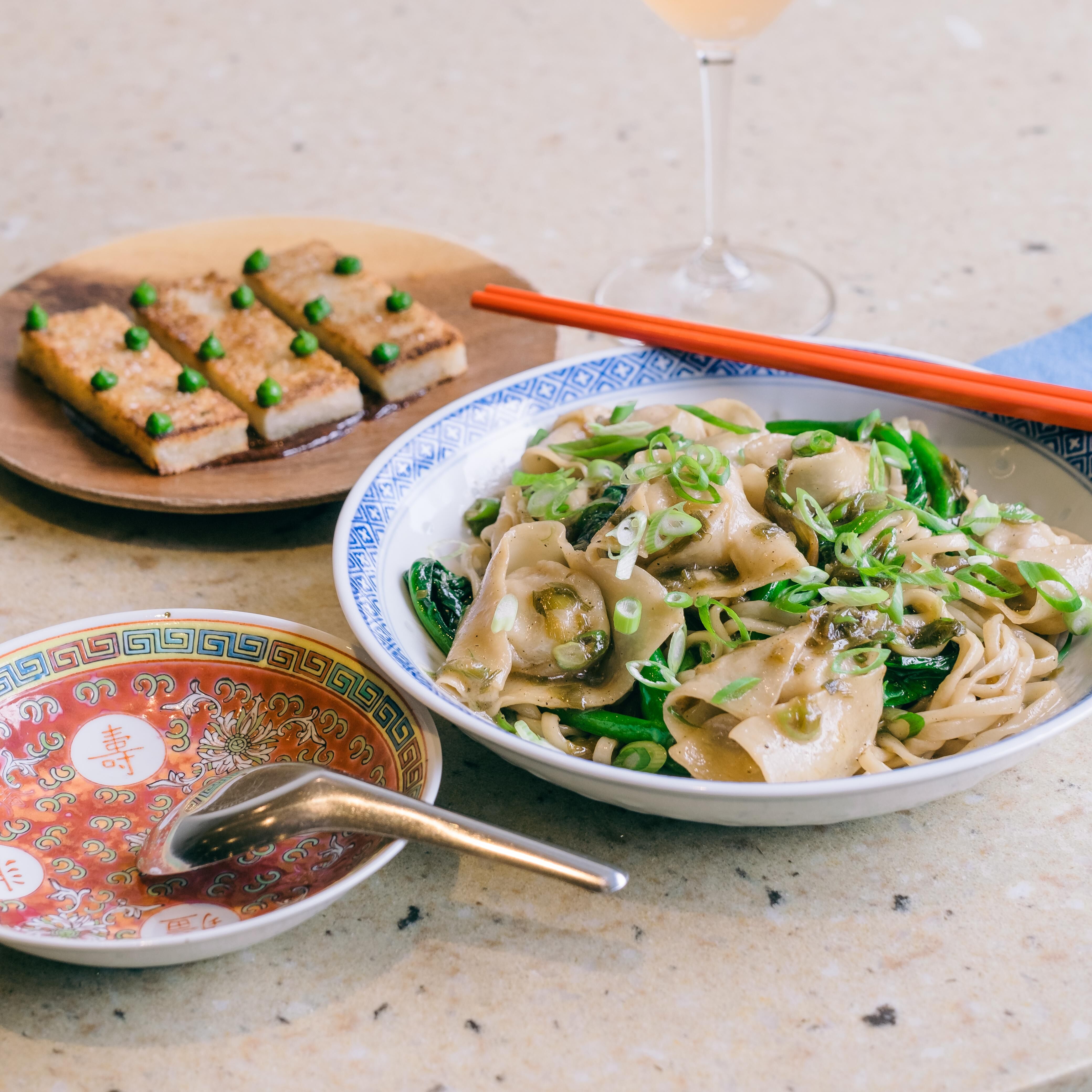 Sarah Kohler/Alma
---
Hero image: Sarah Kohler/Alma
---