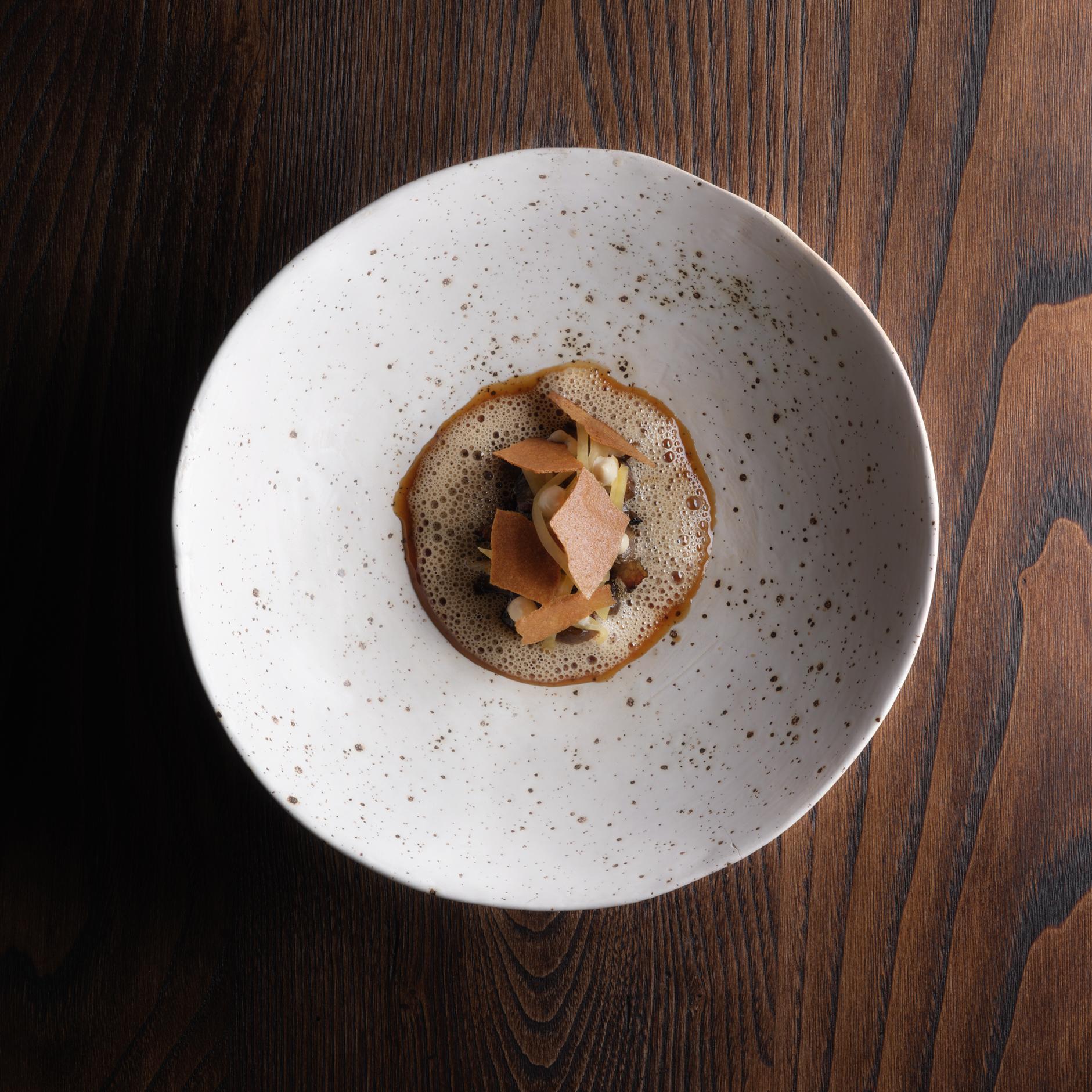 Grič
Šentjošt nad Horjulom 24d, Šentjošt nad Horjulom, 1354, Slovenia

€€€€ · Market Cuisine
Add to favorites
Grič
Šentjošt nad Horjulom 24d, Šentjošt nad Horjulom, 1354, Slovenia

€€€€ · Market Cuisine
Add to favorites
MICHELIN Guide's Point Of View
One Star: High quality cooking
Access to this secluded restaurant is via roads that wind their way through rolling hills dotted with small villages, in a region whose authentic, rural nature is reflected in the dishes here, much to the delight of fans of Slovenian cuisine. Young chef Luka Košir creates two surprise tasting menus which differ in length yet both focus on regional ingredients, including locally grown vegetables and home-raised duck (in season), as well as a few fish dishes from the Upper Adriatic. His imaginative recipes take guests on a delightful and enticing culinary voyage, while the wine selection includes some interesting and personal choices, including wines by the glass.
Gastronomy & Sustainability
"We have our own vegetable gardens and Luka's father, Hinko, grows all the vegetables on home soil. His orchards provide us with fruits and berries, and he also makes most of the homemade spirits and liqueurs that we serve. All meats come from local farmers and hunters, and fish is from the Adriatic Sea or local streams. Food scraps are used in our animal feed or as compost for the garden, which is kept green with the help of our rainwater collection system."
Facilities & Services
Car park
Credit card / Debit card accepted
Mastercard credit card
Visa credit card