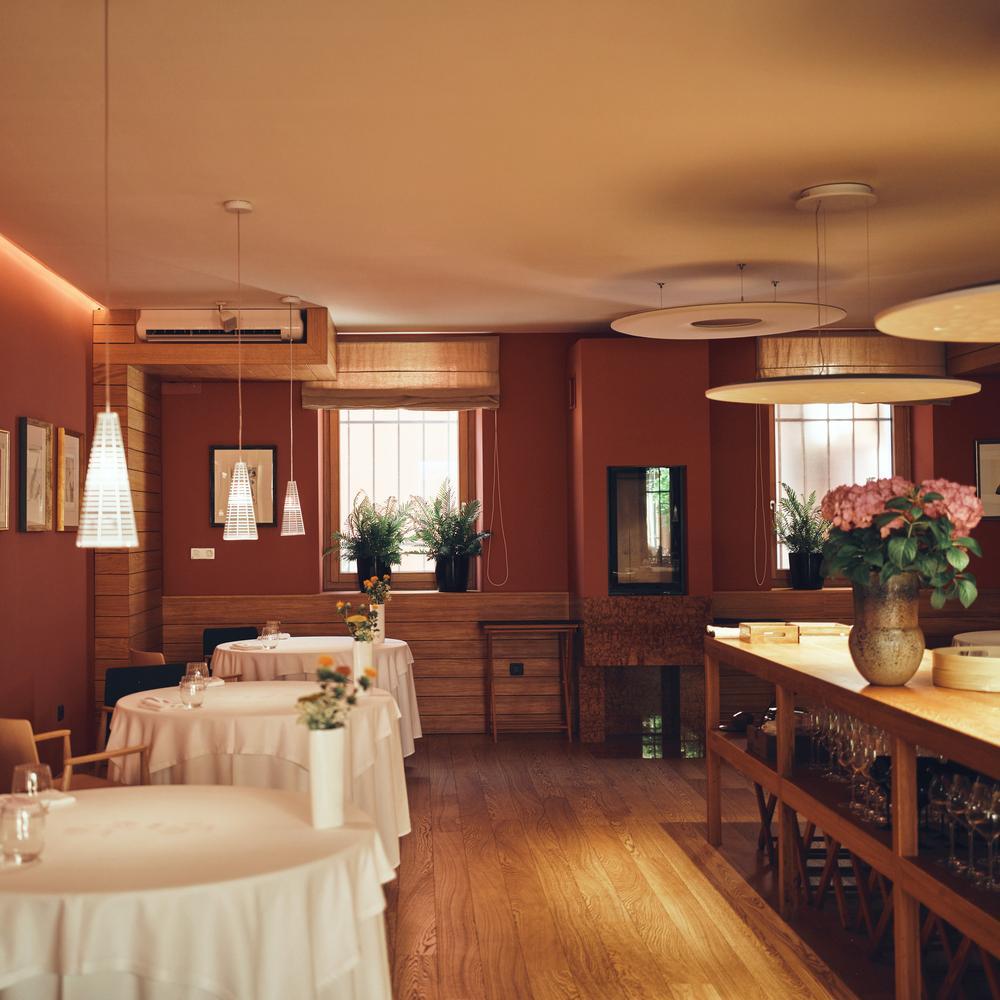 Hiša Franko
Staro selo 1, Kobarid, 5222, Slovenia

€€€€ · Creative, Regional Cuisine
Add to favorites
Hiša Franko
Staro selo 1, Kobarid, 5222, Slovenia

€€€€ · Creative, Regional Cuisine
Add to favorites
MICHELIN Guide's Point Of View
Three Stars: Exceptional cuisine
Ana Roš Stojan's cuisine is the perfect reflection of her strong, determined, outgoing and friendly personality. Her single long tasting menu showcases dishes that are full of intense and decisive flavours with no half measures. Every course is a real discovery and although each dish was unforgettable, the corn beignet with fermented ricotta, smoked trout roe and wild chives (a house speciality that is always on the menu) was particularly memorable, as was the 2-day-cured trout cooked with hibachi, brown butter fish sauce and horseradish. As a perfect complement to your dining experience, choose one of the wines from the extensive wine list or select one of the three pairing options, one of which is non-alcoholic and features home-made drinks. Should you decide to spend the night here, the copious and highly colourful breakfast is equally recommended.
Gastronomy & Sustainability
"Our food waste is kept to a minimum through reservations and a single menu offering. We monitor water and electricity waste and avoid dangerous cleaning products. Our service team's uniforms are made using sustainable materials. We do our own foraging and use water from the stream which passes through our property. "
Facilities & Services
Air conditioning
Car park
Credit card / Debit card accepted
Diners Club credit card
Interesting wine list
Mastercard credit card
Visa credit card
Wheelchair access