MICHELIN Guide Republic of Ireland
Lady Helen
Mount Juliet Estate, Thomastown, R95 E096, Ireland
99 - 145 EUR • Modern Cuisine
MICHELIN Guide Republic of Ireland
Lady Helen
Mount Juliet Estate, Thomastown, R95 E096, Ireland
99 - 145 EUR • Modern Cuisine
MICHELIN Guide's Point Of View
This impressive country house sits on a 1,500 acre estate and is one of the best examples of Georgian architecture in Ireland; it still boasts its original stuccowork and hand-carved marble fireplaces, and its well-appointed bedrooms follow the period style.
The luxurious restaurant comprises two high-ceilinged rooms which look out over the estate towards the River Nore – be sure to ask for a seat by the window to take in the view. While the grand room comes with all the comfort and elegance one would expect from such a historic place, refreshingly, the service is smooth, relaxed and free of pomposity. Boldly flavoured, visually impressive dishes are skilfully prepared and ingredients come from the estate, the county and the coast. Playful desserts make a memorable finish to the meal. For the full experience go for the tasting menu.
Show More
Show Less
m One MICHELIN Star: High quality cooking, worth a stop!
Related Reads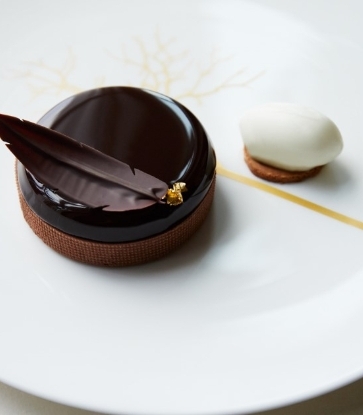 Restaurants in the UK and Ireland where you can really treat your mum this Mother's Day – or any other day of the year!
Opening dates & Extra Info for Ireland's Michelin-Starred restaurants