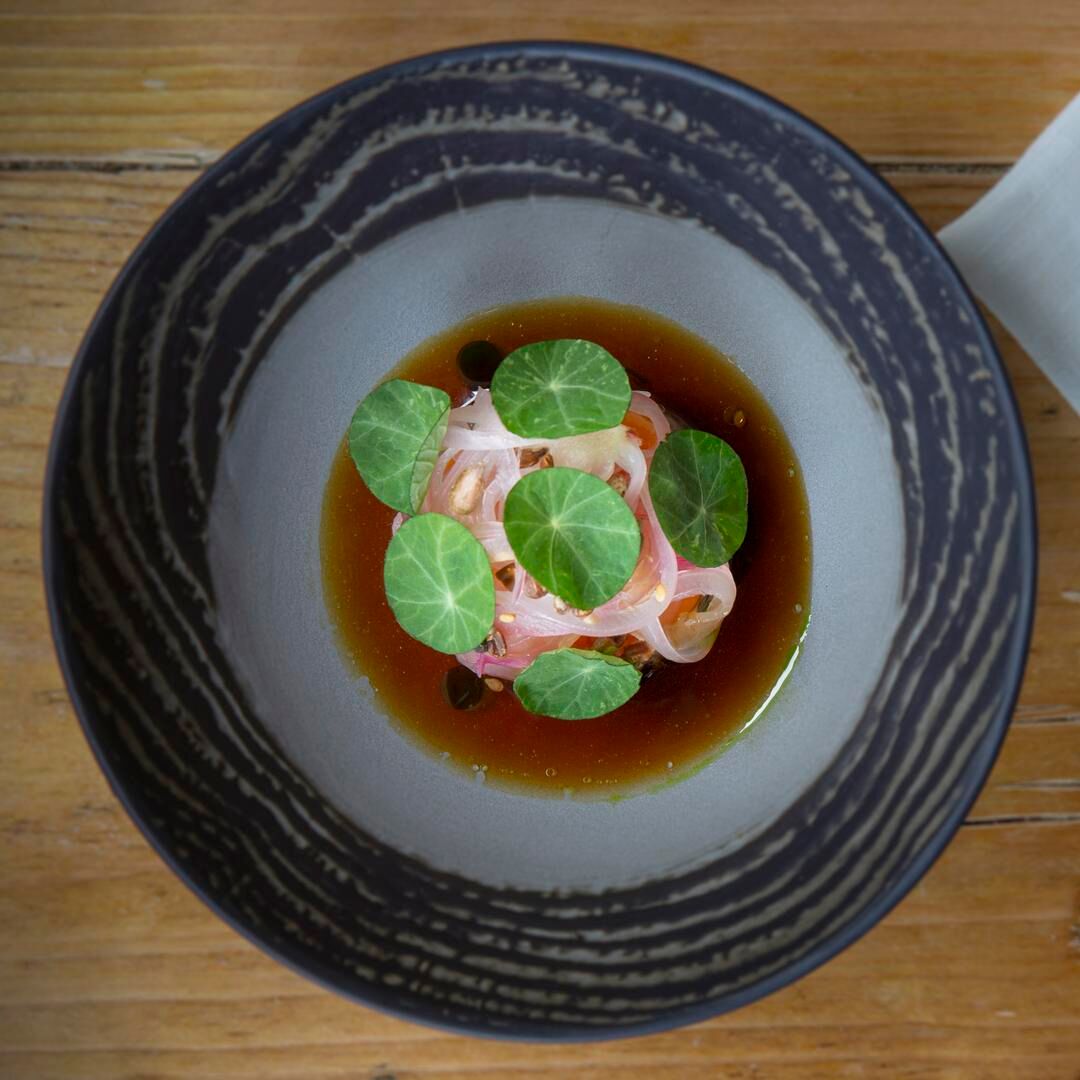 Stark
15 Oscar Road, Broadstairs, CT10 1QJ, United Kingdom

£££ · Modern British
Add to favorites
Stark
15 Oscar Road, Broadstairs, CT10 1QJ, United Kingdom

£££ · Modern British
Add to favorites
MICHELIN Guide's Point Of View
One Star: High quality cooking
Patience – and flexibility on dates – are needed when attempting to secure a table at Stark because the restaurant has just four of them. Yes, this is one of the smallest Starred restaurants around and thus one of the most challenging to get into. 
Chef Ben Crittenden works alone in the open kitchen and offers a no-choice six course menu that should appeal to everyone. His dishes may appear quite delicate in their looks but they offer plenty of flavour and contrasts in texture, whether that's salmon with kohlrabi or cod with almonds. The ingredients are also clearly sourced with care – like delicious Shh'annu lamb from Lockerbie. 
Your best bet is to go with the wine pairings so you're free from any decision making on the night.
Facilities & Services
Credit card / Debit card accepted
Mastercard credit card
Visa credit card
Related Reads
As if working in a top restaurant isn't stressful enough, some people choose to do so with their spouse.
1 New Three Star, 4 New Two Stars and 23 New One Stars are Featured in the Great Britain & Ireland 2020 Guide