Kaiseki Yu-zen Hashimoto
6 Garamond Ct., Toronto, M3C 1Z5, Canada

$$$$ · Japanese
Add to favorites
Kaiseki Yu-zen Hashimoto
6 Garamond Ct., Toronto, M3C 1Z5, Canada

$$$$ · Japanese
Add to favorites
MICHELIN Guide's Point Of View
One Star: High quality cooking
There is something special about this place and it's not just because it's connected to the Canadian Japanese Cultural Center. Instead of a traditional dining room, it's more like walking into a park, with guests tucked away in private rooms. Chef Masaki Hashimoto's traditional kaiseki eight-course menu showcases the seasons while celebrating Japanese ingredients. It's all about focus over flash with a refined intricate style and attention to detail that borders on reverence.  
Shii-zakana is a signature dish comprised of fried soba noodle-wrapped shrimp, but it's the stunning radish crane that you'll remember. Meanwhile, yaki-mono highlights the chef's keen understanding of the palate, balancing rich and bold flavors with fresh and light ones. 
Facilities & Services
Air conditioning
American Express credit card
Credit card / Debit card accepted
Diners Club credit card
Mastercard credit card
Visa credit card
Related Reads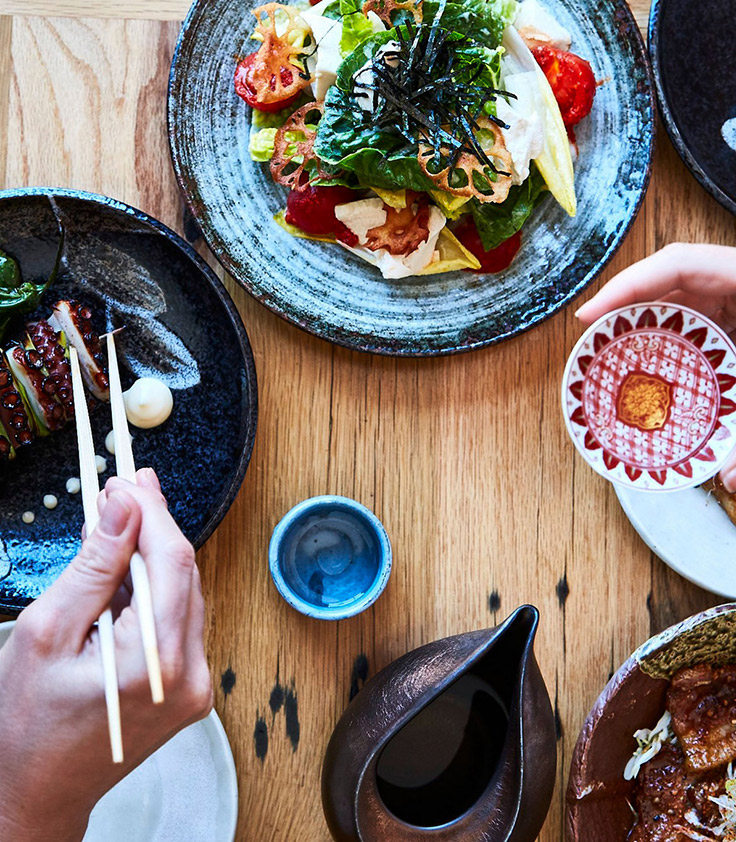 From omakase to yakitori, we break down the different cuisine styles.