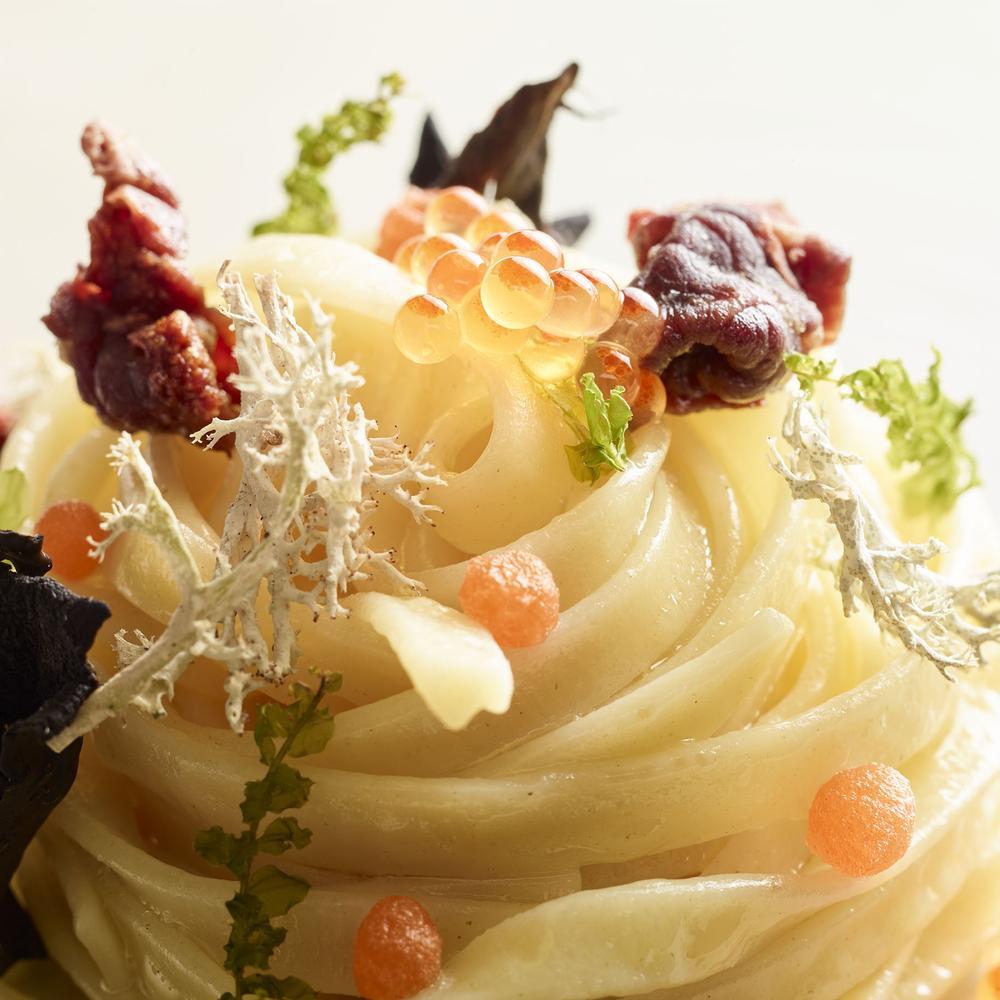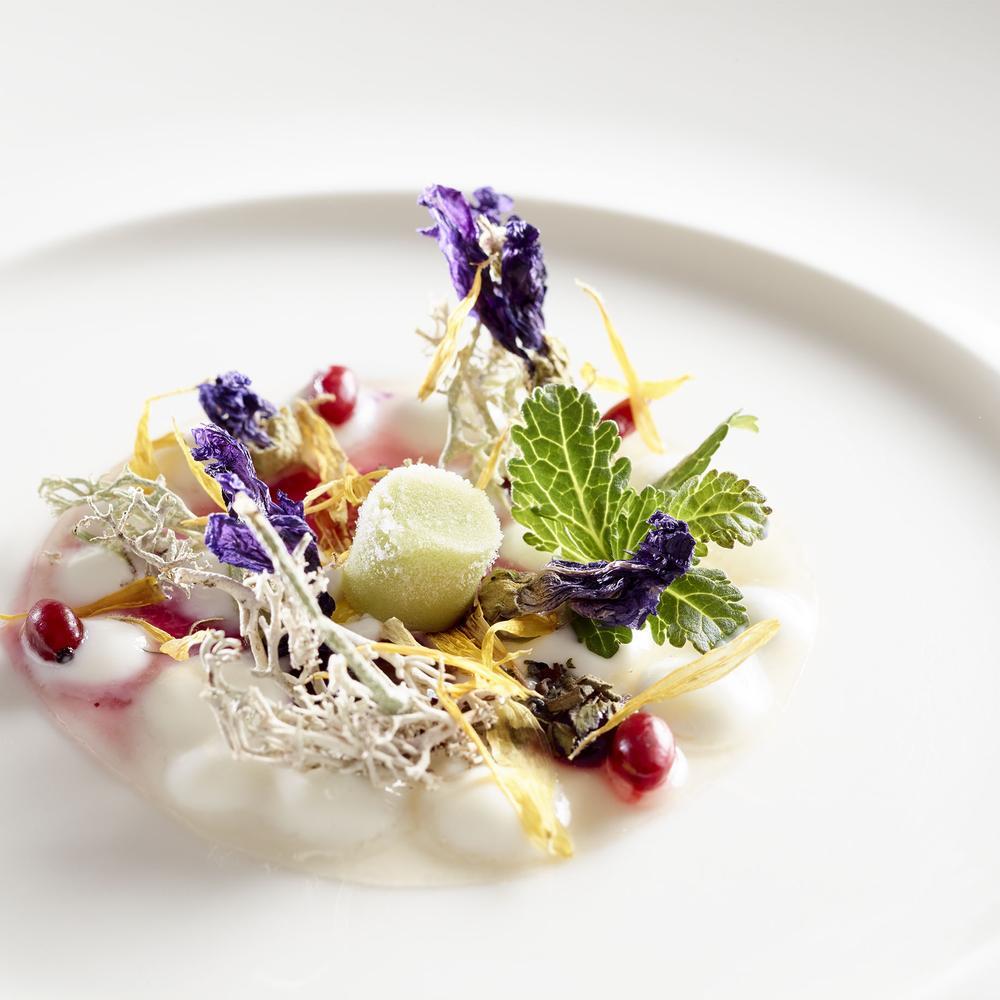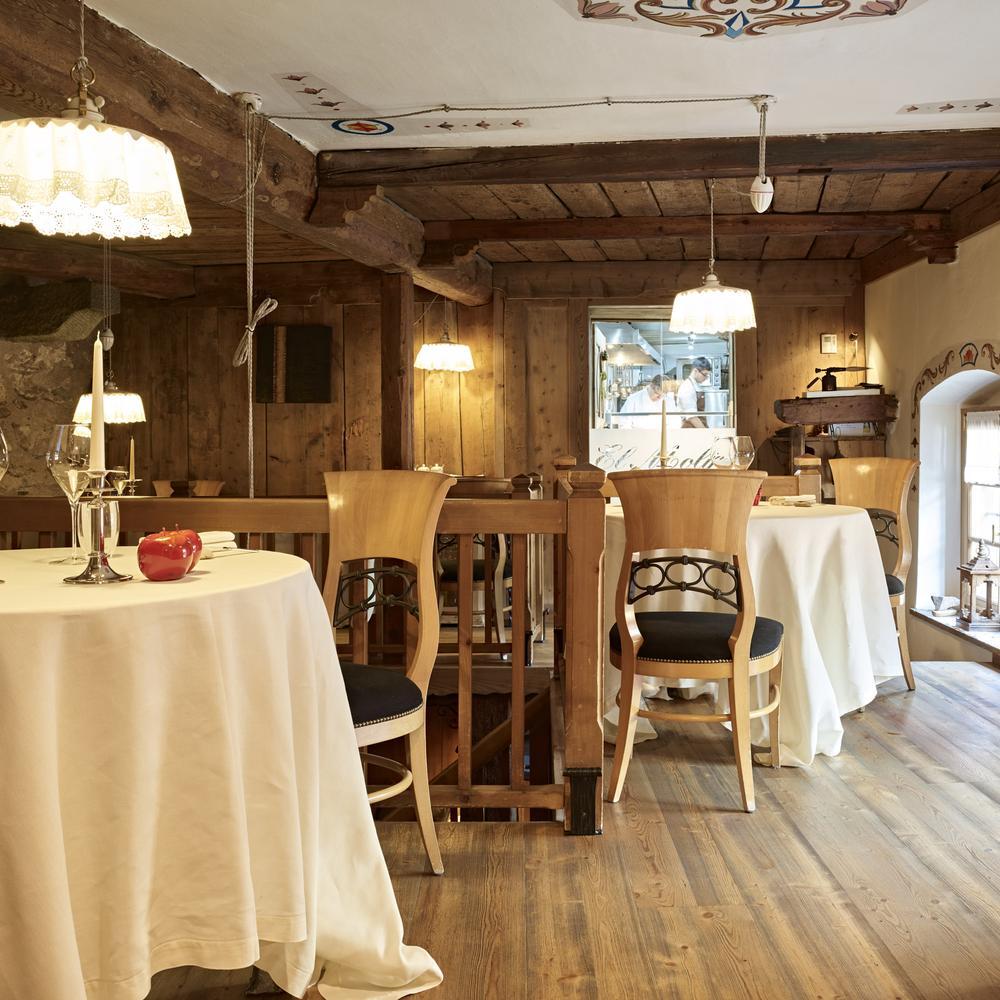 El Molin
via Muratori 2, Cavalese, 38033, Italy

€€€€ · Creative, Alpine
Add to favorites
El Molin
via Muratori 2, Cavalese, 38033, Italy

€€€€ · Creative, Alpine
Add to favorites
MICHELIN Guide's Point Of View
One MICHELIN Star: High quality cooking, worth a stop!
The sound of the creaking old wooden floor welcomes you to this old 17C mill, where owner-chef Gilmozzi acts as your culinary Alpine guide with his single tasting menu (guests also have the option of a slightly shorter menu) which showcases his love and passion for the mountains. Smoked produce and an incredible use of native herbs, bark, lichens and resins feature alongside unique cheeses, intensely flavoured wild game and freshwater fish, while the chef's creativity and careful research guides his choice of cooking methods. Cuisine from a true artist!
 
Gastronomy & Sustainability
"

In addition to its own small vegetable garden growing wild plants, El Molin has a trusted partner in Mas Vinal, supplier of edible flowers and mountain herbs. A true driver of sustainability in these lands, Chef Gilmozzi's strength also lies in his ability to involve researchers and suppliers in projects aimed at recovering ancient plant varieties, as well as totally eco-sustainable production.
 

"
Facilities & Services
American Express credit card
Credit card / Debit card accepted
Diners Club credit card
Mastercard credit card
Particularly interesting wine list
Visa credit card