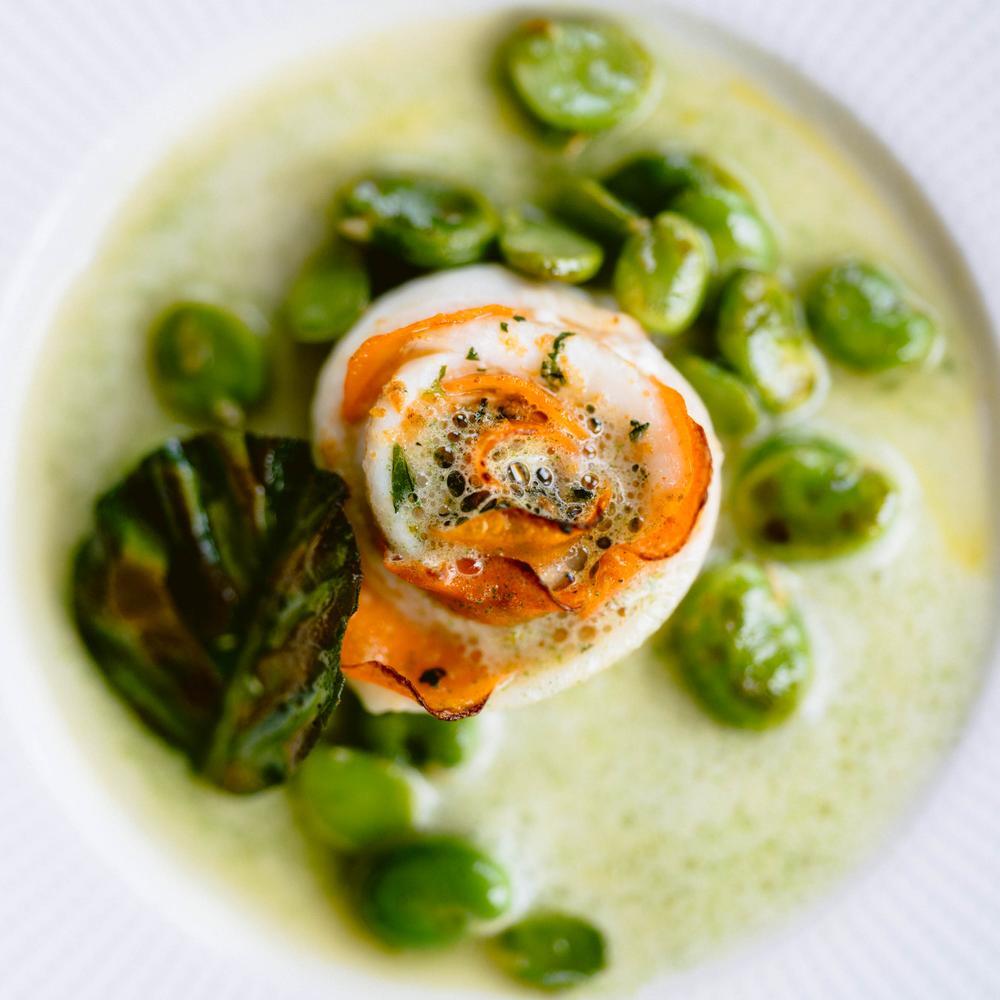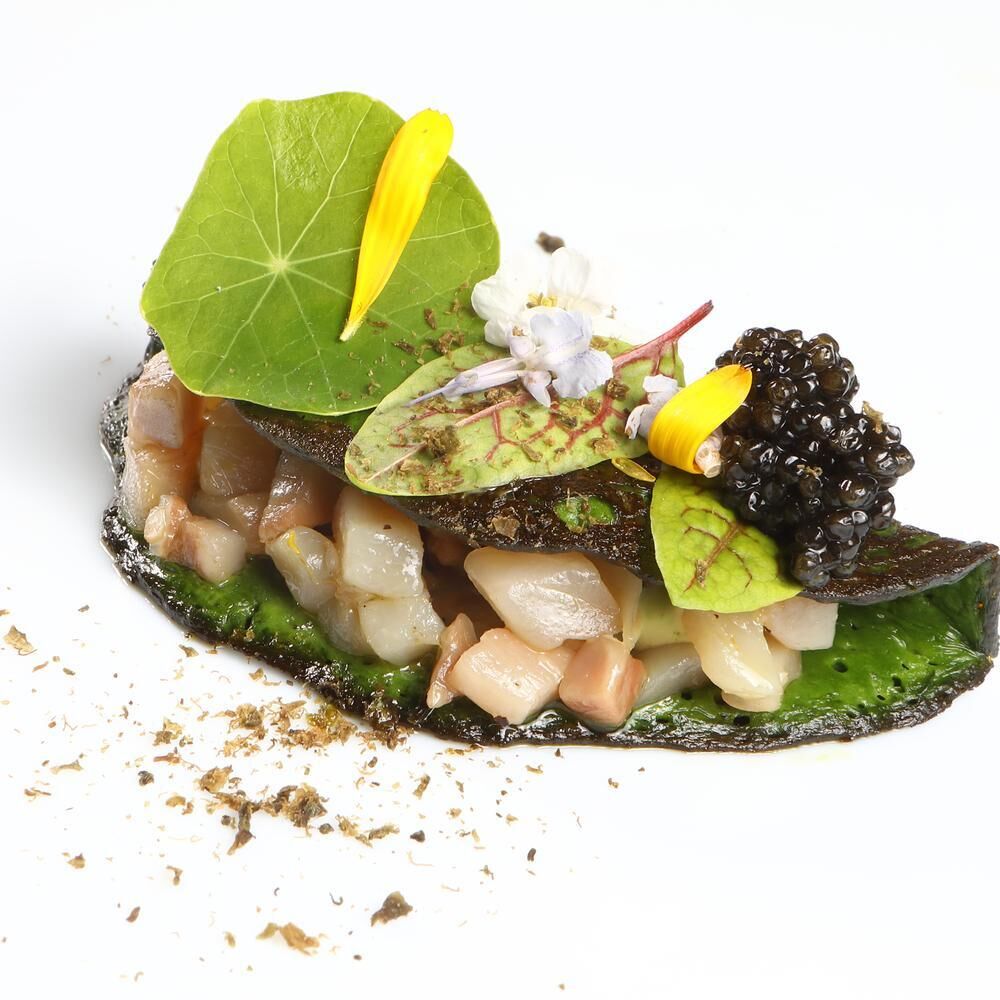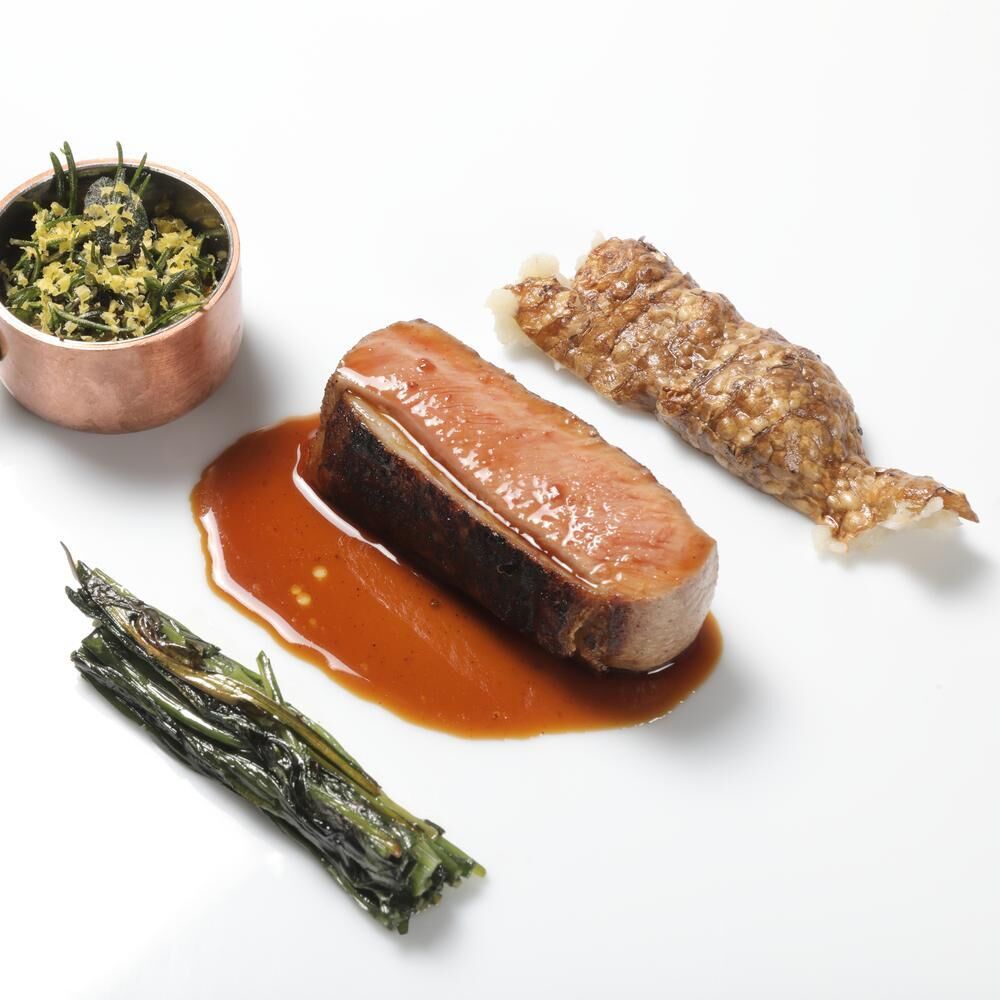 La Bandiera
contrada Pastini 4, Civitella Casanova, 65010, Italy

€€€ · Cuisine from Abruzzo, Contemporary
Add to favorites
La Bandiera
contrada Pastini 4, Civitella Casanova, 65010, Italy

€€€ · Cuisine from Abruzzo, Contemporary
Add to favorites
MICHELIN Guide's Point Of View
One MICHELIN Star: High quality cooking, worth a stop!
If you're drawn here for La Bandiera's delicious, creative reinterpretations of local dishes, you may be surprised to find that the location equals the fine cuisine. Secluded and surrounded by greenery (it's best to ask for directions before you set out!), the setting is yet another reason for choosing this restaurant. It was a love of cooking and of this region that persuaded Signora Anna many years ago to convert an old tobacco shop into a trattoria. From its early beginnings, the restaurant has grown from strength to strength, supported by hard work and research that has led it to becoming one of the Abruzzo's leading restaurants, in which aromatic herbs grown in the kitchen garden add extra flavour to the house specialities. Alessio and Mattia Spadone are the third generation of the family that has run the restaurant ever since their grandmother founded it in the late 1970s, followed by their parents, Bruna and Marcello, who transformed it into the elegant, famous restaurant we see today.
Gastronomy & Sustainability
"Thanks to their vegetable gardens – one traditional and another synergistic – La Bandiera is able to produce excellent extra virgin olive oil and exquisite preserves. They are also very much in step with the times when it comes to power: a photovoltaic system, an accumulation system for air conditioning with a heat pump, and a fast-charging point for electric cars."
Facilities & Services
Air conditioning
American Express credit card
Car park
Credit card / Debit card accepted
Diners Club credit card
Great view
Mastercard credit card
Particularly interesting wine list
Terrace
Visa credit card
Wheelchair access