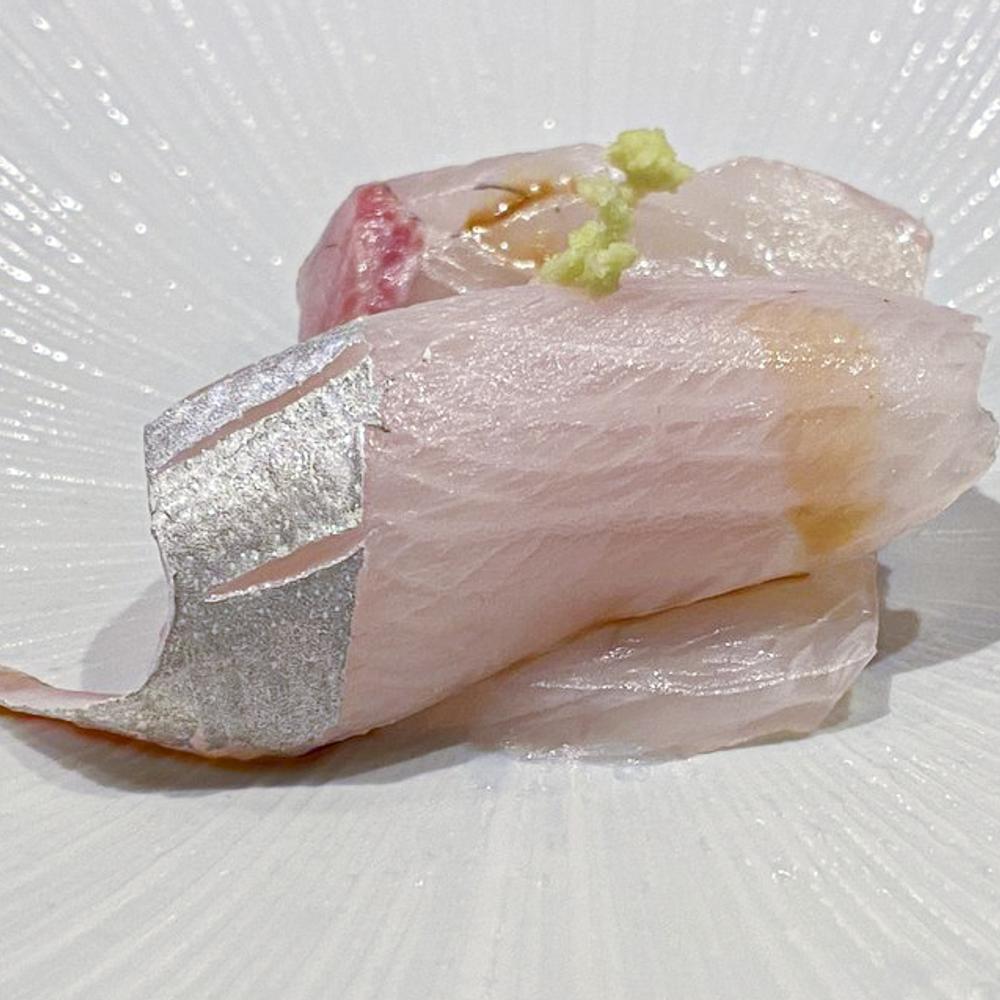 Sushi Shin
312 Arguello St., Redwood City, 94063, USA

$$$$ · Japanese, Sushi
Add to favorites
Sushi Shin
312 Arguello St., Redwood City, 94063, USA

$$$$ · Japanese, Sushi
Add to favorites
MICHELIN Guide's Point Of View
One Star: High quality cooking
Redwood City is undoubtedly quaint yet lively, but this silent charmer is a delightful reprieve. It's a serene space with warm-toned walls, plush seats, and that esteemed L-shaped counter. Soft tunes appear to keep pace with enthusiastic and gliding servers.
Chef Jason Zhan puts on an impressive show at his counter: his movements are efficient and adroit, his technique is precise, and he manages to handle the full load more or less single-handedly with minor assists from his servers. Diners fortunate enough to be perched in front of him may be presented with the likes of sea water eel braised in dashi and topped with plum sauce; followed by sardine tartare imbued with ginger and scallions. Next up, excellent quality nigiri with delicate seasoning, as exemplified by salmon, uni, and scallop.
Each seafood item served is sourced meticulously according to the seasons and handled with the utmost care, as explained by the chef throughout the course of his generous tasting, employing both traditional methods (curing and aging) as well as modern ones (flash-freezing and vacuum packing) to maximize the impact of every single bite.
Facilities & Services
Air conditioning
Counter dining
Credit card / Debit card accepted
Visa credit card
Wheelchair access