In terms of favorites, burrata has risen to the top when it comes to cheese, often becoming the shining star in many appetizers and salads.

Chef Nancy Silverton of Osteria Mozza fame is a burrata fan as well: the Italian buffalo milk cheese, in which double cream is folded into Mozzarella cheese, is one of her favorites. And so it comes as no surprise that it makes a regular appearance on her menus, with dishes including burrata bruschetta and burrata pizza.

Here, chef Silverton shares two easy, DIY dishes using Puglia's star cheese: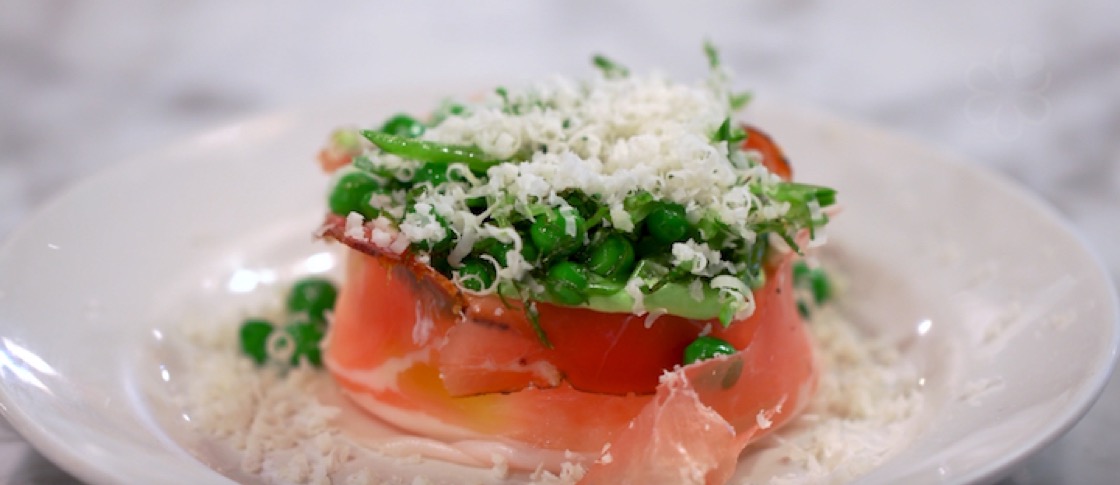 Burrata with Speck, English Peas, Snow Peas and Mint

Method

1. Slice a dome-shaped burrata into half; wrap some speck around each piece of burrata.

2. Blanch the English peas until tender.

3. In a mixing bowl, add thinly-sliced snow peas, chiffonade mint, extra-virgin olive oil, a pinch of salt and some of the English peas; stir well and set aside.

4. Using a blender, pulse the remaining English peas; while the motor is running, slowly add extra-virgin olive oil until it becomes a smooth pea puree. Season with salt and reserve.

5. Place speck-wrapped burrata onto a plate; spoon the pea puree on top of burrata, followed by reserved pea-mint mixture. Garnish with shavings of Parmigiano-Reggiano cheese and serve.

Burrata with Osetra Caviar, Egg and Chives

Method

Slice the top portion of the burrata so that the caviar can rest on top of the cheese. Top with some thinly sliced chives, finely-chopped parsley and finely-chopped red onions. Grate a hard-boiled egg over the burrata and top it off with a generous scoop of caviar. Serve immediately.