Born in Germany's Black Forest region, Günter Seeger was exposed to quality cuisine, apprenticing at a young age and then cooking in kitchens throughout Switzerland and Germany.

In 1977, Seeger opened his first restaurant, Hoheneck, in Pforzheim, where he elevated traditional German dishes by way of French techniques. It was here when Seeger had his first brush with the MICHELIN Guide; the restaurant received a star in 1979.

Wanting to further his career, Seeger moved to Atlanta in 1985, cooking at the esteemed Dining Room at the Ritz-Carlton in the booming Buckhead neighborhood. His lengthy tenure was something of dreams, garnering the area's first James Beard award, opening his own eponymous restaurant and earning the Mobil five stars. Georgia's state capital was finally on the culinary map.

Unfortunately for culinary enthusiasts of Atlanta, Seeger closed his restaurant in 2007.

After a long hiatus—and stints as a culinary consultant—Seeger unveiled his Günter Seeger NY restaurant in Manhattan's West Village neighborhood in the spring of 2016.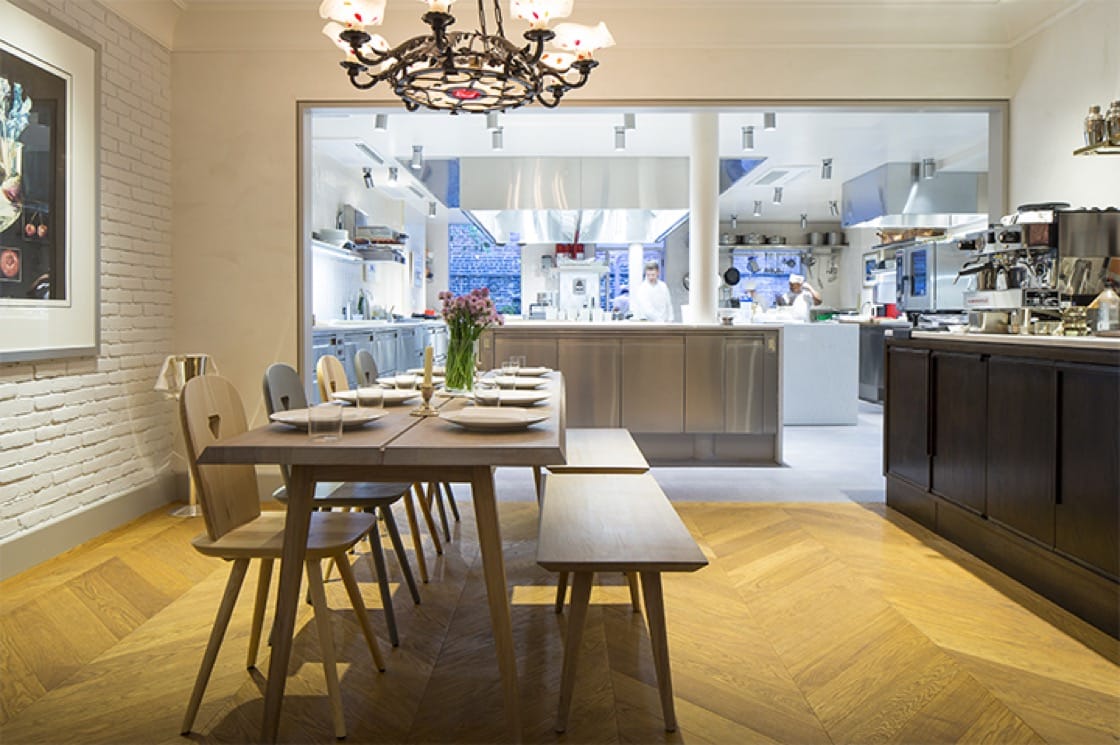 Those who dine at the chef's table at Günter Seeger NY have a front row seat to watch chef Seeger work.
We chat with chef Seeger to see what it was like when he first got the call all those years ago.

What was your first encounter with the MICHELIN Guide?
In 1979—in Germany.

What were your thoughts when you knew you received a star?
I was 27 years old and pretty blown away by the accolade.

How did you celebrate?
The entire staff drank Champagne together.

How much influence/inspiration does the MICHELIN Guide have on your career?
A Michelin star is, of course, one of the best accolades in the world. It is an honor to be a part of such an extraordinary community of chefs who understand the philosophy and tradition of what the MICHELIN Guide represents, which is hospitality.

How will having a star change the direction of your restaurant?
Our business increased tremendously when we gained our Michelin star, and it will again if we receive a second star, which is the hope, wish and dream.

What advice do you have for young chefs aiming for Michelin stars?
Work hard, listen and be patient.

Photos courtesy of Günter Seeger.