Lord Stanley
2065 Polk St., San Francisco, 94109, United States
50 - 75 USD • Californian
Lord Stanley
2065 Polk St., San Francisco, 94109, United States
50 - 75 USD • Californian
MICHELIN Guide's Point Of View
Like the husband-and-wife team who own it, Lord Stanley is half European and half Californian. Superlative ingredients and a sun-filled space lend it an undeniable West Coast vibe, while house-made breads, confections and an intriguing wine list of European vintages make it clear that these chefs were trained across the pond. Yet this is a charming little establishment right at home in its central Polk Street location, filled with a casual crowd of locals streaming in—imagine windows which offer a stellar, sweeping view of the neighborhood. Inside, the dining room is furnished with small bistro tables, while a larger communal table on the balcony welcomes groups. Bare wood tabletops set with hand-crafted cutlery and warmed by candlelight set a simple and cozy atmosphere for enjoying meals that highlight artisanal and organic ingredients. Not unlike the space, the cooking here is approachable yet refined. A Berkshire pork chop is meltingly tender, balanced with just the right blend of sweet and sour flavors. Come dessert, a deconstructed dark chocolate pudding with sesame crisp is unmissable. Be sure to quiz the attentive staff on the dishes-they'll happily explain each intricate layer.
Show More
Show Less
m One MICHELIN Star: High quality cooking, worth a stop!
ó Comfortable restaurant
Related Reads
From Mexico's streets to restaurant tables far and wide.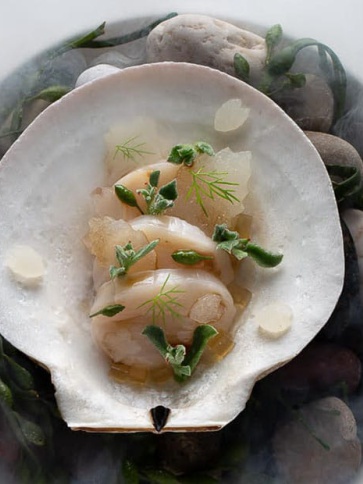 Blanca's Carlo Mirarchi, The Musket Room's Matt Lambert, and Faro's Kevin Adey are cooking alongside Carrie and Rupert Blease this week.
The Mister Jiu's chef joins Carrie and Rupert Blease of Lord Stanley and Erik Anderson of Coi for "The 4x4 Dinners."
Subscribe to our newsletter and be the first to get news and updates about the MICHELIN Guide
Subscribe
Follow the MICHELIN Guide on social media for updates and behind-the-scenes information