MICHELIN Guide Thailand 2020
Bampot
19/1 Moo 1, Lagoon Road, Thalang, Phuket, Thailand
750 - 2,150 THB • European Contemporary
MICHELIN Guide Thailand 2020
Bampot
19/1 Moo 1, Lagoon Road, Thalang, Phuket, Thailand
750 - 2,150 THB • European Contemporary
MICHELIN Guide's Point Of View
It's an all British affair at this restaurant, which is owned by a Scotsman and run by an English manager and chef. The urban style room offers a relaxed environment with an open kitchen, copper-topped bar and vivid modern artwork, while the modern Euro-style food is well presented and packed with flavour. Choose from generous sized snacks, sharing dishes like whole Andaman sea bass, and mains that include the perennially popular fish pie.
Show More
Show Less
‹ The Plate • Fresh ingredients, carefully prepared: a good meal
ò Simple restaurant
Related Reads
Europe is always a good idea.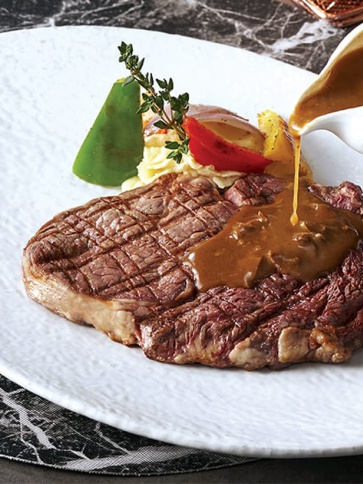 As much as we want to impose a strictly vegetarian diet, it's hard for carnivores to steer clear of the temptation to order a juicy steak from the selection of Bangkok and Phuket's meat and grills eateries. These are our top picks for the best steaks in the city.
Drink and dine to your heart's content with choices in Bangkok and Phuket to ring in the festive season.
Subscribe to our newsletter and be the first to get news and updates about the MICHELIN Guide
Subscribe
Follow the MICHELIN Guide on social media for updates and behind-the-scenes information