Water Library (Chamchuri Square)
Phaya Thai Road, Bangkok, 10330, Thailand
1,000 - 4,700 THB • European Contemporary
Water Library (Chamchuri Square)
Phaya Thai Road, Bangkok, 10330, Thailand
1,000 - 4,700 THB • European Contemporary
MICHELIN Guide's Point Of View
Contemporary in style, the food is European influenced and focuses on fresh seasonal produce and robust flavours. An impressive wine list not only features a large selection from the Napa Valley, but there's also an impressive choice of spring water from around the world. Even though it's in a shopping mall, the décor is light, airy and relaxing.
Show More
Show Less
‹ The MICHELIN Plate: Good cooking
ó Comfortable restaurant
Related Reads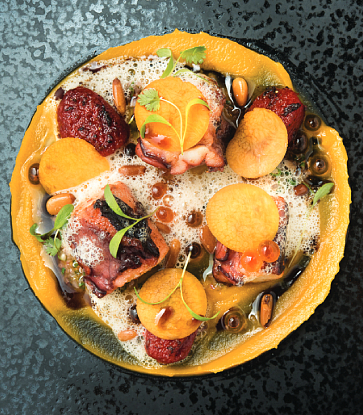 These restaurants offer a globetrotting taste experience without ever having to pack your bags.
Check out this tasty list of restaurants offering online ordering for takeaway or delivery to your door.
Europe is always a good idea.
Subscribe to our newsletter and be the first to get news and updates about the MICHELIN Guide
Subscribe
Follow the MICHELIN Guide on social media for updates and behind-the-scenes information