Savelberg
110 Witthayu Road, Pathum Wan, Bangkok, Thailand
3,300 - 6,250 THB • French Contemporary
Savelberg
110 Witthayu Road, Pathum Wan, Bangkok, Thailand
3,300 - 6,250 THB • French Contemporary
MICHELIN Guide's Point Of View
Named after the experienced Dutch chef-owner, Savelberg serves modern French dishes prepared with care. Ingredients are internationally sourced, like meat from Tasmania and fish from Holland, and the result is mouth-watering combinations of flavours and textures. The sophisticated menu is matched by the interior, which is sleek and luxurious with monogrammed leather armchairs and a polished black marble floor. The professional service comes with a degree of formality.
Show More
Show Less
m One Star • High quality cooking, worth a stop
ô Very comfortable
Related Reads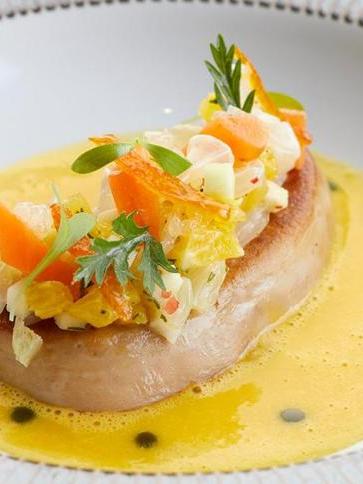 'Tis the season to celebrate the end of the year with special Christmas/NYE menus at MICHELIN Starred-Restaurants 2020!
Bring on the butter...and the cheese, the hearty coq au vin, delicate mille-feuille, copious bottles of Chablis and—you get the picture. Here are the best restaurants in Bangkok to get your French cuisine fix.
The MICHELIN Guide Dining Series continues with a gastronomic French connection, featuring Savelberg (One MICHELIN Star) and J'AIME by Jean-Michel Lorain (One MICHELIN Star).
Subscribe to our newsletter and be the first to get news and updates about the MICHELIN Guide
Subscribe
Follow the MICHELIN Guide on social media for updates and behind-the-scenes information