MICHELIN Guide Thailand 2020
Indigo
6 Convent Road, Bangkok, 10500, Thailand
480 - 2,650 THB • French
MICHELIN Guide Thailand 2020
Indigo
6 Convent Road, Bangkok, 10500, Thailand
480 - 2,650 THB • French
MICHELIN Guide's Point Of View
When tables are largely filled with French speakers then it's a sure sign that the cuisine is both authentic and consistently good. Indigo is a busy and well-regarded French restaurant that has been a firm favourite of expats and the city's Francophiles for many years. The extensive menu features all the French classics you'd expect, and the restaurant is conveniently located near Bangkok's public transportation hubs.
Show More
Show Less
‹ The MICHELIN Plate: Good cooking
ó Comfortable restaurant
Related Reads
Find out about today's French culinary scene.
Check out this tasty list of restaurants offering online ordering for takeaway or delivery to your door.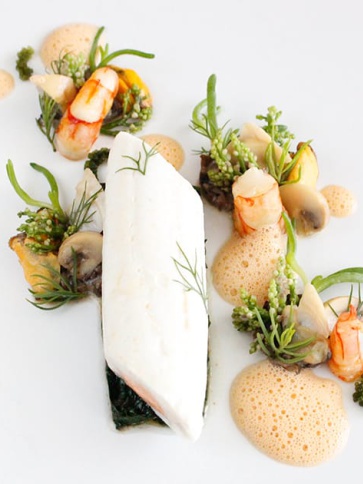 Bring on the butter...and the cheese, the hearty coq au vin, delicate mille-feuille, copious bottles of Chablis and—you get the picture. Here are the best restaurants in Bangkok to get your French cuisine fix.
Subscribe to our newsletter and be the first to get news and updates about the MICHELIN Guide
Subscribe
Follow the MICHELIN Guide on social media for updates and behind-the-scenes information