MICHELIN Guide Thailand 2020
Il Fumo
1098/2 Rama 4 Road, Sathon, Bangkok, 10120, Thailand
1,500 - 3,400 THB • Portuguese
Reservations are not available for this restaurant on our site
MICHELIN Guide Thailand 2020
Il Fumo
1098/2 Rama 4 Road, Sathon, Bangkok, 10120, Thailand
1,500 - 3,400 THB • Portuguese
MICHELIN Guide's Point Of View
Once a fine dining Italian restaurant, Il Fumo transformed itself into a contemporary Portuguese one when Chef Nelson Amorim arrived. Having previously worked in Hong Kong and inspired by his own childhood memories, he brought something new to Bangkok. Highlights are tagliolini with summer truffle, Barossa beef from Portugal aged 40 days and other meats like suckling pig. Choose a terrace seat or dine beside the open kitchen.
Show More
Show Less
‹ The Plate • Fresh ingredients, carefully prepared: a good meal
ó Comfortable restaurant
Related Reads
Diners are looking to enhance their dining experience with low ABV cocktails and wines with less buzz. How are restaurants, bars and hotels responding to this trend?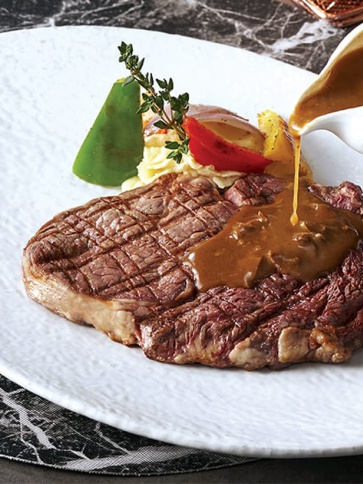 As much as we want to impose a strictly vegetarian diet, it's hard for carnivores to steer clear of the temptation to order a juicy steak from the selection of Bangkok and Phuket's meat and grills eateries. These are our top picks for the best steaks in the city.
Subscribe to our newsletter and be the first to get news and updates about the MICHELIN Guide
Subscribe
Follow the MICHELIN Guide on social media for updates and behind-the-scenes information